 Here's one fashion show we're guessing won't be inspiring your wardrobe. Subway, as in the sandwich chain, put on a runway show Wednesday to celebrate its SUBtember's $5 Footlong promotion.
Project Subway challenged designers to create outfits made entirely out of anything found at Subway restaurants, such as sandwich wrappers and napkins. The winning designer, Danilo Gabrielli, in collaboration with Joanna Design Source, received free Subway fare for a year and will have his creation displayed at a Subway location in midtown Manhattan this weekend.
Judges were gold medalist Nastia Liukin; America's Got Talent judge and Spice Girl Mel B; Project Runway alum from Season 6 and the 2nd season of All-Stars, Althea Harper; Raina Seitel, media personality and star of Style Network's City Girl Diaries; Mrs. Connecticut 2013, Lori Ann Marchese; and Jared Fogle, the Subway guy.
Check out the designs (we've got to admit -- these are pretty good!):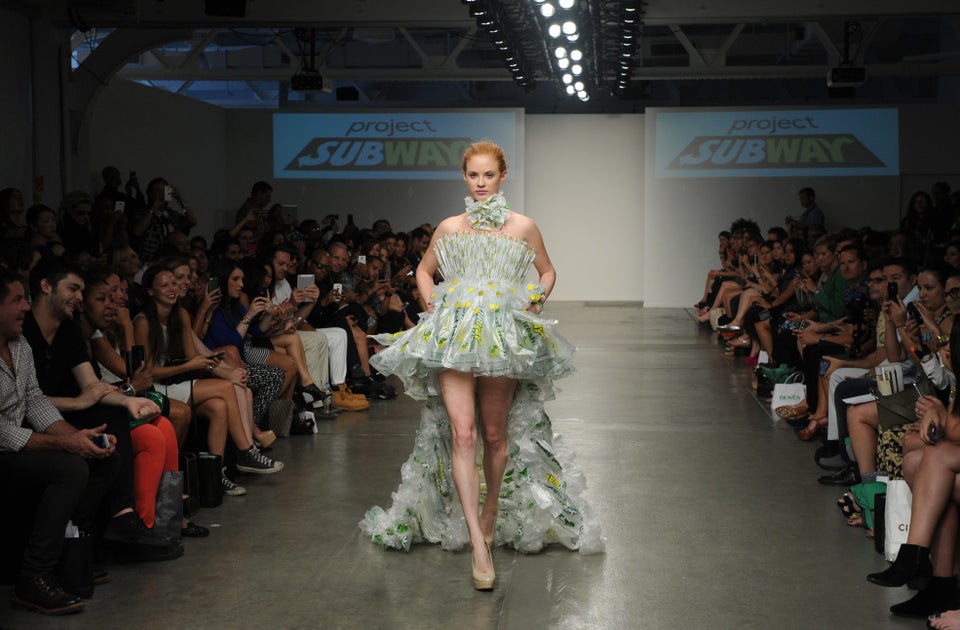 Subway Fashion
Related