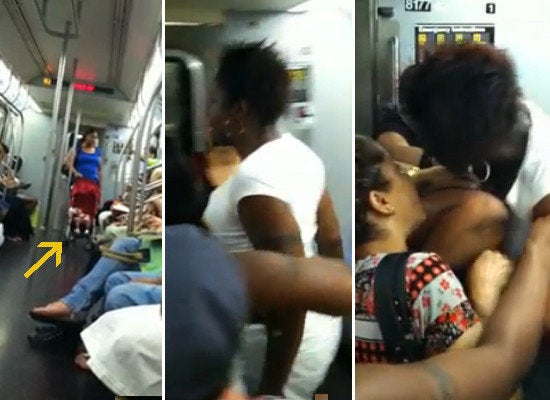 It's got to be the heat, right?
Today we bring you a new low in subway fighting: a mom misplaces her baby during the altercation.
Two women on an F train start arguing, which leads to physical fight. When the train stops the doors open, and one woman's baby in a stroller rolls out the doors, while the two ladies are still at it, with bystanders screaming about the woman's baby. It seems as though the train remained stopped for the duration of the fight so the woman didn't lose her child altogether.
WATCH (Warning: graphic language):
Related
Popular in the Community