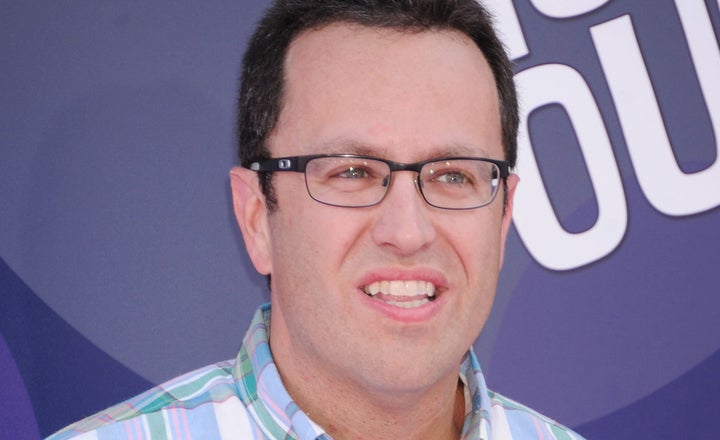 Subway has denied knowing about former pitchman Jared Fogle's sex crimes, but a former franchisee says she explicitly told the company about him in 2008.
Cindy Mills, who was a Subway franchisee in Pensacola, Florida, from 2006 to 2012, told Business Insider that Fogle started calling her every day in 2008 after they met at a Subway event.
Mills said Fogle would tell her about paying for sex with minors, aged from 9 years old to 16 years old, in both Thailand and the U.S.
"He would just tell me he really liked them young," said Mills, who previously told Business Insider that Fogle attempted to get her to advertise sexual services on Craigslist and let him watch the encounters.
Mills alleged that she tried to tell the company about Fogle's behavior, and was sent to Subway Franchisee Advertising Fund Trust CEO Jeff Moody. Fogle was technically an employee of SWAFT, not Subway itself. According to Mills, when she started telling Moody about her claims, he rebuffed her and asked her not to tell him anything else.
Moody did not respond to Business Insider's requests for comment, but Subway previously told the outlet that they had "no record of this allegation."
Last week, a Subway spokeswoman told HuffPost that the company has no record of anyone ever complaining about Fogle's behavior.
"When we first heard about an alleged complaint being made to the company about Jared Fogle, we immediately investigated and found no record that this was ever brought to our attention," the spokeswoman said in an email.
The spokeswoman elaborated in a statement on Monday. "Jeff Moody did not work for Subway's corporate offices and was never a member of the SUBWAY management team," she said. "If he, or any of his staff, ever received complaints about Jared Fogle, he did not escalate them to Subway's management team. Jeff served as the CEO of the Franchisee Advertising Fund Trust, a separate franchisee-run organization that operated at a separate address and with a separate staff from Subway corporate."
"As previously stated, we have no record of Cindy Mill's complaint to Jeff Moody," the statement continued. "We are continuing our investigation into this matter. Our investigation into Ms. Herman's claims is on-going. As soon as it is concluded we will communicate our findings."
Others have said that they too tried to tip people off to Fogle's crimes. Florida journalist Rochelle Herman-Walrond told Gawker that she contacted the FBI after hearing Fogle make disturbing comments about girls in middle school. She also said she sent a complaint about Fogle to Subway through the company website, but never heard back.
Fogle was accused earlier this month of paying for a sex act with a 17-year-old girl and offering to pay her to find him another underage girl -- the younger, the better, according to documents detailing the allegations and charges against him.
 Authorities have also said that Fogle possessed child pornography -- some featuring children as young as 6 -- produced by the former director of his charity organization, and tried to convince adult escorts to find him girls as young as 14 or 15 for sex.
As part of a plea deal, Fogle agreed to plead guilty to one federal charges of distributing and receiving child pornography, and one federal charge traveling across state lines to pay for sex with minors.
This story has been updated to include additional comments from a Subway spokeswoman. 
Calling all HuffPost superfans!
Sign up for membership to become a founding member and help shape HuffPost's next chapter