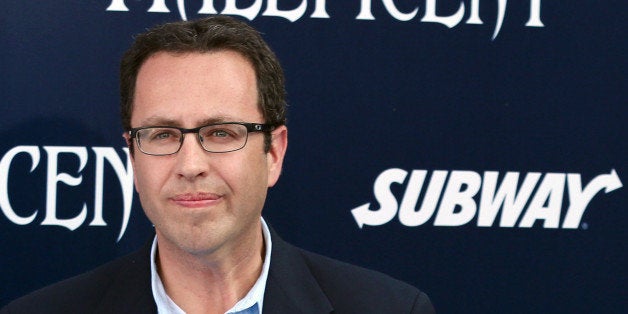 Subway suspended pitchman Jared Fogle on Tuesday after authorities raided his Indiana home in a child pornography investigation earlier that morning.
"Subway and Jared Fogle have mutually agreed to suspend their relationship due to the current investigation," Subway said in a statement emailed to The Huffington Post. "Jared continues to cooperate with authorities and he expects no actions to be forthcoming."
Ronald E. Elberg, an attorney for Fogle did not immediately respond to a call and email requesting comment. But in a statement to the Indianapolis Star, he said Fogle "has not been detained, arrested or charged with any crime or offense."
Fogle rose to fame and became a Subway spokesman after losing more than 200 pounds eating Subway sandwiches in the early 2000s.
As of Tuesday evening, the company had already removed a section of its website called Jared's Journey, which was devoted to Fogle's weightloss effort.
Russell Taylor, executive director of the Jared Foundation -- Fogle's charity dedicated to combatting child obesity -- was arrested in April for child exploitation, possession of child pornography and voyeurism, according to a report by Indiana news outlet Fox 59. Investigators found over 400 child pornography videos on computers and hard drives, and four minors were identified as victims.
"I was shocked to learn of the disturbing allegations against Mr. Taylor," Fogle said in statement after the April arrest.
Popular in the Community