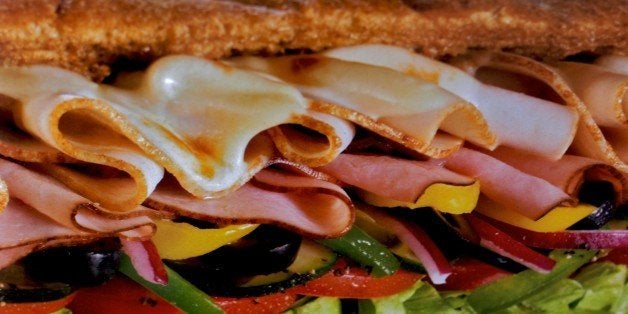 Subway made headlines this week, but for the wrong reasons -- again.
A police raid on the home of Jared Fogle, who had been the face of the sandwich chain for 15 years, capped a series of recent stumbles for the company. Subway has been struggling for some time, its health-oriented campaigns falling flat with consumers who have gravitated toward hipper competitors like Shake Shack and Chipotle.
Subway is a privately held chain and does not post its profits. But according to the market research firm Technomic, sales dropped 3 percent in the U.S. last year, or around $400 million. The company did not immediately respond to a request for comment.
Shake Shack and Chipotle, on the other hand, are among the fastest-growing chains in the U.S., according to a recent report by Forbes. After going public in January, Shake Shack reported first-quarter revenue of $37.8 million, higher than what analysts had expected. Chipotle's first-quarter sales increased 20.4 percent to $1.09 billion, though Barron's recently reported that shares could drop up to 20 percent this quarter.
The current state of affairs is a big fall for Subway, founded in 1965 and headquartered in Milford, Connecticut. The chain was a leader for years in promoting healthy fast food at a low price point, and it further cashed in on that strategy in the recession with its $5 footlong sandwich, launched in 2008.
"It was one of the first in the quick-service segment of the industry that could capitalize on educating consumers about making conscious food choices," said Andrew Alvarez, an industry analyst at IBIS World.
Fogle, who lost 245 pounds eating two Subway sandwiches a day, was the perfect fit for the company's "Eat Fresh" message. After authorities raided his home in a child pornography investigation, Subway suspended ties with Fogle.
In 2011, the sandwich shop surpassed McDonald's as the chain with the most restaurants in the world. It repeatedly emphasized its presence in non-traditional spaces, opening stores at an appliance store in Brazil, a zoo in Taiwan and a church in Buffalo, New York.

"We're continually looking at just about any opportunity for someone to buy a sandwich, wherever that might be," Don Fertman, the chain's chief development officer, told the Wall Street Journal at the time.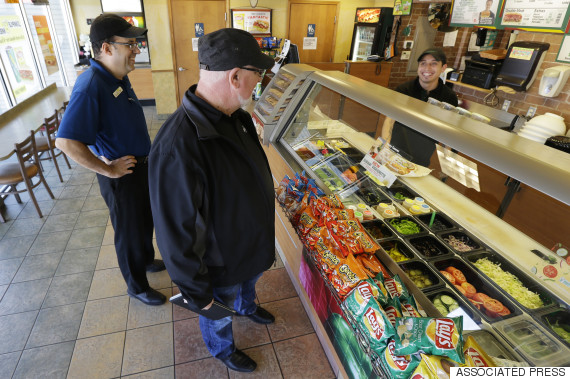 Its insistence on expansion may have taken a toll on its ability to innovate. The explosion of fast-casual restaurants, which brought a more upscale feel to fast food staples, showed that consumers were willing to pay more for better-quality food, but Subway never really changed its look or menu to keep up. Shake Shack and Chipotle, by focusing on a core group of food options, were able to perfect their offerings while remaining attuned to what people wanted.
"If you go into Chipotle, you see open grills and open preparation," Alvarez said. "The atmosphere is a little more hip, and they're transparent about the changes they're making." Chipotle, for example, has a wide selection of gluten-free options.
And when it comes to big menu changes, Subway is still lagging. Subway announced last month that it would remove artificial ingredients from its food, but only after similar moves by Taco Bell, McDonald's and Panera Bread. Chipotle announced in April that it would eliminate all GMOs from its menu.
It's also been slow to update its breakfast menu, while other chains are jumping on the early morning to-go crowd. McDonald's now offers limited breakfast options all day, and Dunkin' Donuts has introduced a bacon guacamole flatbread.
"It's more reactive to what's happening to other industry players, as opposed to what the consumer base wants," Alvarez said. "For some reason, it's not able to tap into that fast enough."
While it did add guacamole to its menu in April, Subway also hasn't been as experimental as other fast-food chains. Alvarez pointed to Taco Bell, which launched a concept restaurant in California that offers $10 tacos, and a McDonald's revamped McCafe store in Australia, called The Corner, which serves pulled pork and barista-made coffee. While small, these offshoots allow established chains to keep their menus intact while test-running new options.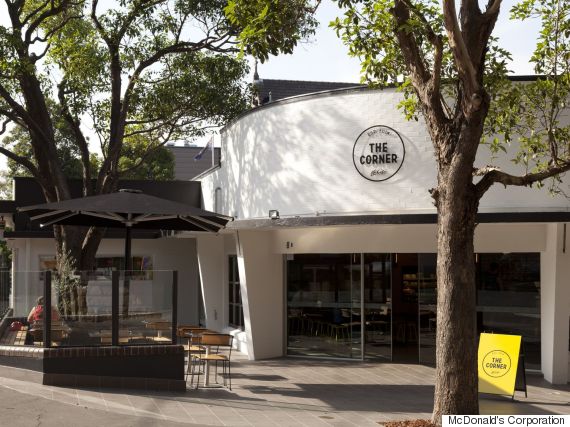 Related