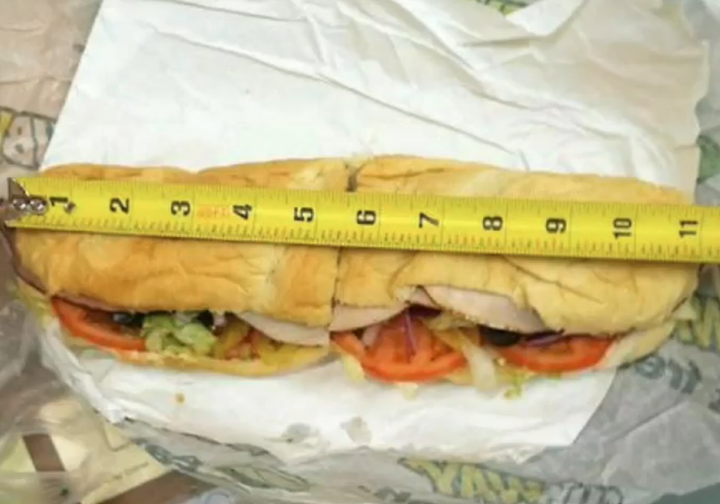 If your Footlong isn't measuring up, this proposed settlement will give you plenty to chew on.
Prompted by an Australian teen who, in 2013, uploaded to Facebook a picture of his Subway Footlong measuring only 11 inches, some people in the U.S. measured their own sandwiches and came up short. Several individuals soon filed suit, and a federal court consolidated the cases into a single class-action, according to court documents.
Under the terms of the proposed settlement, the chain would enact changes to ensure sandwich length and could pay up to $1,000 to each plaintiff and up to $525,000 in plaintiffs' legal fees.
The parties agreed to some settlement terms eighteen months ago, but attorneys subsequently argued over legal fees and payments for several months. A judge gave preliminary approval on Oct. 2, with a hearing for final approval set for January, Nation's Restaurant News reports.
A rep from Subway did not return a phone call or email.
Read the settlement proposal below.
Calling all HuffPost superfans!
Sign up for membership to become a founding member and help shape HuffPost's next chapter