Now here's a housing solution we can get on board with.
"I thought it was just a terrible waste ― sending all these cars to the junkyard," Moore, 81, told The Huffington Post.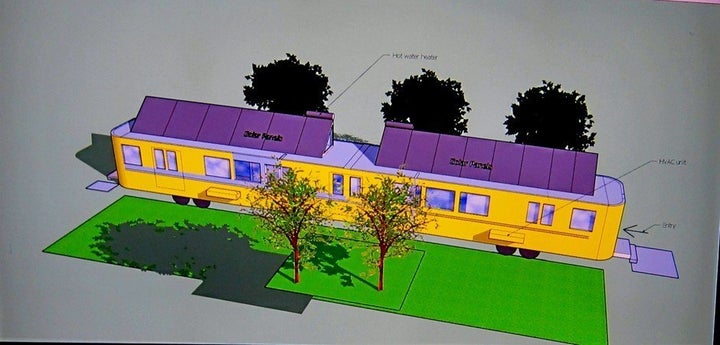 The city plans to ax three of its old fleets ― several hundred cars in total ― and replace them with newer ones. It has already begun sending some to a junkyard in Baltimore, but it will take years to complete the deliveries, according to The Washington Post.
Moore wants to save 86 cars from one of the decommissioned fleets. He told HuffPost that the cars are made from optimal materials to withstand harsh weather and would require relatively little retrofitting.
The work that the tiny homes would need ― which includes installing prefabricated bathrooms and kitchens ― wouldn't actually cost that much, Moore insists. He hopes to pitch his idea to the D.C. City Council and thinks it would be a far cheaper homeless program than what's been offered so far.
Each car would yield a pair of 560-square-foot, one-bedroom apartments. A bunch of them could be moved to the same location to create a Metrotopia, Moore added.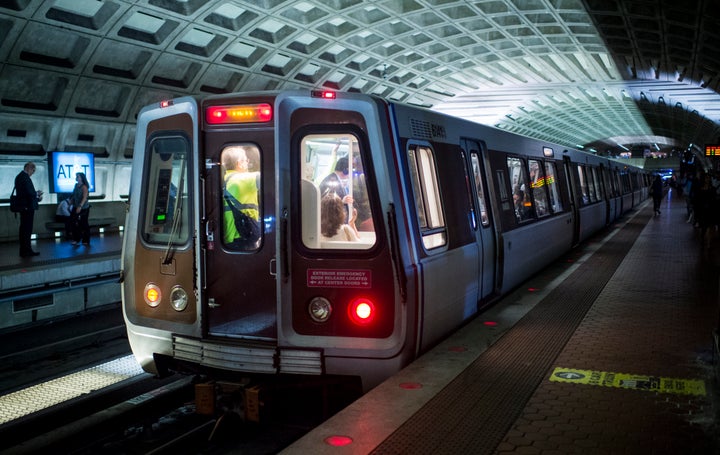 The bulk of the expenses, Moore estimated, would go toward installing each apartment's bathroom ($700) and kitchenette ($2,700).
The Huffington Post reached out to the Washington Metropolitan Area Transit Authority for comment, but didn't hear back before publishing this story. A spokesman told The Washington Post last month that the Metro might be open to Moore's idea.
Moore's suggestion comes at a time when homelessness is soaring in the nation's capital.
There were 8,350 homeless people in D.C. last year, according to the Department of Housing and Urban Development. That marked a 14.4 percent increase from 2015.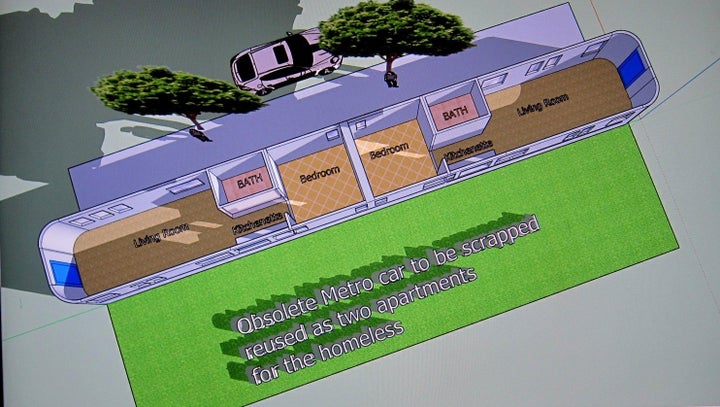 Moore says his idea is more economically feasible than Mayor Muriel Bowser's current plan. Bowser and City Council proposed closing down D.C.'s biggest shelter and replacing it with more "intimate" shelters spread out across Washington, The New York Times reported in January.
Building something from scratch is costly. And homeless people are often reluctant to go to shelters, choosing instead to remain on the streets. It's challenging for homeless families to stay together at shelters. Homeless people also often worry about things like bed bugs, or other shelter residents stealing their belongings.
Moore already has mapped out most of the process for converting the decommissioned Metro cars.
He said the cars are heavy and aerodynamic enough to withstand strong winds. They already have windows, so that's taken care of. And the doors at either end of the cars could be repurposed as front entrances for each apartment. He'd also add concrete footings in place of the cars' wheels, City Lab reported.
Moore would install solar panels to provide heat and hot water.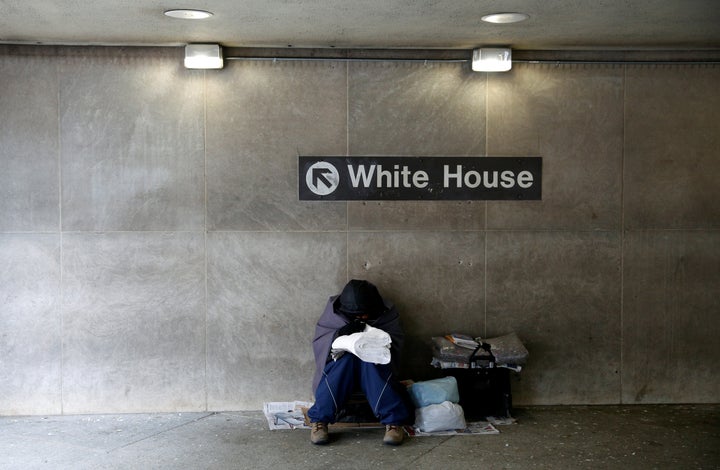 Finding a piece of land for a Metrotopia shouldn't be all that challenging either. The McKinney Act authorizes the government to designate unused federal property for homeless people.
Moore also envisions making room for a vegetable garden on the property. It could function as a co-op, which is often desperately needed in underserved areas that lack supermarkets.
According to the current plan for scrapping the old Metro cars, the city will pay Baltimore's United Iron & Metal $1.34 million for disposing the first of the three decommissioned fleets, The Washington Post reported in February.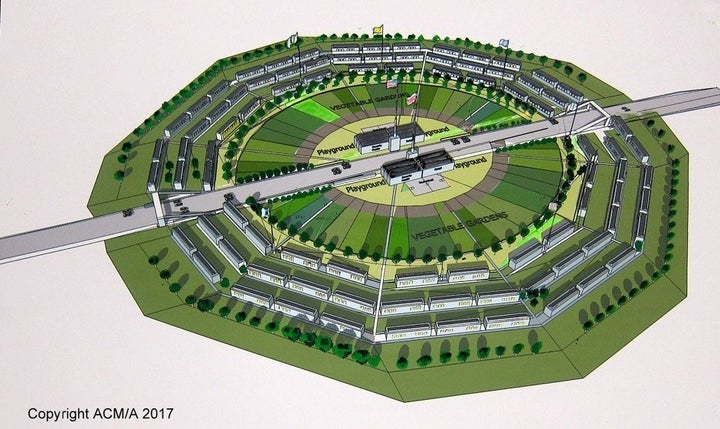 Moore's idea is one of a number of recent proposals that see modes of transportation as having housing potential. Back in September, Art Agnos, a former San Francisco mayor, suggested turning an old Navy boat into temporary housing for homeless people. In 2015, Hawaii announced a plan to turn a fleet of retired busses into mobile homeless shelters and showers.
But housing advocates are eager to identify permanent solutions. Numerous studies over the years have found that the most effective and cost-efficient ways to end homelessness are to give people housing and then find ways to address their health and unemployment issues.
"The answer to homelessness," Moore said, "is homes."