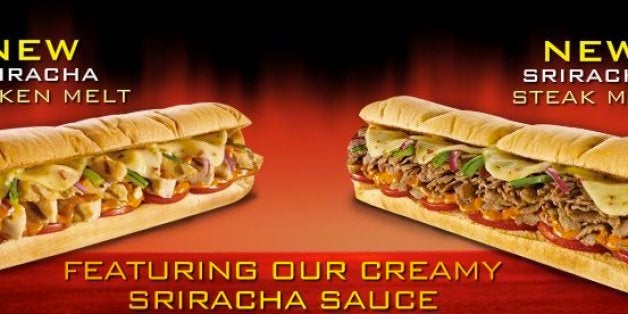 Has sriracha jumped the shark? After a test run, Subway has unveiled its "creamy sriracha sauce" to a national audience. The sandwich chain is the first major fast food chain to have sriracha on its menu.
The sauce is being promoted in two sandwiches -- the sriracha chicken melt and the sriracha steak melt.
And, it's really tasty. Made from a proprietary blend of chiles, garlic, spices and mayonnaise, Subway's sriracha sauce is surprisingly spicy for a mass-market sandwich shop. And that's definitely not a bad thing. It has that good kind of burn -- the sauce doesn't make you immediately reach for a glass of water, but leaves a lingering heat in the throat.
Ahead of the launch, Subway's brand insights team found that nearly two-thirds of quick service restaurant patrons preferred a medium-hot heat level for spicy food.
While there are plenty of Subway fans out there, there are also the haters. But sooner or later (on a road trip?), the haters are going to find themselves at a Subway. After all, it has way more locations than McDonald's. The sriracha sauce is a good option for them -- it has enough flavor and heat to mask the taste of the other ingredients without overpowering them.
The chicken and steak melts are available through the end of the year. Though we encourage Subway to keep the sauce around for longer.
Related
Before You Go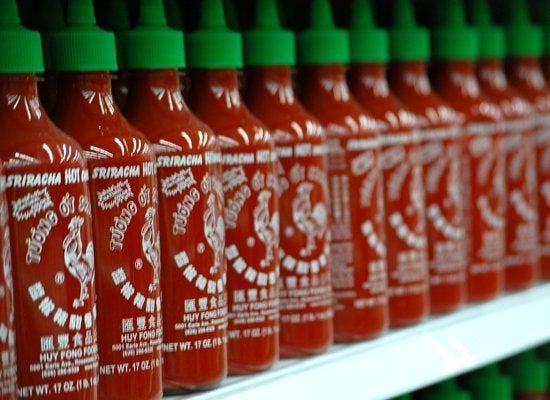 Sriracha Love