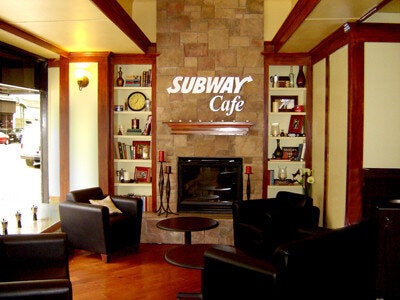 Subway is developing a more upscale concept that would function as a cross between a sandwich shop and a coffee bar. The concept is currently being tested in 15 locations and Subway is hoping to add 10 more locations by the end of the year.
Subway Café offers baked goods and a range of coffee products from Seattle's Best, which is also served in current Subway franchises.
Presently, Subway has about 34,600 stores in 98 countries and is continuing the grow. Since January, the chain has opened 700 outlets in 50 countries and 43 U.S. states. In total, Subway plans to open 2,000 outposts in the U.S. this year. The sandwich chain hopes to have 100 stores in Brooklyn alone by the end of the year.
Now that's a lot of $5 foot longs.
Related