 Finding out which fast food chain is the cheapest is easy -- you just look at the prices on their menus. And there's no objective way to determine which one has the best food... de gustibus non est disputandum, after all! But what about something in between? Is it possible to find out which fast food chain offers customers the best bang for their buck?
The statisticians at YouGov BrandIndex seem to think so. They used data from their daily tracking index of consumer perception of fast food chains to make a graph of the brands that the public thinks are the highest quality and those that offer the best value to determine which quick-service chains offer the best bang for the buck.
As you can see in the chart below, three chains came out on top: Subway, Wendy's and Chipotle. These three have performed relatively well in recent years, largely because consumers see them as offering fresher food than competitors like McDonald's and Taco Bell, at roughly equivalent prices.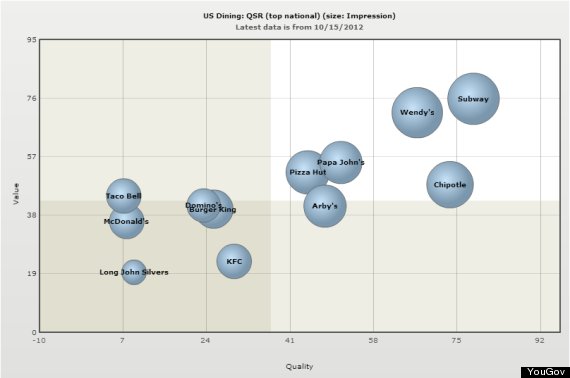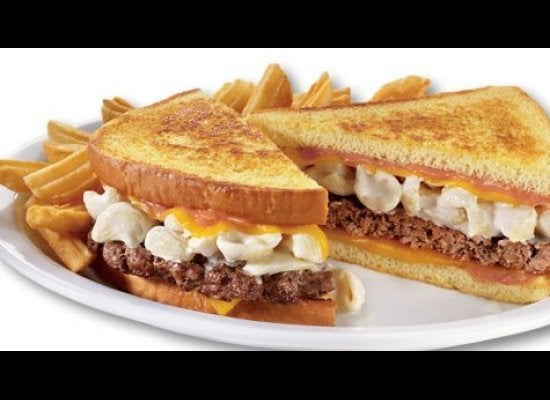 America's Favorite Casual Restaurant Chains
Popular in the Community