But it could be worse... and it could also be better. MUCH better. Here's what your daily commute would look, feel and sound like (or not sound like, in Hong Kong's case) on the impeccable subways of the world.
In Tokyo, men in little gloves would push you onto the train.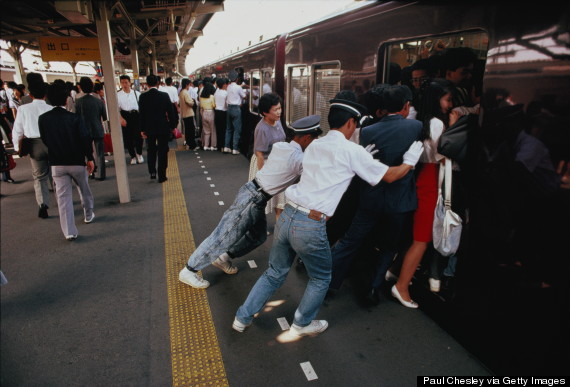 The Tokyo Metro is a major squish, so oshiya, or professional "pushers," nudge everyone onto the train with little white gloves. If you're a woman, get in a girls-only car on the Shinjuku Line during rush hour -- it's designed to protect you from creepy subway gropers. And if you're pregnant but not showing yet, just wear this little maternity charm to let people know they should give you their seats. A Tokyo commute is also hugely high-tech: some entry gates use piezoelectric floors to power themselves by harnessing your foot energy.
In Paris, you'd commute with dead bodies.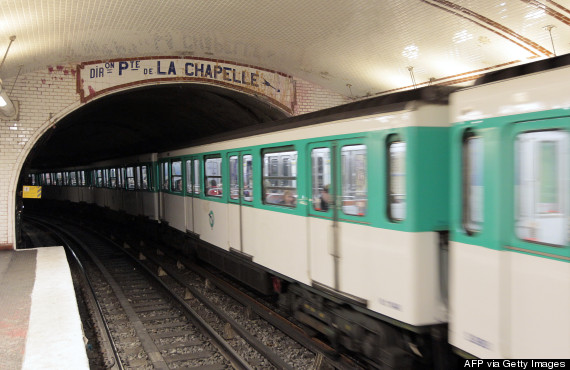 If the fact that your station is named Voltaire didn't give you a hint, the Paris Metro is 114 years old. As such, your daily commute happens above the bones of six million dead Parisians. Officials began filling catacombs with corpses in the late eighteenth century, when they realized cemeteries were posing a public health risk. About a century later, Le Métro was born right on top. At any point in your ride, you will never be more than 500 meters from the next stop -- hence commuting is snappy on the densest subway system in the world.
You'd be 99.9 percent on time AND use your metro card at Starbucks in Hong Kong.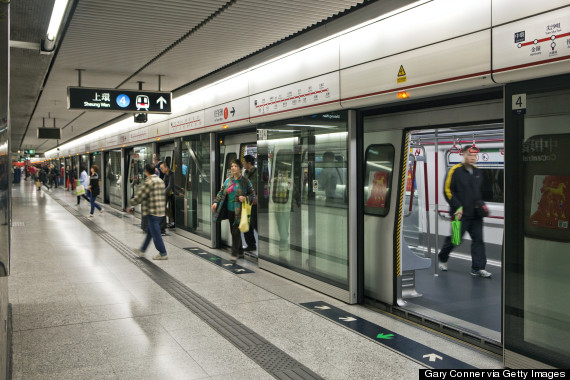 The MTR is so sleek, you might mistake its stations for airport interiors. But don't worry: you're in the right place, and a train is probably coming in less than two minutes. There's free WiFi in every station and full cell service in almost all cars, so you'll get plenty of work done while whooshing (quietly) to your destination. Did we mention the trains have a 99.9 percent on-time rate? After you disembark, use your Octopus Card -- yes, the same one you scanned to get on the train -- to pay for Starbucks, 7-Eleven, fast food and groceries. THIS is the future of commuting.
The Copenhagen Metro is basically a 3D roller coaster.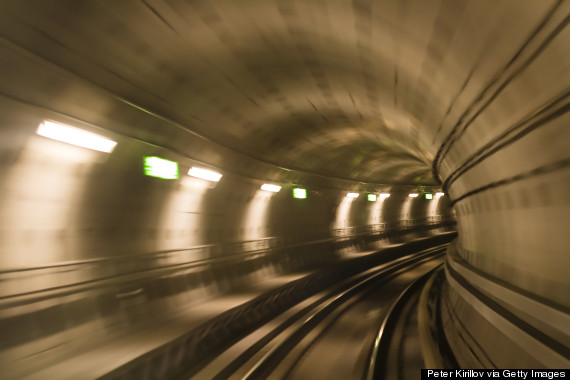 Copenhagen's main metro system runs 24/7 with no human drivers whatsoever, and panoramic windows at the front of the cars make it feel like you're on some surreal Disneyland roller coaster. You may have to pay a child's fare for your dog if you want to bring him to work, but no matter. Just avoid the first and last six rows of the train -- those are reserved for those with allergies. No wonder this was named "the world's best metro" on two separate occasions.
In North Korea, you could commute to "Paradise."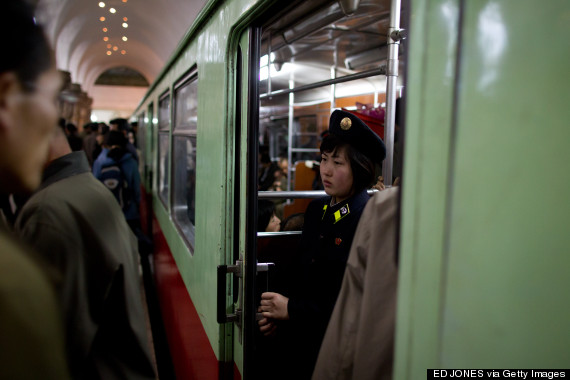 Stops on the Pyongyang Metro double as nuclear attack shelters. Station names reference the country's "victorious" rebound from war. Your commute might start at "Signal Fire" station, with stops at "Renovation" or "Paradise." Though tickets are rumored to cost less than five U.S. cents, this is not the scary-stark operation you might expect. Stations (at least the ones foreigners are allowed to visit) have technicolor chandeliers and airy, arched hallways that make the whole system feel -- dare we say it? -- Western.
In London, you'd pass through "the Jerry Springer tunnel." Tunnels on "the Tube" doubled as bomb shelters during wars -- Jerry Springer was born in the Highgate station during World War II. Today, on Europe's most extensive rail system, your rump will revel in cushioned seats (or perhaps a fancy armrest divider). You'll pay for it, though, when you take the Tube's shortest journey -- just 20 seconds, from Leicester Square to Covent Garden -- for MORE THAN SEVEN DOLLARS. The Tube is 150 years old, and Mark Twain rode on the Central line's first trip. Today, the Tube stars in movies, raps and a map that assigns a flavor to each station.
In New York City, you'd get a ride and a break-dancing musical.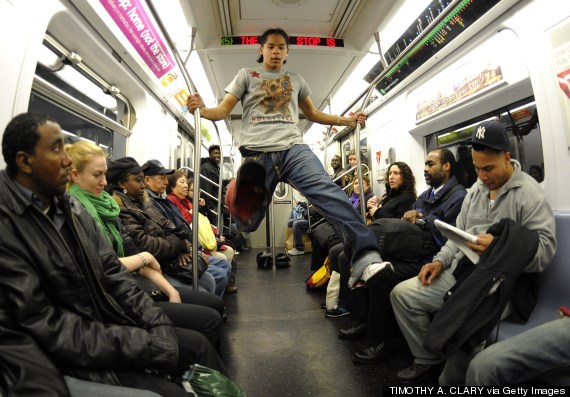 We're all in this commute together, and train-car break dancers are out to keep us boppin' while we travel. In New York, you'll ride one of the world's biggest subway systems, with a mind-jarring 660 miles of revenue track. You can commute any time, as it operates 24 hours a day with myriad express routes. The signage (updated in the 1970s to include color-coded circles) is easy to read, considering there are 24 lines between 468 stations. You can even blast to the past on a nostalgia ride in an old train car. The subway has been serving New Yorkers since 1904, and it won't let you forget it.
In Moscow, you would commute above a massive conspiracy.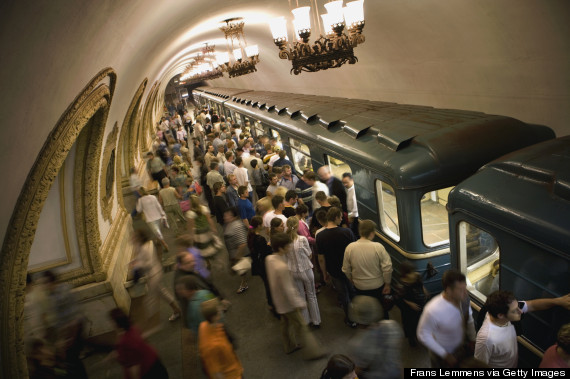 On the Moscow train, rumors run rampant about Metro-2, Stalin's separate, secret subway that's said to link his estate with crucial government buildings. There is also talk of a hidden underground city capable of sustaining 30,000 citizens for 30 years. Whatever the case, Moscow's regular commuter metro has HUGE, palatial stations with golden chandeliers so prepare to be dazzled. Your commuting buddies are of the canine variety: starving stray dogs have trained themselves to get on and off at the right stops in search of food.
In Athens, your commute would be guarded by ancient cisterns.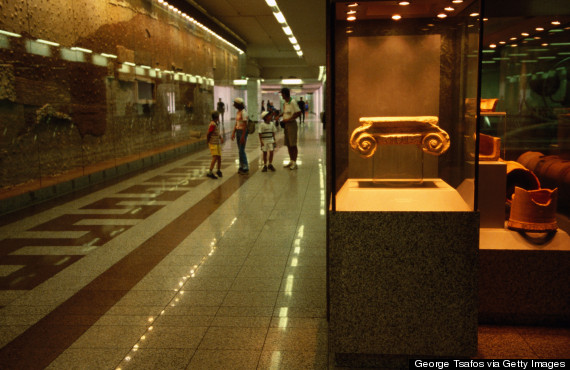 Workers unearthed about 40,000 ancient artifacts when they dug the Athens Metro system. If you commute through Syntagma station (the stop for Greek Parliament), the walk to your train could include: an ancient grave, cisterns, parts of a wall, a road, clay drainage pipes and columns. The relics next to your ticket machine date back THOUSANDS of years. The trains are super fast, making your trip to work a dizzying mashup of past and present.
In Stockholm, your commute would go somewhere under the rainbow.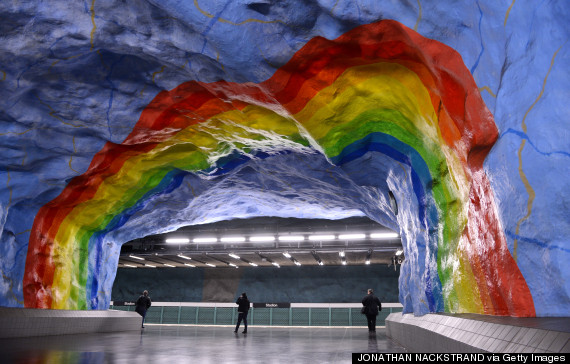 The Tunnelbana is considered the longest art gallery in the world. You won't need a book while whooshing to work -- the underground bedrock is painted in blazingly bright colors, and about 90 percent of the subway stations have art on display, including paintings, ancient columns and re-purposed shards of old buildings. At Stadion station, an open, glossy hallway lures you beneath a dazzling rainbow to the train. Is this a commute, or a museum tour?
Related
Before You Go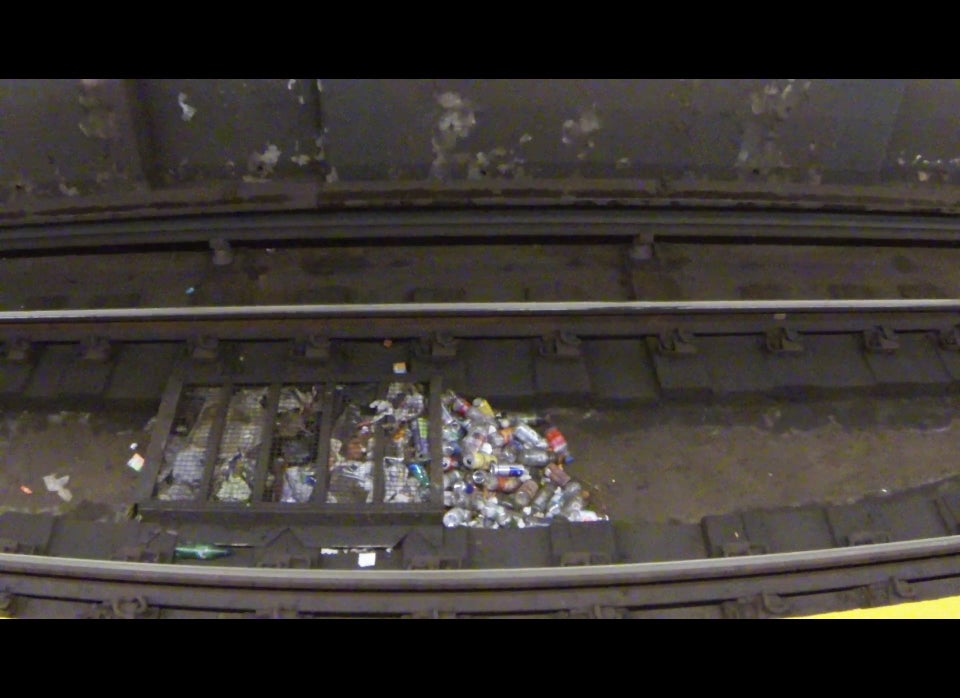 The 21st Century New York City Subway System