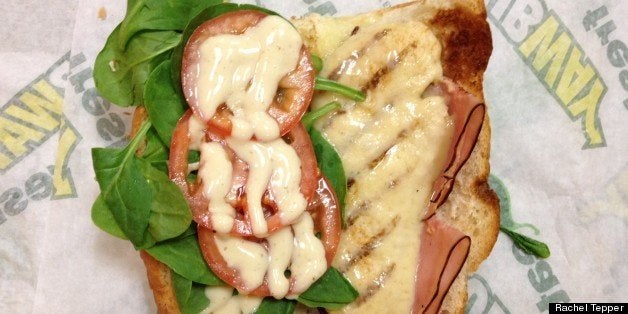 Subway makes a lot of sandwiches -- more than 7,500 every minute, according to the chain's press representative. Each is one of 340,000 possible sandwich combinations, which understandably don't all fit on the chain's menu boards.
But some combinations, while not part of Subway's official menu, are particularly intriguing to the chain's executive chef, Chris Martone. Inspired, he recently recreated for The Huffington Post a few "off-menu" selections based on recommendations from inventive patrons.
Often these dishes are dreamed up by long-time Subway customers and employees, Martone said. These people tend to eat at Subway often, and like to "mix it up a little bit." Using ingredients already available for use in other sandwiches, these creative thinkers inspired unofficial menu items like the "Deconstructed Breakfast Taco Flatbread" and "Chicken Cordon Bleu Sub."
Martone pays special attention to the popularity of these combinations, which a press representative called "secret menu" items. In the past, some proved so successful that they were added to Subway's official menu as limited-time offers, including the "Pizza Sub" and "Chicken Parmesan Sub."
Take a look at some of Subway's "secret menu" items below.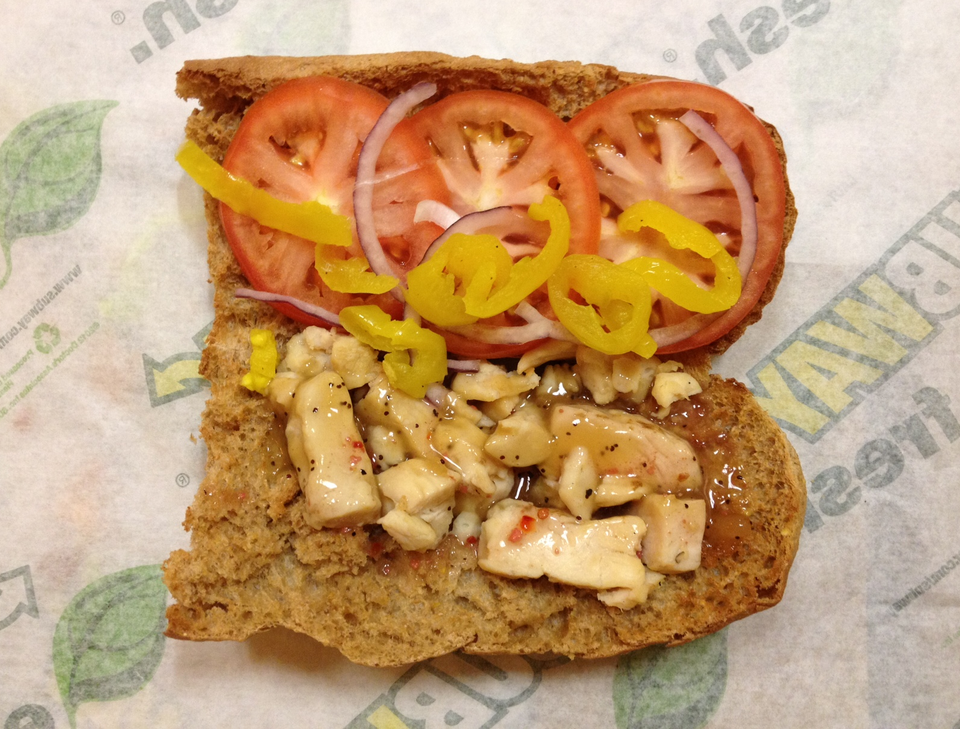 Subway's "Secret" Menu Items
Related