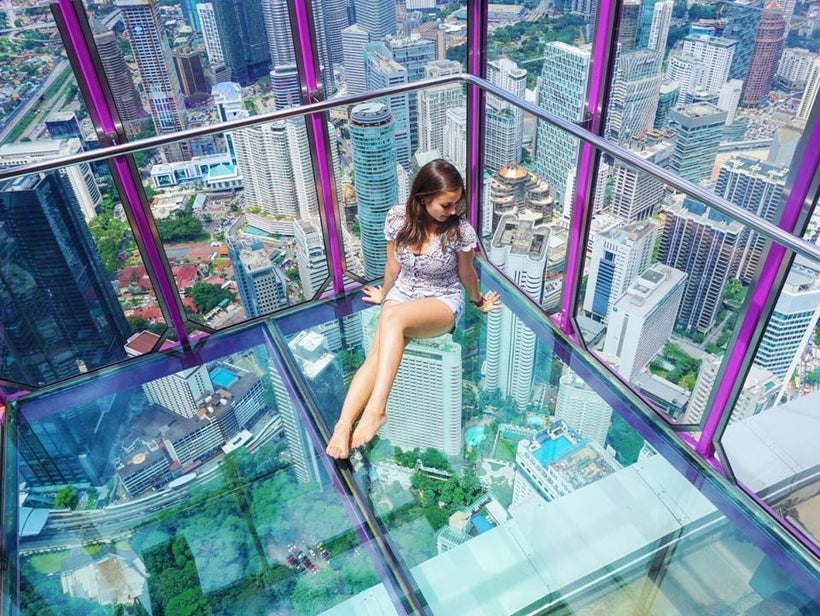 Here is the kicker: I'm also working.
I left New York City to figure out how I could pursue my dream of traveling full-time while also sustaining myself financially. I want to see the world, and in order to do that, I need the freedom to work from wherever and whenever I want. What I didn't realize a few months ago is just how much this type of freedom goes hand in hand with responsibility.
Traveling and working on the road is much more challenging than I thought, especially since I'm moving relatively quickly. After traveling nonstop for three months, here is what I learned about how to succeed as a digital nomad:
Discipline Is Difficult, But Necessary
As much as I enjoy my newfound freedom, it's been tough transitioning from an environment where I was given deadlines and instructions to one where the only person responsible for a deliverable is myself.
I don't have anyone to answer to, which is great. But that means I am the only one responsible when it comes to getting work done, and that requires a lot of discipline. I have to organize my own schedule, set deadlines, and understand what work is and isn't feasible while I'm traveling. I also have to defend my own interests, as there is no manager to do that for me.
At the beginning of every month, I make a list of what I need to accomplish, how much money I anticipate needing (that determines how many assignments I pick up), and which places I'll be able to slow down enough in to give myself time to work. Figuring out when I can work on assignments is an arduous task in and of itself – since I'm constantly on the move, I need to designate "breaks" when I can sit down and work for a few days. Sounds easy in theory, but it becomes much more difficult when I'm moving around every week.
Finding Equilibrium Is Crucial
The reason why I chose this nomadic lifestyle is because I personally can't stand having each day looking the same as the next. That being said, there is something inherently comforting about the stability that accompanies staying put in one place. Every week, I have to dedicate time and energy into figuring out where I'll be sleeping. My hosts and transportation timetables heavily shape my schedule, and basic work amenities like Wi-Fi or air-conditioning (I'm traveling through really hot, humid countries) are unpredictable. If I allowed myself to get carried away by these circumstances, I would crumble under the stress of uncertainty.
I've come to understand how important routine is for the digital nomad. Despite all the traveling, I have to create some consistency in my life or I will burn out. For example, I try to take save my mornings for work and email, and meditate or exercise for at least 20 minutes every day. The human mind inherently craves routine, and it's important to cultivate a sense of equilibrium to stay sane and healthy.
Following Your Passion Has Its Downsides
I'm doing exactly what I wanted. On that front, I have no complaints. A meaningful lesson I've learned on the road, however, is that everything – no matter how glamorous or perfect it may appear on the surface – has a flip side.
As exciting and invigorating as traveling full-time may be, it can get really exhausting. I'm constantly figuring out where I'm living, what I'm doing, and when I'm working. Getting work done is a never-ending saga of carving out time and places to focus, becoming frustrated with finicky Wi-Fi, and setting up calls in completely different time zones. Not to mention it's tough being alone and far away from loved ones when I need support.
I find that living your dream is similar to committing to a long-term relationship. At first, there is the honeymoon period when everything is perfect and ideal. After a while, reality kicks in and you realize that even what you fell in love with has its flaws. We then have a choice to make, for the sake of our well-being: we either gracefully walk away from it, or learn to love what we've committed to for all its imperfections.
Traveling the world is my dream, but I have to work in order to sustain that: and to do that, I must deal with the volatility and instability that can accompany being a digital nomad. What makes it worth it, though, is seeing how much happiness my freedom has given me.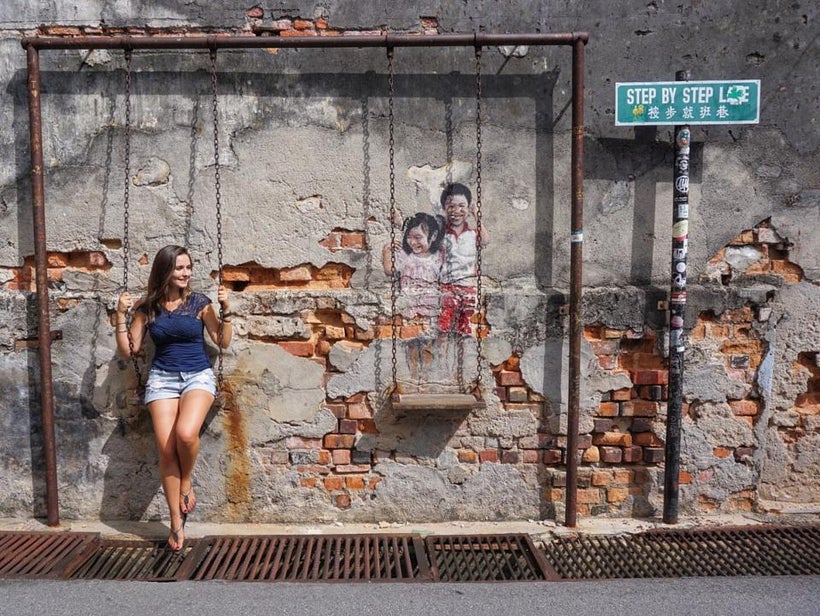 If You Want Too Much And Don't Focus, You Don't Get Any Of It
When people travel, it's only natural that they want to do everything. I have the typical millennial "FOMO" (Fear Of Missing Out) complex, which means that wherever I go, I want to do and see everything that place has to offer. This, however, is not sustainable when I'm traveling full-time.
I've noticed that when I try to squeeze exploration, work, and a good night's sleep into one short day, I end up doing a poor job in all of it. When I spread myself too thin, it's difficult to accomplish anything well. I've found that it's much more productive to designate days to focus on my priorities: that is, one day to sleep in and unwind, another to explore my surroundings, and another just to focus on work. I may want to do everything under the sun, but I sacrifice quality by not giving each task the attention it deserves – which I'm not willing to do.
Part of what I enjoy so much about being a digital nomad is the constant turnover of interesting people, stimulating environments, and culture that I encounter in every place I visit. There is always something new to see and learn, which is such a crucial component of staying creative and curious.
My biggest takeaway from my time traveling is to ask a lot of questions. Especially as a writer, the majority of my inspiration comes from having conversations with locals and understanding the way life works in every country I visit. The world is full of patterns, and traveling shows me new and fresh ways to connect the dots. I love working while I'm on the road because it challenges me to actually think about what I'm learning and apply it to my projects.
Change is one of life's only constants, and as a digital nomad, I've had to embrace that and integrate it into my everyday life and work mentality. From doing so, I've gained freedom, flexibility, and an unlimited flow of joy and creativity. That, I believe, is worth any sacrifice I've had to make to get here.
Celinne Da Costa is a brand identity coach, writer, and traveler sharing stories of humanity, life design, and self-discovery. Follow her journey on CelinneDaCosta.com and @CelinneDaCosta.
Calling all HuffPost superfans!
Sign up for membership to become a founding member and help shape HuffPost's next chapter
This post was published on the now-closed HuffPost Contributor platform. Contributors control their own work and posted freely to our site. If you need to flag this entry as abusive,
send us an email
.