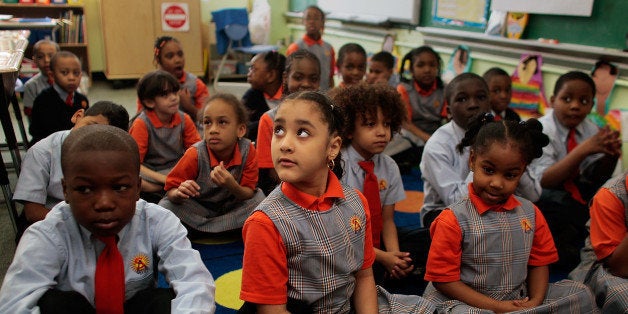 WILLIAMSBURG — The controversial charter network Success Academy plans to open 100 New York schools in the next decade, DNAinfo New York has learned.
The charter chain already has 20 schools in the city with another seven slated to open next year, despite fierce opposition from public school advocates in Williamsburg, Hell's Kitchen, Gramercy, Harlem and other neighborhoods.
It received a $5 million grant Monday from the Eli and Edythe Broad Foundation to continue its rapid New York expansion, with "as many schools as possible" opening in the next several years, a member of the foundation said.
"They're trying to grow up to 100 schools in the next decade," said Rebecca Wolf DiBiase, the foundation's managing director of programs who has worked closely with Success Academy since their inception.
"The current plan is in New York but they'll see where there's a need."
A Success Academy spokeswoman did not immediately comment on the 100-school growth goal, but she did note that Success was trying to accommodate a "very very high demand" for seats.
"They'd serve more [students] they just don't have the number of seats," said DiBiase, noting the large applicant pool for the school's lottery. "We want them to serve more kids. We want them to expand so they can serve more and more students."
The Broad Foundation — which was Success' first major funder and has now invested $11.4 million in the network Eva Moskowitz started in 2006 — donated the grant after the network's students got exceptional scores on the state's more difficult Common Core standardized test, DiBiase noted.
Success students' scores were in the top 1 percent of math scores and in the top 7 percent of English Language Arts scores in all of New York State, a Department of Education spokesman confirmed.
"Over the last decade, we've expanded options like never before in city history, taking a once broken system and transforming it with high-performing new schools," the DOE spokesman said.
The Success Academy spokeswoman said that 82 percent of the network's students were proficient in math, and 58 percent of students were proficient in English.
"When these most recent scores came out despite the change in the test, [Success] got really high scores not just in the city but throughout the country," said DiBiase.
Opponents of the charter have argued that Success schools drain space and resources from the public schools with which they co-locate, that the charter advertises mainly to middle class families and that the rigorous program with extended days and tough discipline is "punitive" for children.
But Success' spokeswoman said the charter had a "representative" student body of New York's public school kids and noted the network's large applicant pool and high test scores.
"There are many, many applications per seat," she said.
Support HuffPost
The Stakes Have Never Been Higher
Related
Before You Go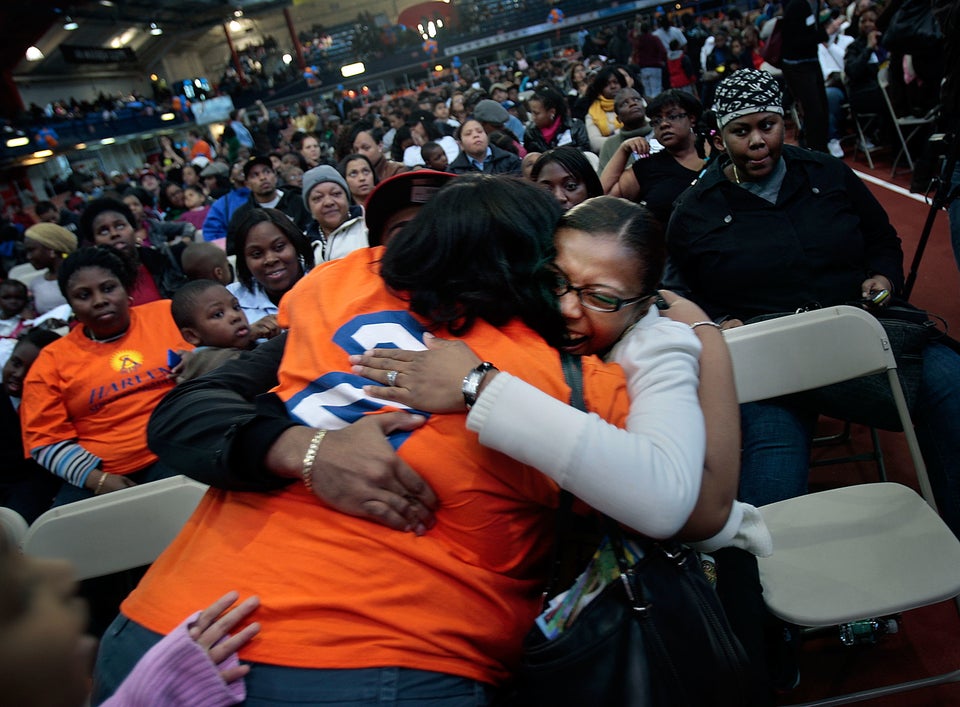 Harlem Success Academy
Popular in the Community