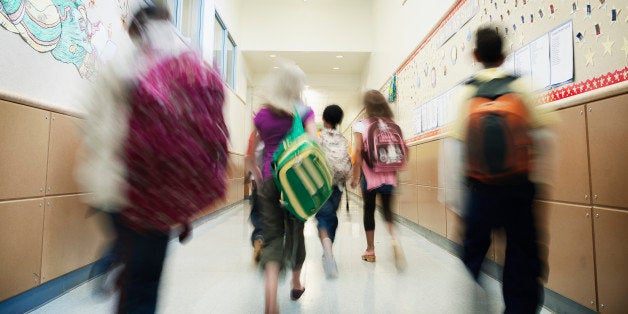 The key to success and opportunity for transgender students throughout California is currently in the hands of Gov. Jerry Brown. Both houses of the California legislature passed A.B. 1266, a bill that would ensure that transgender students have equal access to facilities and activities that match their gender identity. Gov. Brown will now decide whether to sign this important nondiscrimination bill into law.
By making sure that transgender students can be themselves at school, A.B. 1266 will enrich the diversity of our schools and, ultimately, the lives of all our students. I know this firsthand.
The Los Angeles Unified School District (LAUSD) has had a similar approach in place for almost a decade. Our policy has helped transgender students feel comfortable, rather that isolated, at school. We made sure that students can use bathrooms that correspond to their gender identity. We have helped them join the appropriate gym classes and sports teams. And we have watched these students thrive.
Absent the protections offered by A.B. 1266, many transgender students throughout California will continue to go without essential support. They may fear going to school and being forced to use bathrooms and lockers rooms that do not reflect their gender identity. They may dread going to gym class and playing sports. They might skip gym class altogether and lose physical education requirements that are necessary for graduation.
Parent involvement is central to the success of our transgender students. When parents of transgender students come to us, they often think they are alone. These parents often worry about sending their children to school and fear that school officials will not know how to handle their gender identity.
Since the LAUSD implemented its policy, there has been a transformation in the district's schools. Now numerous transgender students are succeeding, with the help and support of their families and schools.
Opponents of A.B. 1266 have expressed concerns that students will abuse the policy, imperiling the safety of others. But our experience stands in stark contrast to such fears: In all the years since the LAUSD implemented its policy, we have encountered nothing but positive results. We are committed to providing safe schools for all children. Our equal access policy enhances, rather than diminishes, school safety.
In fact, both parents and students have welcomed the news that transgender students in our school district have access to bathrooms that correspond to their gender identity.
Our experience demonstrates that discomfort should not dictate the way we treat our students. Similarly, discomfort cannot justify discrimination.
A.B. 1266 will give all our transgender students the opportunity to succeed in school. It deserves Gov. Brown's support.
Related
Popular in the Community