Though the Kasliwal clan has a very strong presence in India, Sanjay set his sights on New York City this year and opened his first American outpost earlier this month called "Sanjay Kasliwal." With clients ranging from royalty to celebrities to major U.S. jewelry stores, Sanjay Kasliwal is one of the most well-versed jewelers in the biz. And lucky for us, we got to chat with him and pick his brain on the biggest challenges in the gem business and the hottest jewelry trends right now. Here's what we learned: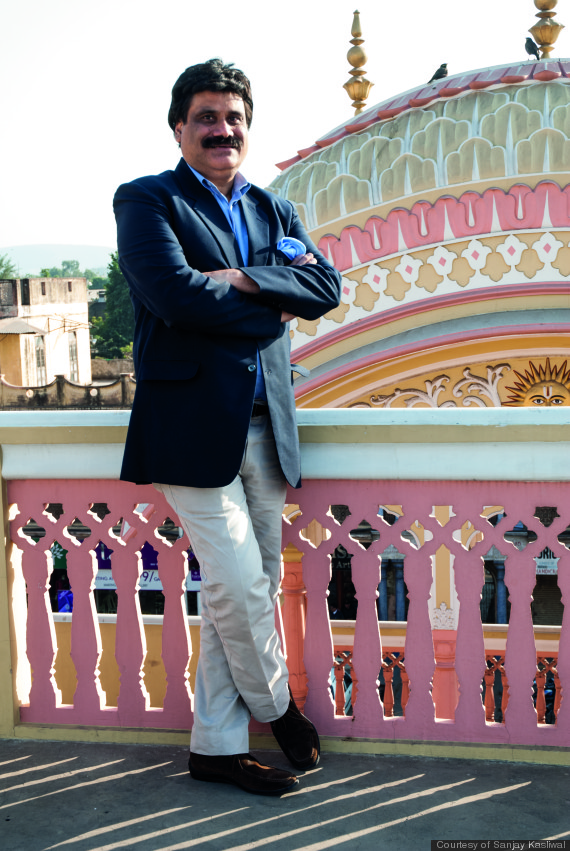 Your family has been in the jewelry business for some time now. Did you always know you wanted to follow that path?
I was exposed to jewelry at a very young age. In India, for centuries, there has been a tradition of following in one's father's footsteps. A jeweler's son would become a jeweler; a soldier's son becomes a soldier. Being a jeweler, for me, is something in my blood. Throughout my childhood, I always enjoyed looking at beautiful stones and it left a very strong impression on me -- it is marvelous to see what nature can produce. It was a natural instinct to follow into the family trade.
What is the biggest misconception about jewelers?
The biggest misconception about jewelers, certainly in India, is that they are all the same. Most showrooms are garlanded with heavy Indian wedding jewelry. The Gem Palace has an advantage in that it has catered to royalty, celebrities and the most famous jewelry producers and buyers throughout its long history. Prices are reasonable and the caliber and the knowledge of many regular clients are at such a level as to maintain standards of quality and pricing. Many well-known Western brands buy loose stones from The Gem Palace, Pomellato and Bulgari among them.
Besides diamonds, which is the most popular gem you sell?
Rubies, emeralds and sapphires have been popular throughout. Sri Lankan sapphires and, historically, Kashmiri sapphires have held great appeal, as have Burmese rubies. The Gem Palace had an office in Burma up until the Second World War. Rubies form the centerpiece of many traditional designs: symbolically, rubies represent the sun in the Navratna talisman of nine stones and are at the core of many impressive historical pieces … they are also known to represent valor and rulers are pictured in many Indian miniatures bedecked in this precious, and now increasingly rare stone. Emeralds are the "traditional" stone of Jaipur. The Gem Palace has produced exquisite jewelry studded with Colombian emeralds. More recently, Zambian mines are supplying similar quality gems to what seems like an insatiable world market for this stone.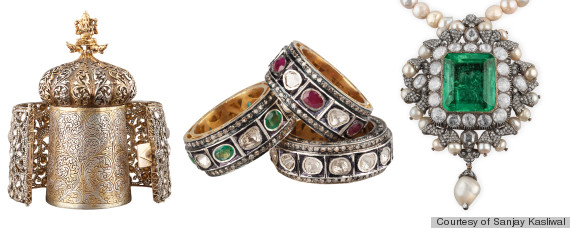 What are the biggest jewelry trends right now? What do you think the biggest trends will be next year?
The most interesting trend I have noticed in the last 10 years has been the increasingly high demand for semi-precious stones. We have featured tourmalines, tanzanites, aquamarines and colored quartz in many collections, even mixed with diamonds and other precious stones. The demand is reflected in their increasing value, and they offer a myriad of colors and design possibilities. I would say the biggest trend right now is creating "important" or striking pieces using semi-precious stones ... clusters of emerald-cut semi-precious stones are popular, sculptural gold pieces, as well as interesting contemporary pieces with pearls. I think some of the trends combine well particularly layered with the classic single line rose cut diamond necklaces we sell, as well as the funky, bigger diamond hoops and semi-precious designs. Layering seems to be a continuing theme.
Why did you decide to open up a store in New York City and how do you expect the market to differ than that in India?
For quite some time, clients visiting The Gem Palace in India have frequently requested that I open a store with my designs in Manhattan. Both the traditional Indian jewelry and the modern styles I learned to design when living in Bologna, Italy, for many years appeal to the U.S. market. I also like that clients here in the U.S. and New York really understand jewelry and have a great love for it.
The Indian market has always been focused on traditional wedding jewelry, but in the last few generations, trends have moved towards a broad spectrum of styles and we have moved with this market. Because I have been exposed to an almost predominantly Western clientele through my decades designing at The Gem Palace in Jaipur, I have moved from traditional designs to more modern pieces inspired by The Gem Palace archives and my years in Italy, and with this I expect the market will not differ so greatly to what I know in India.
What is the biggest challenge you face in your job?
The biggest challenge in my job is the increasing rarity of large and rare colored stones, particularly rubies.
What advice do you have for people wanting to get into the gem business?
The advice I would give to someone wanting to get into the gem business is to know what you want to sell, to have a point of view. You must be passionate for stones and design something that you would want to wear. Selling is the hardest part, so you have to be proud of your creations.
This interview has been edited and condensed for clarity.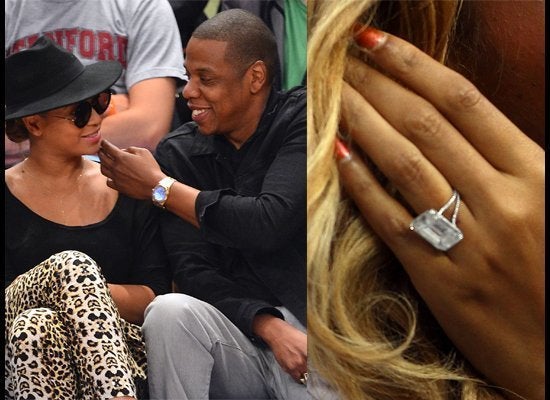 Celebrity Engagement Rings