How do women measure success? Is it by mothering and having a career? How do they carry out both forms of work to their satisfaction? What helps? What hurts?

This is a weekly series about successful women who participate in the workforce in a range of ways building their careers while mothering. These women fly under the radar of the media but need to be heard. They are silently successful and warrant recognition. They are compassionate, persistently hardworking women who deserve our admiration and offer advice to new mothers. Each week I will spotlight a different remarkable woman.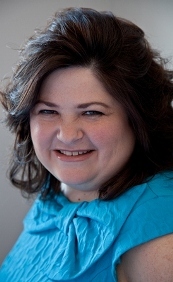 Novelist Melissa Welborn is a research associate for a state university and an accomplished international novelist. Both occupations afford flexibility as a mother. She currently has a teen and a tween, seventeen months apart, who have given her a very busy maternal satisfying side of her life from the time they were babies. She struggled when she had to travel or when they were sick and she couldn't be with them worried about their upsets with her absence. She resented she couldn't stay with them all the time. She admitted to feeling like a "complete failure" for many years as a mother even when they were in good hands that couldn't be hers for short periods of time.
However, Melissa feels her kids have benefited greatly from having a working mother:
"My kids respect what I do, and they understand that I contribute to the world through my job and writing. They are not impressed by the moms who hang out all day at school, first at elementary school and now at the middle school. I have been forbidden from going on field trips with them. Both of my children are strong and independent, and they aren't clingy. They know I'm always there if they need me, but I don't consider myself a helicopter parent."

Melissa's pen name is Lily Bishop. She (they) writes romances about
"strong, smart women and the men who love them." Melissa says "her goal is to blur the lines between romance, chick lit, and women's fiction. I have Lily write with a Southern flair, but her characters find themselves in exotic and sometimes dangerous locations. My books are peppered with food, family members who make things complicated, and couples who can't seems to find a way to be together."

Here are a few of the descriptions of these exciting, sexy, romance novels:
No Strings Attached: "When Laura Todd discovers that her new boss is Fox Thornton, the sexy, blue-eyed man that she wowed in Las Vegas, she realizes that there's more at stake than a 'no strings attached fling'"

Under His Protection: "Elizabeth Crowne's life is in danger. As a front-runner for state attorney general there's a price on her head. After several ominous death threats, Elizabeth needs someone to ensure her safety. Lee Thornton, owner of Security Solutions, is just the man for her."
For the Win: "Lindsey Todd is on fire...at the blackjack table. She can't lose. After perfecting a system that helps her win big at every hand, Vaughn Bruce learns her secret and blackmails her into entering a high roller blackjack tournament in the Bahamas."
When we return to the mother part of Melissa, she has advice for new mothers who want to embark on careers based on her experiences:
"Forgive yourself. There's always that little bit of guilt. Don't judge other moms because their choices are different. If you want more than one child, have them close together if possible. The impact to your work is smaller if you are doing the same types of things at the same time for your kids. Living close to your work makes it easier to slip out for a couple of hours to attend a school event. If we do our job right as parents, our children will feel a part of this circle of life. To me, motherhood is about completing the circle, and giving back the love you were given."

So, we can see that Lily is an outwardly sexy part of maternal Melissa that is hidden in her daily life as a mother. As she says, "It's a fine line to walk." But we all have different parts of our womanliness. Melissa is fortunate in that she has talented Lily to express one part of herself.
Please leave comments for Melissa remarking on her books, hard work and perseverance as an author and a mother.
If you would like to participate in this series and contribute your ideas for other women making career and motherhood choices, please contact Laurie Hollman, Ph.D.
.



Laurie Hollman, Ph.D., has a new book that will help women who are working and mothering: Unlocking Parental Intelligence: Finding Meaning in Your Child's Behavior, on Amazon, Barnes and Noble, Familius and wherever books are found.
Related
Popular in the Community