When Oprah interviews a potential hire, she knows exactly how to find out if the candidate is a perfect fit, not just for the job but for the company as a whole. Her secret? Asking out-of-the-box questions that reveal the personality behind the resume.
And she's not the only business leader to employ this tactic. Unconventional interview questions can help managers make better-informed decisions about how a candidate will mesh with a company's culture. The more compatible a new hire is with his team and management, the more likely he is to stick around.
According to RoundPegg, a company that advises businesses on their corporate culture, 89 percent of new employees who leave soon after being hired do so because they didn't jibe with the office culture.
With that in mind, here are eight unique interview questions that can reveal a lot about potential employees. Check the questions out below, then see our run-down of the 11 worst mistakes to make on your resume.
"What is your spiritual practice?"
--Oprah Winfrey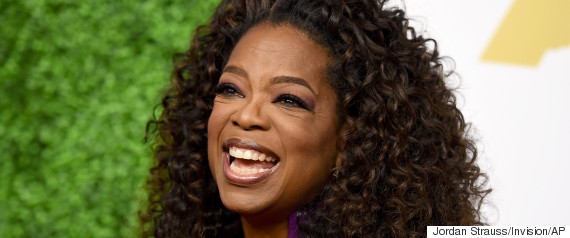 Sitting down with potential candidates to head up the Oprah Winfrey Network, Winfrey asked questions designed to reveal the inner balance candidates had achieved and help her determine whether their personality was a match for the company,according to Business Insider. Her query about spiritual practices also aims to get people talking about what they do for themselves and how they keep themselves centered, she said.
"What was the last costume you wore?"
--Warby Parker co-CEO David Gilboa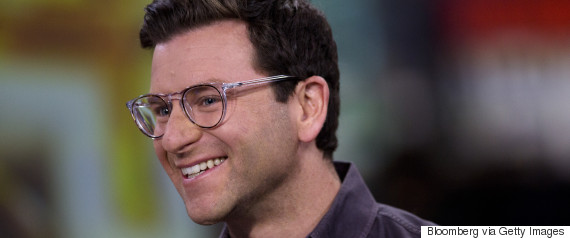 This question is all about ensuring employees live up to the online eyewear retailer's core value of "inject[ing] fun and quirkiness into work, life and everything we do."
"The more true confidence you have, that allows you to be more vulnerable," he said. "When people see you being vulnerable and giving away more trust, they're more likely to trust you."
"What would you do in the event of a zombie apocalypse?"
-- Capriotti Sandwich Shop CEO Ashley Morris
Morris told Business Insider the idea behind this question is to get a sense of what potential employees might do under pressure. As there's no right answer, it's also about fun.
"The hope is that for us, we're going to find out who this person is on the inside and what's really important to him, what his morals really are, and if he'll fit on the cultural level," Morris said.
"What would you like your life to be like in 5 years?"
--Huffington Post Media Group Editor-in-Chief Arianna Huffington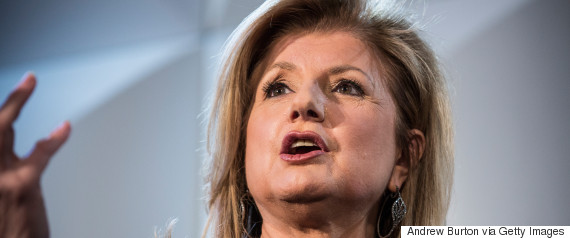 Huffington, who interviews each potential hire personally, asks this question to find out what makes them tick.
"When have you been most satisfied in your life?"
--Cross Partnership founder and CEO Dick Cross
"This question opens the door for a different kind of conversation where I push to see the match between life in my company and what this person needs to be their best and better in my company than he or she could be anywhere else," the consulting firm's CEO said.
"Tell me something that's true, that almost nobody agrees with you on."
--PayPal co-founder Peter Thiel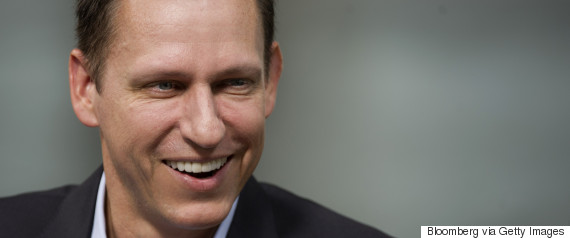 Thiel admits that this question presents a challenge for job candidates, but it forces them to demonstrate that they can think on their feet.
"It sort of tests for originality of thinking [and] for your courage in speaking up in a difficult interview context where it's always socially awkward to tell the interviewer something that the interviewer might not agree with," Thiel told Forbes in a 2012 interview.
"What's your superpower ... or spirit animal?"
-- HootSuite CEO Ryan Holmes
The tech company CEO said this question can provide some surprising insights into the working habits of a potential employee.
"During her interview I asked my current executive assistant what was her favorite animal," he told Jeff Haden. "She told me it was a duck, because ducks are calm on the surface and hustling like crazy getting things done under the surface."
"I'd ask them about their current family and their family history."
--Starbucks CEO Howard Schultz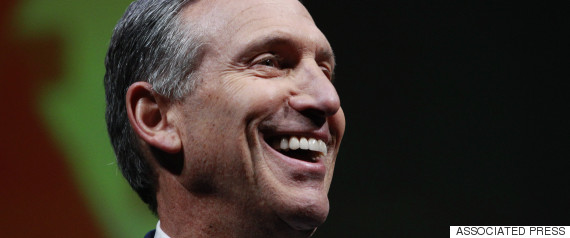 If Schultz were allowed to ask a candidate only two interview questions, they'd both be about family, he told The New York Times in 2010. His intent with these questions, he said, is to gauge the level of passion the interviewee is capable of.
"If you don't love what you're doing with unbridled passion and enthusiasm, you're not going to succeed when you hit obstacles," Schultz added. "We are in an emotional business, and I need people around me who understand that we are an emotional business and have a visceral affection for it."
Calling all HuffPost superfans!
Sign up for membership to become a founding member and help shape HuffPost's next chapter