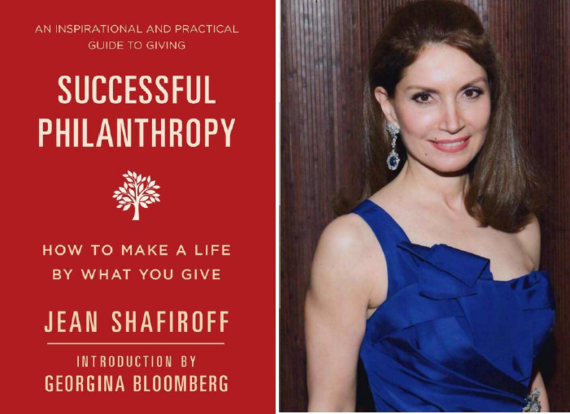 Brooke Astor said, "Power is the ability to do good things for otherss". Jean Shafiroff in her new book "Successful Philanthropy: How to Make a Life By What You Give" offers fresh insight into the rewarding role of improving our community, our country, and our world. With a forward by author and founder of The Riders Closet Georgina Bloomberg, her tome is a practical guide for anyone looking to give back. Jean shares her extensive knowledge of fundraising, board membership and giving. Jean serves on the boards of New York City Mission Society, New York Women's Foundation, French Heritage Society, Couture Council (Museum of the Fashion Institute of Technology), Jewish Board of Family and Children's Services, Southampton Animal Shelter Honorary Board, and Southampton Bath & Tennis Club's Charitable Foundation.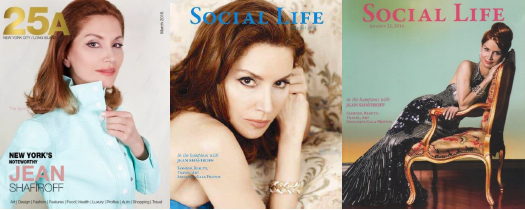 Her journey began after a career as a physical therapist, completing her MBA at Columbia University and marriage to financier Martin Shafiroff. While raising her daughters Jacqueline and Elizabeth she devoted her talents full time to philanthropy. Her gamin beauty reminiscent of Audrey Hepburn has made her a magazine cover girl and style maven. Jean is a fun and sexy lady who can be seen regularly at New York Fashion week shows of her favorite designers Carolina Herrera, Oscar de la Renta and b Michael. A gracious hostess, Jean chairs fundraising events and opens her Park Avenue and Hampton homes for causes such as New York City Mission Society, Youth Counseling League, Jewish Board of Family and Children's Services, Surgeons of Hope, and the Ellen Hermanson Foundation, Pet Philanthropy Circle, and Animal Zone International.

Jean at a book signing in Miami (Photo Credit: Patrick McMullan PMC)
Jean and Georgina Bloomberg, Mortimer Zuckerman and Clara Del Villar at her book party NYC (Photo Credit: J Grassi PMC)
Jean Shafiroff's big view on giving back, "Describing yourself as a philanthropist may seem odd at first. For some people, being a philanthropist sounds like something limited only to those who give large financial gifts. But the truth is that philanthropy is accessible to anyone."
Popular in the Community