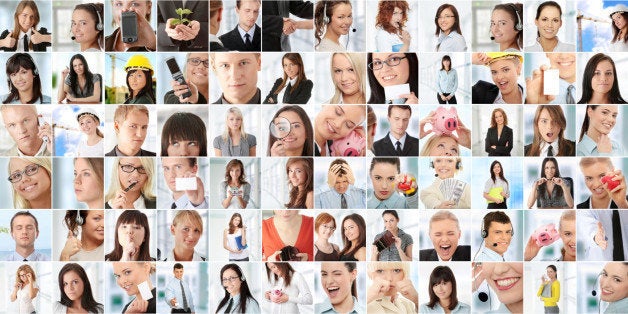 How do women measure success? Is it by mothering and having a career? How do they carry out both forms of work to their satisfaction? What helps? What hurts?
This is a weekly series about successful women who participate in the workforce in a range of ways building their careers while mothering. These women fly under the radar of the media but need to be heard. They are silently successful and warrant recognition. They are compassionate, persistently hardworking women who deserve our admiration and offer advice to new mothers. Each week I will spotlight a different remarkable woman.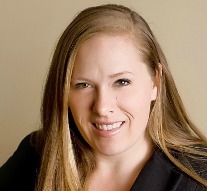 Let's listen to Tania Morris, mother of two. She is a former NYC teacher who currently got a promotion publishing a large website, Macaroni Kid, while running a daycare out of her home and consulting for an au pair business. Wherever she goes she is called a "top performer" which couldn't fit anyone better!
"We live in an area that really requires many families to bring in two incomes. I thrive on working. I feel it's important that women have an identity separate from family. My businesses allow me to contribute to my community. I get a sense of accomplishment from these contributions."

However, commuting over an hour to NYC public school was draining.
"My son is eight. At the time he was born, I was teaching in New York City and had to return to work within six weeks. It was extremely difficult, but I always tried to keep him as close to me as possible. He commuted with me an hour each way so I felt some sense of connection. This allowed me to breastfeed during my lunch break and grab him should he get sick. Of course, moms guilt themselves to death. He would be sick and I would get that sinking feeling of trying to please my school at the same time as making sure my family was thriving.

As he got older his preschools would have professional development and I would scramble to find resources to care for him. It was always like walking a tight rope.

I would drag him to the car at six, commute, drop him at daycare, try to find parking and be on time, work all day, get home just in time to feed him and tuck him into just do it all over again. I felt pulled, guilty, and harried. "
Tania needed a change when her daughter was born. That's when she opened a daycare out of her home while starting her au pair business and publishing Macaroni Kid. Despite the huge effort to make the change she felt there was a benefit for her kids:
"My children know I am a life-long learner. I am learning to play the guitar. I am always challenging myself. My son expresses he likes that I work from home and hopes I stay home to work. He sees me set goals for my au pair matching as I help a new family with childcare--we do a little dance. He sees me navigate times of stress and create new possibilities for my family."
Tania reflects soulfully on motherhood sharing the deep meaning it holds for her:
"Motherhood is an opportunity to find my own humanity. It allows me to understand that my life is a learning process and an opportunity to better myself. It allows me to forgive my own mistakes, and to move forward. When I looked at my daughter and son after they were born, it made me realize how perfect I am in all my perfections. That is one of the most freeing realizations I have ever made. It makes me stand for what is truly important."
I asked Tania what advice she had for new mothers who want to embark on careers. She felt as a new mother she "was never enough." She believes mothers have to keep their identity:
"You are still you and you must continue to build on your interests and passions. Really think your caregiver situation through. I love the company, Cultural Care Au Pair, that I consult for...helping families who are really searching for the answer to the childcare dilemma. I have been in that boat and know first hand how difficult it can be.

I also have been able to see that I can create something out of nothing and while it is difficult, creating my businesses have been one of the most empowering things I have ever done. It makes me realize that there are no limits, only those we self-impose."
What's next for Tania? She's working on creating fictional books about social issues that affect young people such as homelessness, poverty and bullying. There is no end to Tania's drive for successes.
Please let her know you are behind her by leaving comments. She is a model for all with young children.
If you would like to participate in this series contact Laurie Hollman, Ph.D. and tell her about your successes with career and motherhood.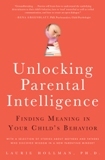 Laurie Hollman, Ph.D. is a psychoanalyst with a brand new book, Unlocking Parental Intelligence: Finding Meaning in Your Child's Behavior. Read an interview with Laurie and our former successful woman in this series, Marcelle Soviero.
It can be ordered on Amazon.