How do women measure success? Is it by mothering and having a career? How do they carry out both forms of work to their satisfaction? What helps? What hurts?

This is a weekly series about successful women who participate in the workforce in a range of ways building their careers while mothering. These women fly under the radar of the media but need to be heard. They are silently successful and warrant recognition. They are compassionate, persistently hardworking women who deserve our admiration and offer advice to new mothers. Each week I will spotlight a different remarkable woman.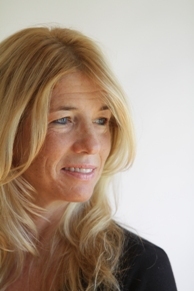 A mother of five children in Connecticut, Marcelle Soviero, award-winning essayist and author of An Iridescent Life: Essays on Motherhood and Stepmotherhood says,
"I have always wanted to develop my career, it wasn't a question for me that I would continue when I had my children. It's how I'm wired. I know this about me now and I knew it then."

And so she developed a stunning career with 15 years in corporate America working as VP of business development for several internet start-ups including a marketing and PR agency, a catalog company, a mail order company and ultimately purchasing Brain,Child: The Magazine for Thinking Mothers, the largest literary print magazine devoted to mothering and becoming it's editor-in chief in 2012, the same year her book came out! She also writes and organizes the Brain,Child website and blogs regularly about a range of moving personal parenting topics.
How did she manage? Marcelle set up her "own criteria" which was to work at least three days .from home when she was in the corporate world when she gave birth:
"That was my requirement no matter what; if the position was a step up and offered work-from-home options, I considered it. Oddly the more I drew that line, the more I garnered respect in what was then a mostly male industry.

My children...all swung in bouncy swings secured to my office doorframe during their first year of life. They... all lived in the Baby Bjorn while I typed and in later years, they colored or did their homework with me working next to them. I still do my work alongside them when they get home from school."

While her husband now also works from home and does the cooking, when she was a single mother there were times when "I didn't think I'd make it." However, she persevered, even when she was conflicted, one of her stellar qualities, like the time she questioned taking a promotion during the height of her corporate career when her children were young. What did she decide? True to form, Marcelle took the promotion.

Another outstanding quality of Marcelle is her encouragement of other women writers. When I was writing my book, Unlocking Parental Intelligence, at times she seemed right by my side even though we were at a physical distance. She encouraged my writing and publishing as she has done for so many other women. She ultimately wrote a wonderful foreword to my book and designed a Q & A with me on her Brain,Child website, so I could share my writing process with others. She is a motivating force behind many female writers, especially mothers who tell their personal stories in her magazine: "I see ...the resilience in mothers that is beyond belief when I read their essays."
Marcelle offers the following advice for new mothers who want to embark on careers:
"Go for it. Don't second guess. Follow your gut. You know what makes you a good mother and a happy person - if a career is in that plan, do just that. Set guidelines and boundaries and go to town...

My children have seen me start companies and buy a company, they have seen me compete, negotiate, assert, prioritize, and lead as well as follow and fail... I think all of this has impacted them in that they understand what a good work ethic is and where it can lead. Three of my five children are entrepreneurs (my middle daughter, now 16, has a thriving Etsy business) and three have held part-time jobs in high school. Most importantly my children have seen me happy. Had I stayed at home full time I would not have been as happy. I know this about myself.

Choosing to be a mother, of course, is the biggest decision I ever made. And the most important role I will ever play. It trumps everything else... I enjoy waking up and am passionate about my children and business. There's balance and beauty in each day. I still fail often and hard but it is in the context of a very good life."

Please comment on Marcelle's story giving her the recognition she deserves.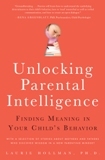 Laurie Hollman, Ph.D. is a psychoanalyst with a new book on amazon, Unlocking Parental Intelligence: Finding Meaning in Your Child's Behavior.
Related