I started DOUGH & CO, my cookie dough business, two-and-a-half years ago. I always had a strong interest and passion for food, and I had saved up some money after working a corporate nine-to-five for several years. The time was ripe, and I was ready to start my own business.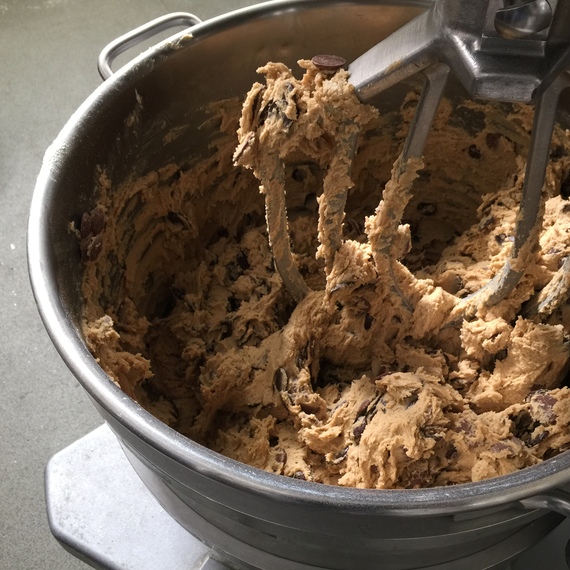 The idea was pretty simple: to create a delicious, high quality cookie dough without eggs so people could enjoy it in both its unbaked and baked forms. I'd spend the first seven months quietly researching, recipe testing, and writing a business plan.
When the initial phase was finally complete and I had an actual sellable product, I calculated that I only had twelve months of savings left to make the business work--just one year to start turning enough profit to make rent and a livable wage in one of the most expensive cities in the world: San Francisco. It was an ambitious goal, but I was determined.
And so began the cookie dough grind: every Sunday I'd rent kitchen space from La Cocina, a local non-profit that helps low-income women of color start their food businesses (I'd been volunteering with the organization for years, which provided much of the inspiration for starting DOUGH & CO in the first place). After my Sunday production, I'd then spend the rest of the week trying to push the dough to restaurants, cafes, and coffee shops. I was hustling hard.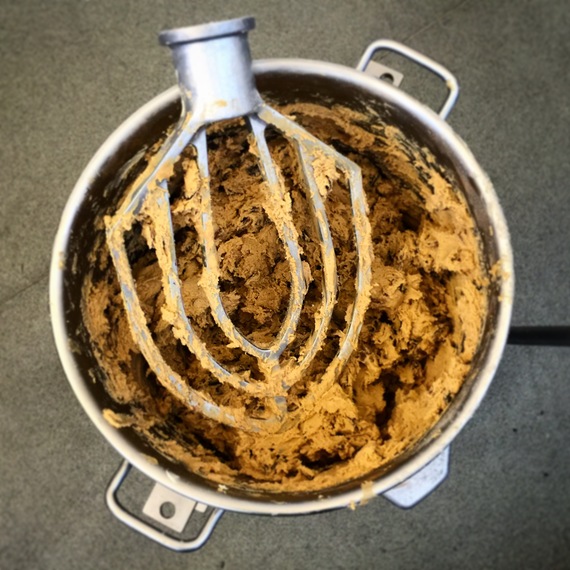 I'd continue to grind it out over the following few months. I was definitely on the right path as both my batch size and number of accounts increased slowly and surely; but I wasn't growing fast enough--I was quickly running out of money. I needed to buy some time. I specifically chose not to borrow from a bank, friends, or family, and I did not want to take on investors. Though taking on outside capital would have made life infinitely easier, it went against both my DIY business philosophy as well as my interest in maintaining independence (read: I was stubborn).
I thus took out a credit card and started a Kickstarter campaign to help fund new packaging and an industrial cookie dough depositor in an effort to be more efficient and profitable. I tried to raise $35,000, a large number but one not totally unrealistic. I started off strong, but at the end of it, the campaign was only 19% funded. I didn't receive a penny because of Kickstarter's all-or-nothing policy.
Somehow, someway, just two-and-a-half years after starting DOUGH & CO and nine months after a failed Kickstarter and almost losing my shirt, I am still running the business, more successfully now than ever. I'm making rent and happily living in San Francisco--all from making and selling cookie dough. How is this possible?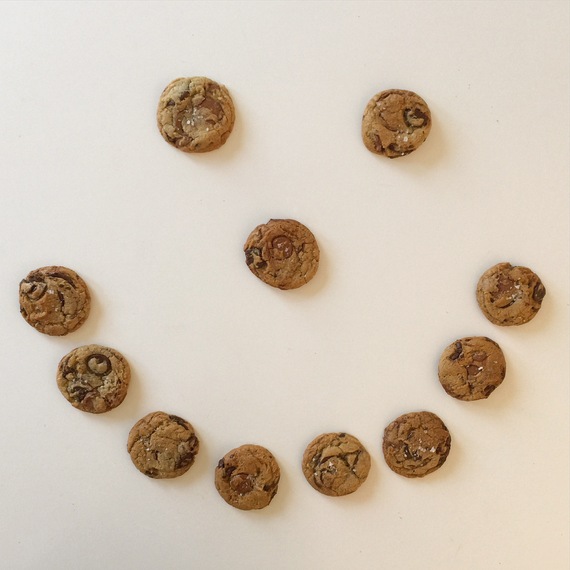 One word: confidence. I always knew going into DOUGH & CO that it was not going to not work out--a mindset probably requisite when starting any type of business. But prior to doing the Kickstarter campaign, I was pretty private about what I was doing with my life--people and the public didn't really know about DOUGH & CO.
The Kickstarter process made me come out of my shell, forced me to share with my friends and family, Facebook and Instagram, the world and the universe, what it was I was exactly doing. People paid attention and the press got wind of it all--they were into the idea and the product. Even though the Kickstarter didn't fund, the momentum and people's positive energy gave me the sustained confidence to keep going, to not give up.
Over the following months, I'd grow my business successfully into what it is today: something financially sustainable.
Maybe it's that I tend to focus on the positive aspects in life, but I truly do believe an unsuccessful Kickstarter helped make my business successful.
Related
Popular in the Community