"It started to feel like it was more definitive as we got closer to the end, and I trust Jesse and his team to decide how to go out on a high," he said in the interview, which was published Monday. "It would be awful to let it dribble on, you know?"
Macfadyen was nonetheless sad to say goodbye to his character Tom Wambsgans ― the heartbroken husband of Siobhan Roy (Sarah Snook) and new right-hand man to her father, Logan Roy (Brian Cox) ― when he and most of the cast wrapped on Feb. 10.
"It was sort of awful," he told the Reporter. "But I will say that I think it's a good ending. I think it works."
Season 3 ended with Wambsgans joining Logan, betraying his wife in the process. For MacFadyen, that was motivated by his character's eroding marriage with Siobhan, who announced she wanted an open relationship on their wedding night.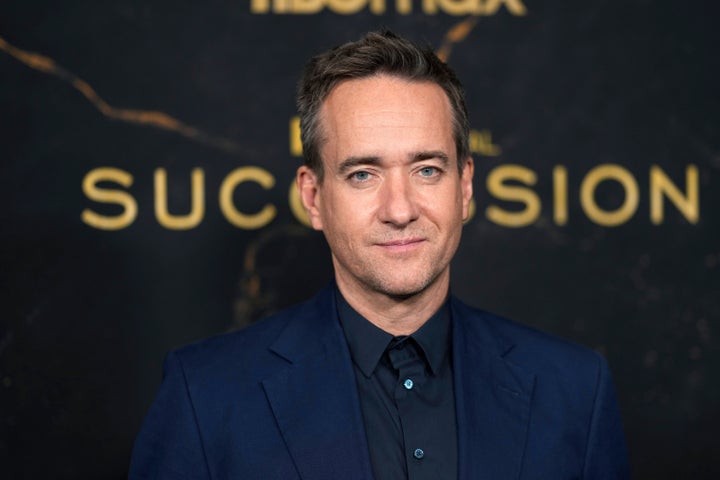 "What Tom really wants is to talk about what happened," he told the Reporter. "There's no postmortem at all. He didn't have the chance to explain his reasons to Shiv, or to have the chance to tell her that there wasn't anything he did that she wouldn't have done."
"She shuts it down and it's quite sad," Macfadyen continued.
Macfadyen said his character's wife was also "disappointed that he got off the hook" after Wambsgans evaded a potential prison sentence in Season 3. He added that when Wambsgans "sensed that," it "was death by a thousand cuts" to their marriage.
The actor added that portraying Wambsgans was "great therapy" for him "because I could be excruciatingly embarrassing as Tom and not as Matthew." That certainly continues to be borne out by his cringe-worthy shenanigans with Cousin Greg (Nicholas Braun).
Braun recently revealed that the final episode of "Succession" was one for the books.
Popular in the Community