This couple just proved that when it comes to weddings, the terms "geek" and "chic" are not mutually exclusive.
...From the save-the-dates:


Credit: J Lucas Reyes
...to the invitations: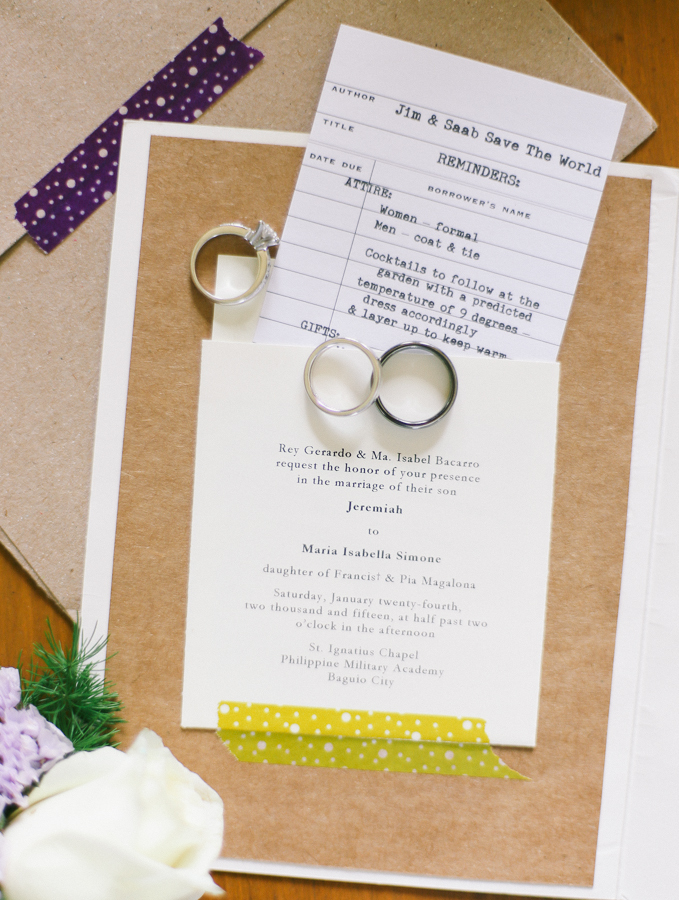 Credit: J Lucas Reyes
...to the boutonnières: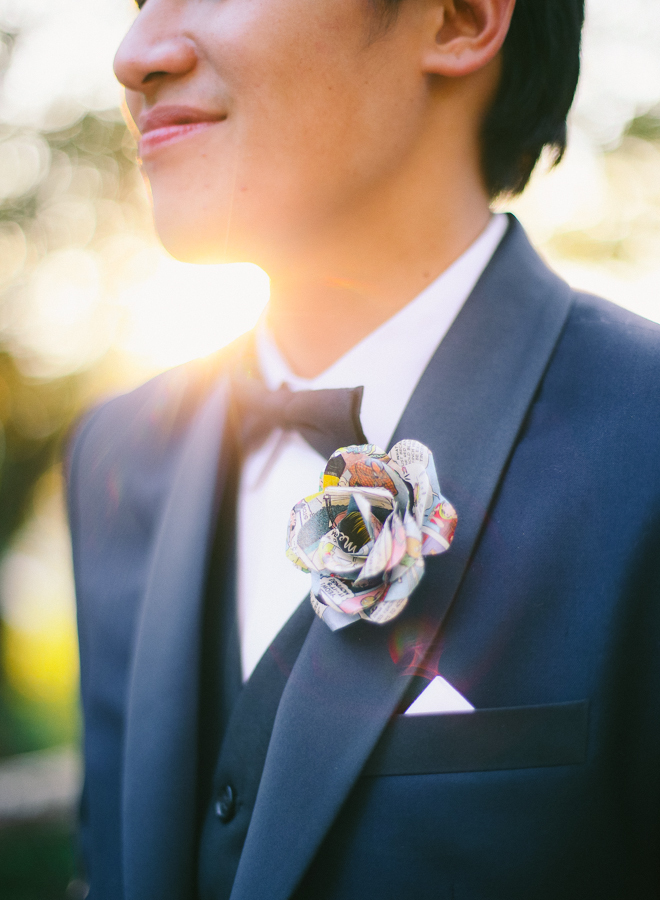 Credit: J Lucas Reyes
"I made these myself from my old and beloved Archie comics," the bride told The Huffington Post. "Some people are outraged about the fact I cut up some pages of comic books, but I grew up with these comics. I have so many, and I thought of it as recycling something that was dear to me. Something new out of something old."
...to the reception entrance: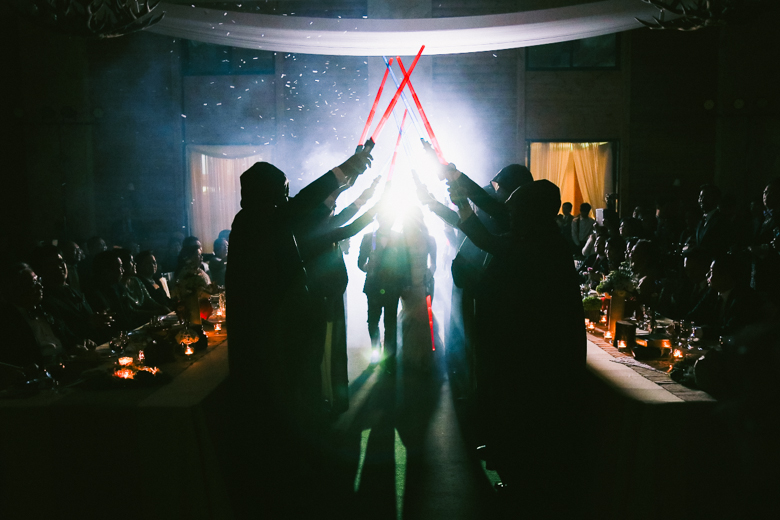 Credit: J Lucas Reyes
"Jim wanted to incorporate 'Star Wars' in the reception by doing a light saber entrance," Magalona said. "We were on the fence about it because it might be too much. But exactly a week before the wedding, we decided to go for it. I said if he wanted to do it, he should do it because it's our wedding day and we could do whatever we wanted!"
...to the reception decor: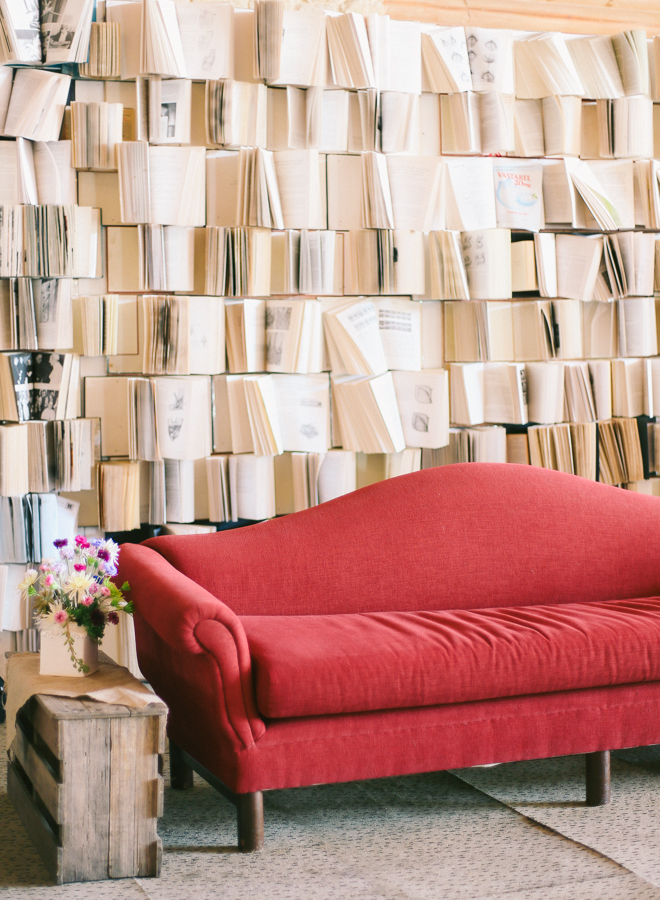 Credit: J Lucas Reyes
"Our event stylist's parents happened to have a lot of old medical books," the bride said. "As soon as I told my stylist that I wanted it to be a library theme but that I didn't want any books harmed, she said, 'Perfect, my parents' medical books got flooded in the garage last year!' She only nailed the hard covers to the backboard. The pages, though yellow and mostly unreadable, were untouched."
Magalona told HuffPost Weddings that despite the nerdy details, she wouldn't quite call it a "geek-themed wedding."
"If we had a theme it was more of 'Jim and Saab's favorite things,'" she said. "I love books, he loves superheroes. It was all chop suey, but we were lucky it ended up coming together nicely."

For more photos from their love-filled celebration, check out the slideshow below: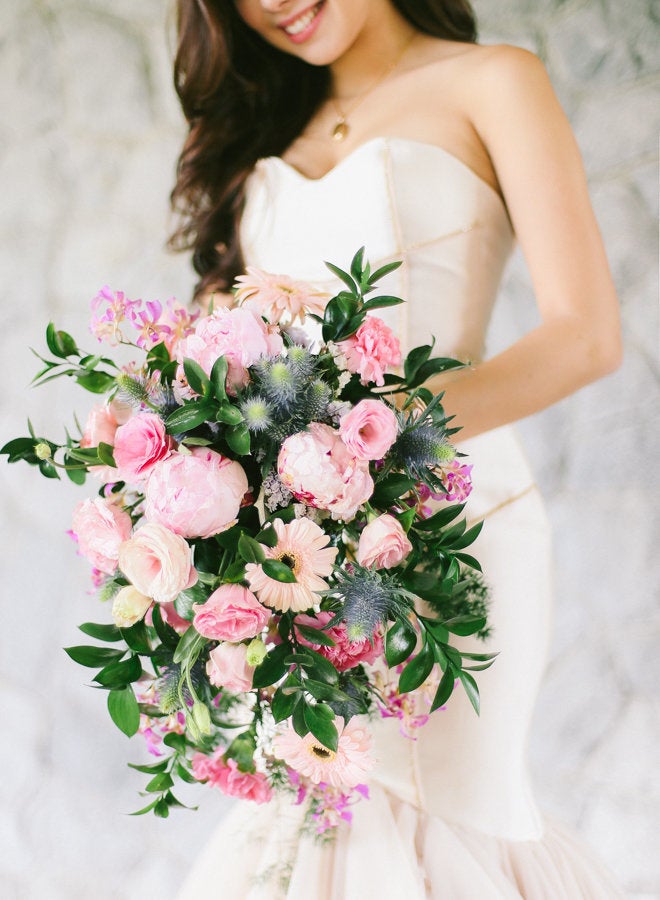 Saab Magalona and Jim Bacarro's Wedding Photos