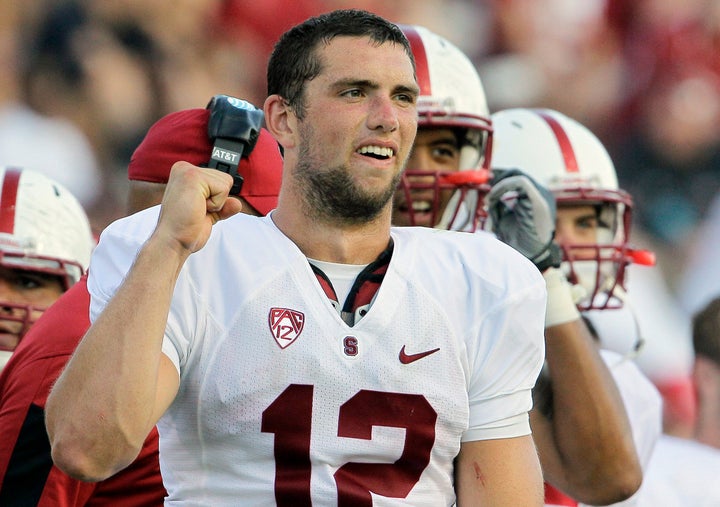 Perhaps the most bizarre aspect of the 2011 NFL season is the push by subsections of Miami and Indianapolis fans that want their favorite teams to "Suck for Luck."
The "Suck for Luck" campaign started in the beginning of the season, with fans of miserable-looking teams joking online that they could take consolation in their teams' losses because enough losses would put them in position to draft Stanford quarterback Andrew Luck with the top pick in the draft.
Luck is by far the best NFL prospect to come out of college since Peyton Manning and arguably since even John Elway. It makes sense for a fan to want his or her team to purposely lose games in the short term in order to obtain a player who will allow them to win consistently in the long term. It makes absolutely no sense for a fan to think such a situation has even the slightest chance of actually occurring.
Luck has all the tools to be a Hall of Fame caliber quarterback and would probably solidify his NFL team's quarterback position for the next 10 to 15 years. Teams without an established franchise quarterback would instantly improve leaps and bounds with Luck under center. Teams with an established franchise quarterback would reap a massive bounty of draft picks and suffer very little, if any, drop-off by drafting Luck and trading their entrenched starter.
The hype is understandable, but to think NFL players and coaches would purposely tank their season to obtain Luck is borderline laughable. Sure, Luck will make the team better, but if a team does poorly enough to draft Luck, the current coaches and most of the players on the roster will not be around to reap the benefits of Luck's presence, because they will no longer be employed by the team.
In short, asking a team to "Suck for Luck" is unrealistic at every level of a football organization. Owners don't want to be drafting with the No. 1 overall pick, because then the entire team needs to rebuild. General managers and coaches also don't want to be part of the worst team in the league, because such a poor outcome to the season will cause them to lose their jobs.
As for players, their effort (or intentional lack thereof) is most necessary for a team to "Suck for Luck" but they have the most to lose from wasting an entire season. Players have a shorter career than coaches or front office personnel, so they can least afford to lose their jobs due to a poor season. Colts center Jeff Saturday highlighted players' attitude towards a "Suck for Luck" campaign the week before his team played against the Tennessee Titans.
"I've done this for 13 years," Saturday said, per Terry McCormick. "I'll steal a Robert Mathis quote, 'I ain't sucking for anybody.' That's the reality of it. Robert said it best. I'm out there every week trying to win games. I don't care about all the rest of it."
Saturday and Mathis are right -- the Colts, and the Dolphins, have no need to go out of their way to "Suck for Luck." They already suck enough as it is.

Calling all HuffPost superfans!
Sign up for membership to become a founding member and help shape HuffPost's next chapter