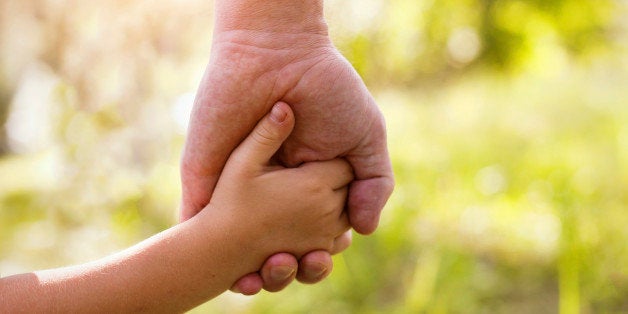 I observe how well my friend and his ex-wife co-parent. They are respectful, communicate and even share their family dog together. To further blow your mind, she was given a spare key to his house.
I drill him all the time.
"Are you sure you don't want to get back together with her?"
His answer is always the same, "No."
The marriage didn't work, but that doesn't mean it has to turn into an ugly cliché with both sides bickering and fighting over the details.
Especially when there are two children involved.
Divorce is draining enough without constant negativity and lobbying for control over custody and finances.
What is best for the kids? You agreed to start a family together. If there was ever a time to be unselfish, it's during a divorce with children.
Whatever pain the other party has put you through, sometimes you have to stuff it and move on. Why? Because your kids didn't ask for this. They don't want to be put in the position where they have to choose between Mom and Dad. Unless there is some sort of violence or domestic abuse, then chances are they want and need both parents.
They are part of both of you, whether you want to hear that or not. They share the same DNA as the person you no longer want to be with.
Does that mean the kids might need the stability of one home over the other. Maybe. Does that mean financially you no longer can take vacations or random day trips, concerts or other extracurricular social activities? Possibly.
Does it mean you have to suck it up and communicate with the other side in order to continue to raise healthy, happy, well-rounded kids? Yup.
Hopefully you didn't marry someone because you hated them. You wouldn't do that, right? Somewhere along the ride you actually liked, even loved that person. You chose to have children with them.
Now, I can't imagine a time that I would share my dog or hand over a spare key to my ex, but there has to be a middle ground.
Otherwise your kids are trying to get through their childhood on a foundation of quick sand. Never knowing which step will send them sinking into the earth.
You don't have to hold each other's hand anymore, but your children still need both your hands to hold them up.