Hosna Tutu was sitting next to the remnants of a burned house in the Sudanese village of Angola. Antonovs belonging to the Sudanese army had pounded the village, reducing furniture to scrap metal. "Just the other day they dropped bombs on me twice," Tutu said. "My children and I are worn out and hungry. How am I going to feed my children. With what?"
Tutu is one of dozens of villagers in Sudan's South Kordofan province, telling their story in a new film by Nuba Reports. The organization has documented the bloodshed in the region since fighting broke out between the Sudanese army and SPLM-N rebel fighters based in the Nuba mountains in June 2011.
According to the organization, Sudanese planes have dropped nearly 1,200 bombs on civilian targets since April 2012, killing more than 50 people. While the government says its campaign targets fighters, Nuba Reports' tallies indicate that only 100 of the more than 1,000 bombs landed near a military target. Most of the attacks are carried out with Antonovs, old Russian cargo planes loaded with explosive devices.
"The patients wounded by Antonovs usually have the most severe injuries," says Dr. Tom Catena at the Mother of Mercy Hospital, the only hospital in the rebel-controlled areas in South Kordofan. "They have rather large pieces of shrapnel that can tear through the body," he says, adding that most of the casualties from Antonovs are civilians.
"To me it's confusing," Cateba says, "There's no military objective to their bombing. They're bombing a civilian area. There aren't any soldiers anywhere near it."
According to the International Crisis Group, the bombings are part of a government tactic to hit communities in the region suspected of supporting the rebels. More than 700,000 villagers are believed to be affected by the violence, which has made farming impossible. More than 400,000 people are thought to be displaced within rebel areas and another 66,000 refugees have fled to South Sudan.
The international medical aid group Doctors Without Borders reported last week that in addition to the bloodshed, the region has been hit by major food shortages, forcing more than 2,500 residents to flee. Some of the new refugees had walked for five to 10 days to reach safety, the Sudan Tribune notes.
Related
Before You Go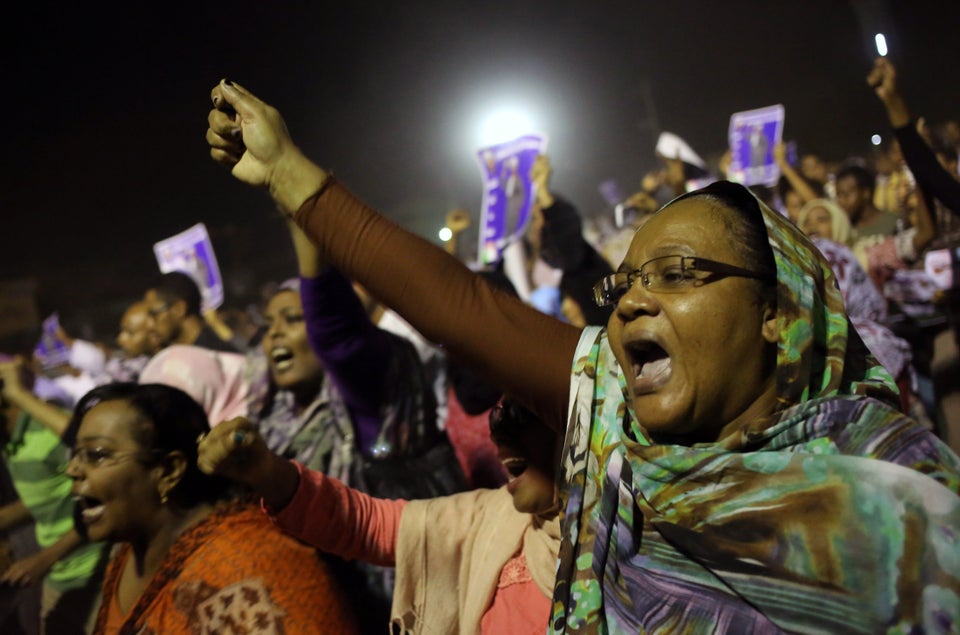 Tensions In Sudan
Popular in the Community