British artist Sue Austin continues to push forward in ways even top experts never thought possible.
Austin, who has been using a wheelchair for nearly two decades due to an extended illness, uses an innovative underwater wheelchair to create stunning visual art. She also hopes to challenge us to rethink the way we see people with disabilities.
With photos, videos and performance art pieces involving her unique underwater wheelchair named "Portal," Austin strives to redefine the way we relate to people in wheelchairs. She works to fight back against negative stigma, including such terms as "limited," "held back" and "immobilized," she said at a TED conference in 2012. She implores people to instead demonstrate the ways in which we can find the value and joy in being different.
But she faced some backlash when she proposed the idea of diving in a wheelchair.
"When we started talking to people about it, engineers were saying it wouldn't work, the wheelchair would go into a spin, it was not designed to go through water -- but I was sure it would," Austin told the BBC in 2012. With the help of dive experts, engineers, academics and funding from places like England's Arts Council, Austin's vision was realized.
Her work was brought to a larger audience when she was chosen as one of the featured artists at the Unlimited Festival, a part of the 2012 Cultural Olympiad in London. The cultural program accompanied the 2012 Summer Olympics and Paralympics.
Since then, Austin and her nonprofit organization Freewheeling, an integrated arts program, have been gaining more attention, which has been one her main goals.
"People's reaction completely changed towards me. It was as if they couldn't see me anymore, as if an invisibility cloak had descended," she said during her TED talk about how people responded when she started using a wheelchair. "As a result, I knew I needed to make my own stories about this experience, new narratives to reclaim my identity."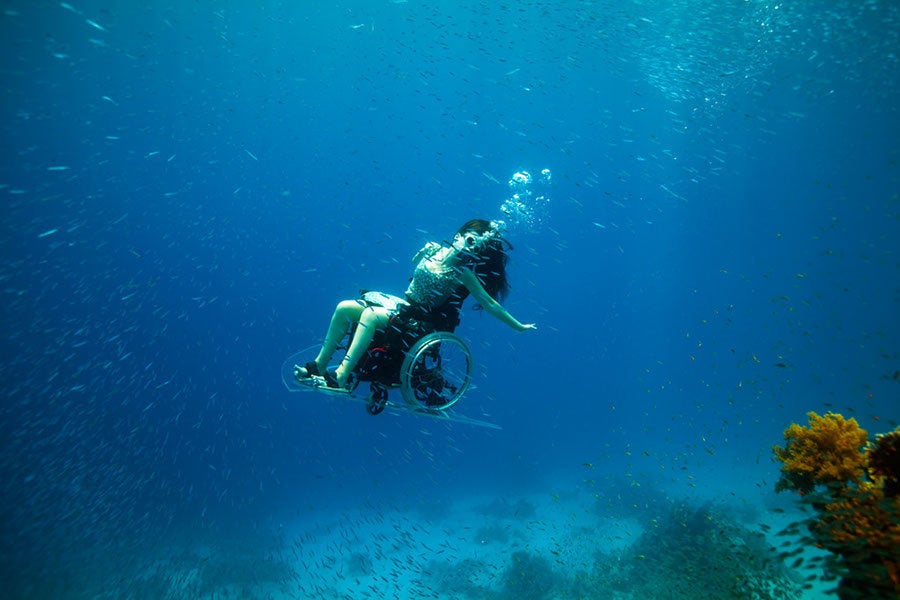 Sue Austin / Norman Lomax / wearefreewheeling.org.uk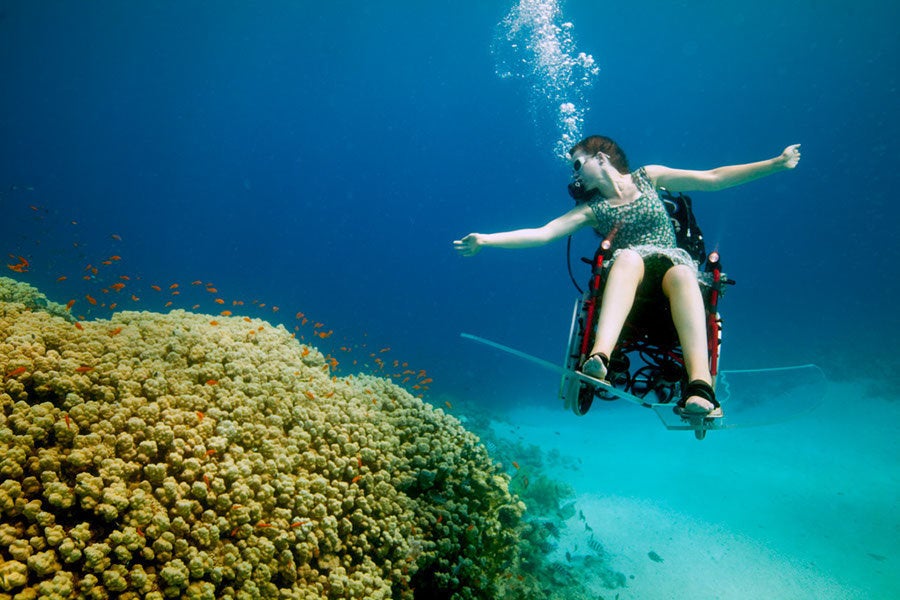 Sue Austin / Norman Lomax / wearefreewheeling.org.uk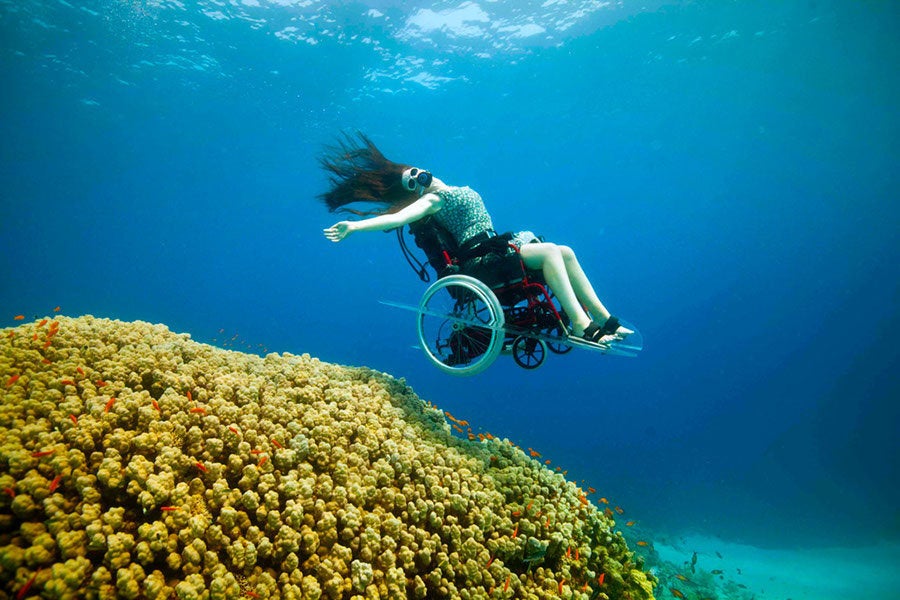 Sue Austin / Norman Lomax / wearefreewheeling.org.uk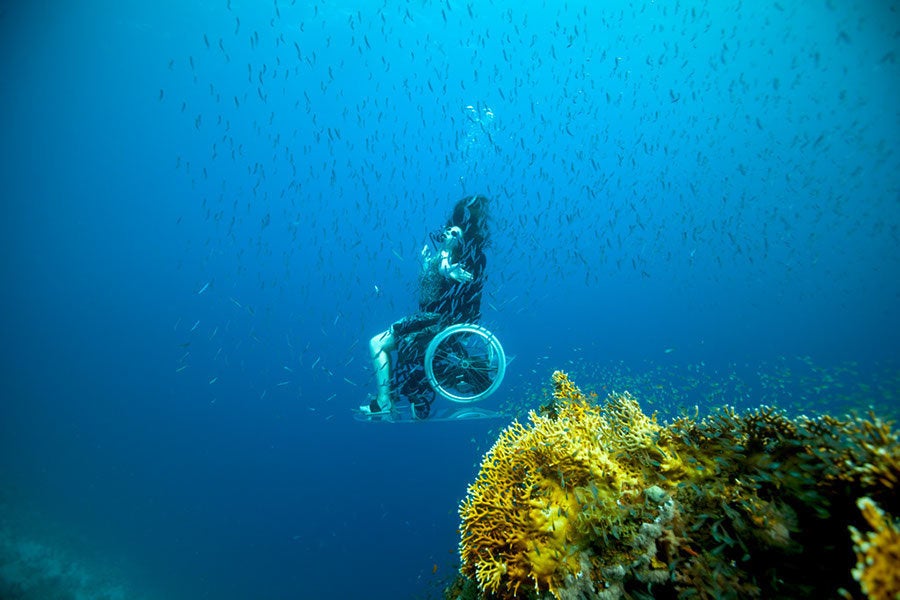 Sue Austin / Norman Lomax / wearefreewheeling.org.uk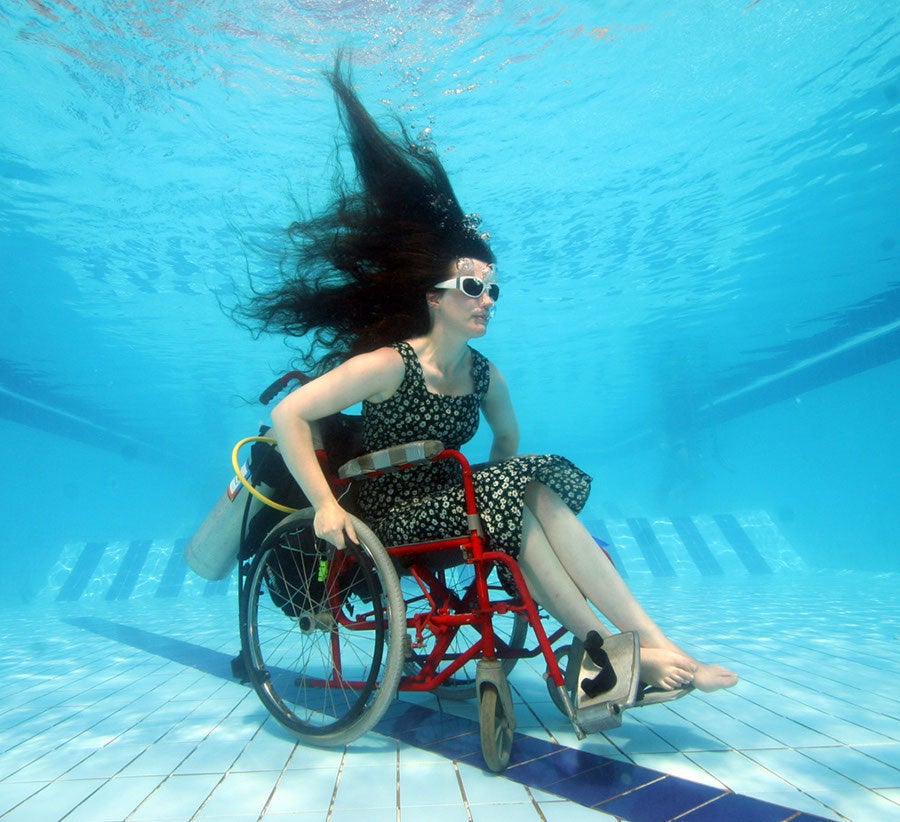 Sue Austin / wearefreewheeling.org.uk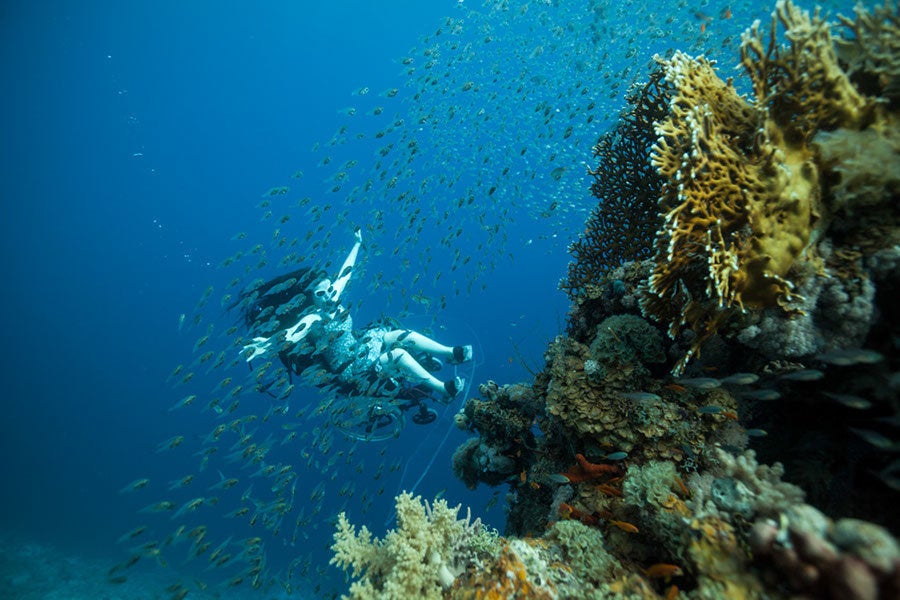 Norman Lomax / wearefreewheeling.org.uk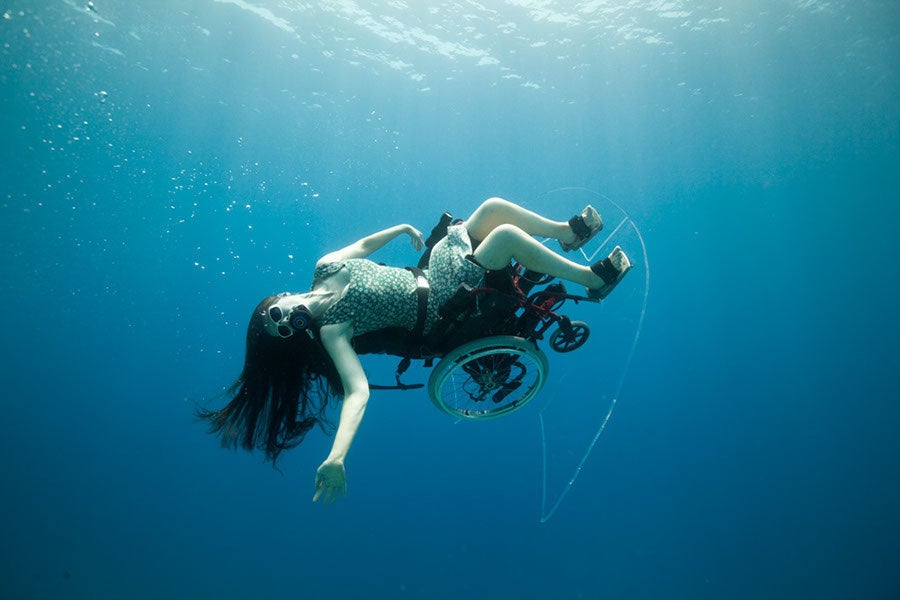 Norman Lomax / wearefreewheeling.org.uk
Related