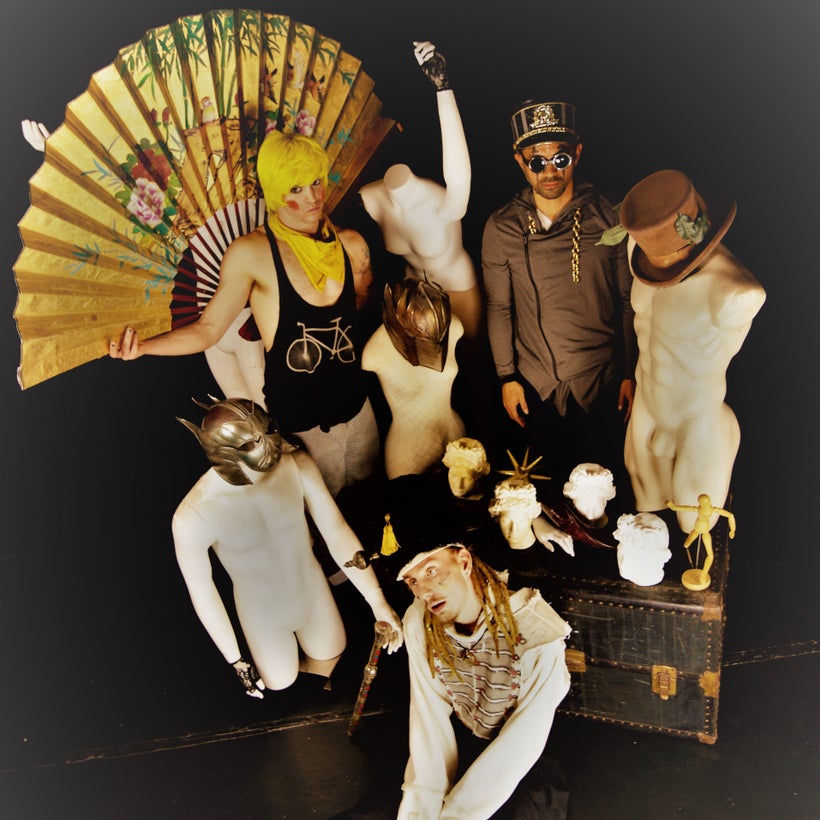 Emerging from the Los Angeles indie music scene is power trio Suez, an eclectic mix of like-minded yet very diverse musicians. The band was born from the multifaceted mind of singer-songwriter Jareb Liewer who is guitarist and vocalist of the band. Playing the bass is psychedelic astronaut Forrest Moon and on the drums is multi-instrumentalist, artist and designer Carlos Militante. Donning a short yellow wig and rosy cheeks, Liewer plays a personality on stage that is not just a character but an alter-ego he created when he was nine years old. Her name is Sue Zee Horizon and she has grown up alongside Liewer since childhood. The more Suez progresses, the more Sue Zee emerges. Together, this kaleidoscopic crew explores various genres that are both timeless and progressive.
Each band member is inspired by a myriad of genre defying artists such as the glittering spectacle of David Bowie, the psychedelic theatrics of Of Montreal, the funky rolling bass lines of Parliament and the sensual blues of Eric Clapton. Liewer is a gifted dancer and singer whose penetrating voice resonates deep within your core, vibrating your innards and tickling your sacral chakra. He made it to the top 40 on American Idol in 2010 only to realize that he could never conform to the reality talent show archetype.
Liewer's stage presence is a mixture of vaudevillian humor and evocative performance art as his music carries you through a whirlwind of emotions. As the primary lyricist, Liewer writes songs that are candid, openly sharing his experiences and vulnerabilities. "The lyrics are confessional," he says. "Tinged with the pain of loss and the weary understanding of a full and dysfunctional life well lived."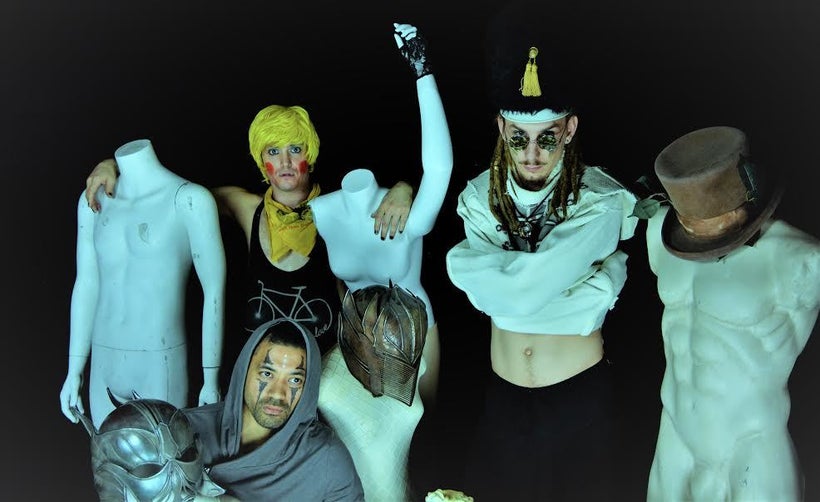 After moving to Los Angeles from Chicago at the age of 16, Forrest Moon enrolled in the Ramon C. Cortines School of Visual and Performing Arts, a high school located in downtown Los Angeles. After graduating with a mind full of music theory and classically trained fingers, he seamlessly transitioned into the Los Angeles music scene. Forrest currently plays in two other bands called Kid Culver and Coresh, the latter in which he writes original music for. His trippy style and hip-swaying bass solos make a perfect fit for Suez.
Militante, the newest addition to the trio, is a New Jersey born artist who moved to Los Angeles in the summer of 2015 and has always felt an equal pull in the directions of both art and music. After meeting Liewer on a chairlift at Five Points Gathering, a series of events involving band members leaving Suez led to Militante sitting in the drummer's stool. Skilled in painting, sketching, graphic design, guitar, drums, looping, bass and even banjo, he is a creative mind whose many facets all sparkle equally as bright. Originally coming on as a temporary drummer, a musical chemistry quickly sparked and now he is an indispensable member of the merry Suez family.
With one recorded album titled Red Flag out and a new one in the works, Suez is carving their way through the music world with the hopes of appearing on festival lineups and playing more shows throughout Southern California and beyond. The band's most recent show at the Angel City Brewery in downtown Los Angeles solidified them as a unit. It seems that they have finally achieved that alchemical magic that occurs when three very different individuals align their frequencies.
REAL LIFE. REAL NEWS. REAL VOICES.
Help us tell more of the stories that matter from voices that too often remain unheard.
This post was published on the now-closed HuffPost Contributor platform. Contributors control their own work and posted freely to our site. If you need to flag this entry as abusive,
send us an email
.