Designing your dream day at a price you can afford is one of the hardest aspects of the wedding-planning process. As helpful and inspirational as social media is for brides, it can also be our worst nightmare in terms of budget.
As a wedding planner, I see this all the time. A client might not realize that the inspirational wedding vision she is building on her Pinterest board would cost her close to $300K when she is working with a $45K budget. It's raised the bar of creativity — there is no doubt about that — creating more pressure that your wedding will stand apart from the rest. Sure, there are a number of wedding DIY blogs and step-by-step guides to try, but there are also a lot of over-the-top wedding trends coming at you from all angles.
Reality television and the overload of celebrity wedding coverage have also contributed to larger-than-life expectations for the average bride. As much as I enjoyed watching the elaborate nuptials of Kim Kardashian and The Bachelorette unfold, unlike the average bride, I also know how much these types of productions cost since I work in the bridal industry.
One of my favorite tasks is determining a couple's vision, helping them decide which aspects of their dream wedding they simply can't live without, and then figuring out how to make everything fit within their financial means. Here are a few common obstacles that I run into with my clients: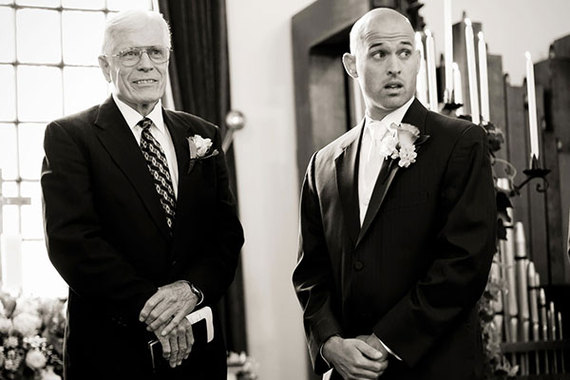 Photo Credit: Chesley Summar Photography
1. Overspending in one area means you'll likely have to cut something else.
Although this tip may sound obvious, it's one of the biggest shuffles that wedding planners work with on a daily basis. If you can only afford a cake, but you would like to add cupcakes as well, then your entire budget will most likely go over. Make sure that you stay on top of how much you've allocated for each element of your big day and know that there might be some areas where you'll have to compromise.
2. Be aware that a significant percentage of your budget may go towards logistical items instead of pretty details.
Almost every client is amazed at the cost of a portable restroom or kitchen tent. However, your celebration cannot properly function without them if you're throwing an outdoor wedding. At the end of the day, these types of "support" items will outweigh your need for personalized table runners. For an event to be successful, you need to provide basic guest comforts that sometimes aren't the most glamorous or fun!
3. Peony-engulfed weddings are a popular request, but they require major bucks.
Besides the fact that peonies aren't available year-round, they are also one of the most expensive flowers. I suggest getting a bridal bouquet that consists of all peonies and then getting creative by choosing a lower-cost bloom for your bridesmaids. Choose less expensive (but still beautiful) flowers that are unique to the season you wed in for your centerpieces. Décor details such as coupe cups full of ripe fruit are a low-cost way to add more depth to your arrangements.
4. Don't let your Pinterest board get the best of your creativity.
Are you guilty of having tunnel vision? Brides who get stuck on recreating a pin directly from Pinterest are limiting the individuality of their wedding, as well as their vendor team. We are here not just to create an event based around ideas you love, but to also help you design something that is unique to you as a couple. It's easy to get wrapped up in images of confetti-filled grand entrances and photo booth backdrops but the truth is that certain DIY projects may cost more for you to make than to bring in a professional. Going overboard runs the risk of overwhelming guests and cheapening the overall experience. Limit yourself to just a few meaningful, cohesive details.
5. Don't get so stuck on one idea that you start forgetting about the overall picture.
For example, let's say you want to have sequin linens for all of your tables but the price is way too high. So instead, your planner suggests using a basic cotton linen for your guest tables and reserving the specialty tablecloths for your head table, dessert table and cake table. Before you shut it down, thinking there is no way that your reception could look the same, keep in mind that it's important to trust your vendors in the event of design changes like this one. They are meant to cut down on costs while still maintaining your ideal look.
I believe that a wedding can be beautiful at any budget as long as you are strategic about where you spend your money. No one will ever realize which parts of your wedding have been scaled-down unless you tell them. All the others will just be there to find the beauty in the details and unique touches you made your own. If you can use the overload of inspiration we have with a grain of salt, I promise you that your wedding will still exceed your expectations.
Tell us: What was your biggest wedding sticker shock?
More from Bridal Guide:
By Davia Lee for Bridal Guide