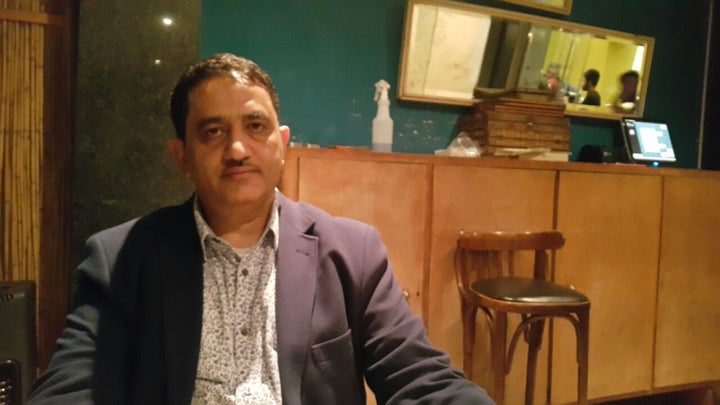 January 16 2017: Scared of the truth? Just ban it. Bahrain's response to the coverage by independent newspaper Al Wasat of three executions at the weekend is to prevent the media outlet from running online news.
The Ministry for Information announced today the issuance of "an edict suspending Al Wasat newspaper online edition immediately and until further notice".
Set up 15 years ago, it's the country's only independent newspaper, and doesn't depend financially on the government. Although it has to operate within tight restrictions on media imposed by the authorities, it is known for its independent reporting under dangerous conditions.
Bahrain's problem with Al Wasat is that it's seen as a reliable source of information for Bahrainis and international observers. Its coverage of the executions and the widespread protests they provoked seems to have shaken the government into taking the drastic step of banning its online reporting, claiming its coverage is "jeopardizing national unity and disrupting public peace".
Al Wasat has been briefly banned before, once in 2011 and again in 2015. Al Jamri was prosecuted and suspended for three months in 2011, and one of the paper's founders, Karim Fakhrawi, was tortured to death in custody that year.
Today's move is the latest attempt by Bahrain to prevent critical coverage of what's happening in the country. Local journalists have been targeted for some time.
Leading international journalists are routinely shut out of the country. Just ask Nick Kristof. The New York Times Pulitzer prizewinner has been effectively banned from the tiny Gulf state after reporting from Bahrain a truth the repressive monarchy didn't like.
Bahrain's political crisis is intensifying. We're just weeks away from the sixth anniversary of the outbreak of widespread protests for reform that began on 14 February 2011 - traditionally a time of heightened tension - and the execution of the three men on Sunday by firing squad has sparked a new round of unrest. The men were convicted of bomb attacks in 2014 the killed three policemen, but there is widespread distrust of the verdicts against them, not least because Bahrain's criminal justice system has long record of fabricated evidence and tortured confessions.
The country is seeing its largest protests for many months and today the government reported a city hall was set on fire. Police are using tear gas and birdshot against protesters, some of whom are armed with petrol bombs.
Responding by shutting off the online reporting of a respected news outlet (the print edition has yet to be closed down) is likely to further fuel rumor and anger. The last thing Bahrain needs at such a sensitive time is to allow Fake News to dominate.
Banning Al Wasat online smells like a panic move from the authorities, effectively sending a message to its public saying: Not only can we do what we want, we won't let you read about it.
UPDATE: ON JANUARY 19 BAHRAINI AUTHORITIES ANNOUNCED THE LIFTING OF THE ONLINE BAN ON AL WASAT
Related
Popular in the Community