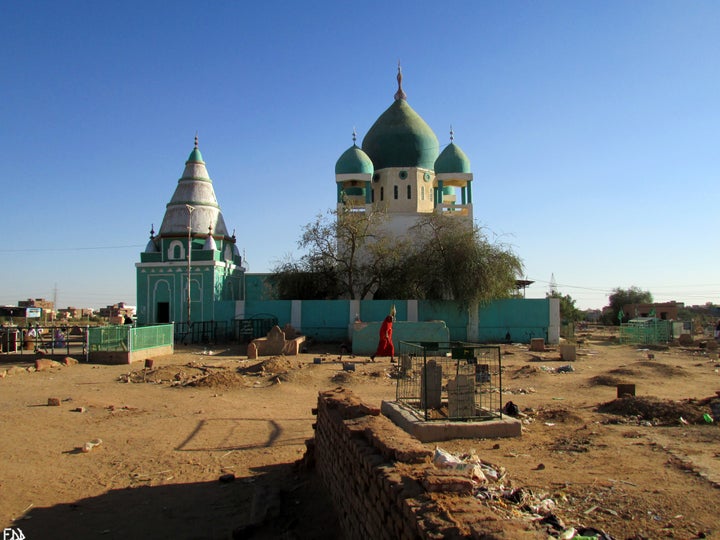 "Anyone know where I can find some Sufis around here?" I asked our Sudanese workmen, while we were uncovering an ancient temple from the sands of the Sahara. As an Egyptologist who had worked for seven seasons at the Great Pyramids of Giza, I had transferred my trowel from Egypt to Meroe in Sudan.
"You already have -- because we're all Sufi!" the foreman replied, setting down his bucket before showing me how to whirl like a dervish in the Sudanese style. As Abdul Hafiz and I began twirling side-by-side, like a pair of dustdevils drifting through the desert, I realized that my journey to congregate with Sufis in Sudan had ended before it had even begun.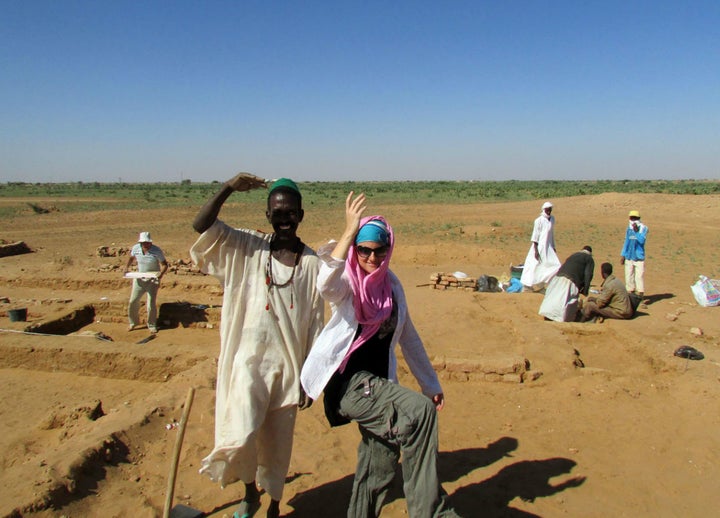 Wherever I wander, I look for the peacemakers — who strive, despite hardship and even war, to live with an open heart. While most people associate Sudan with radical Islam, terrorism, and war, Sufism has long been one of the main expressions of Islamic devotion in Sudan.
"Which Sufi Order do you all follow?" I asked our Sufi workmen, after I caught my breath, and regained my balance in the shifting sands.
"We are Qadiri -- from the Sufi Order of Sheikh Abdul-Qadir al-Gilani," Abdul Hafiz responded.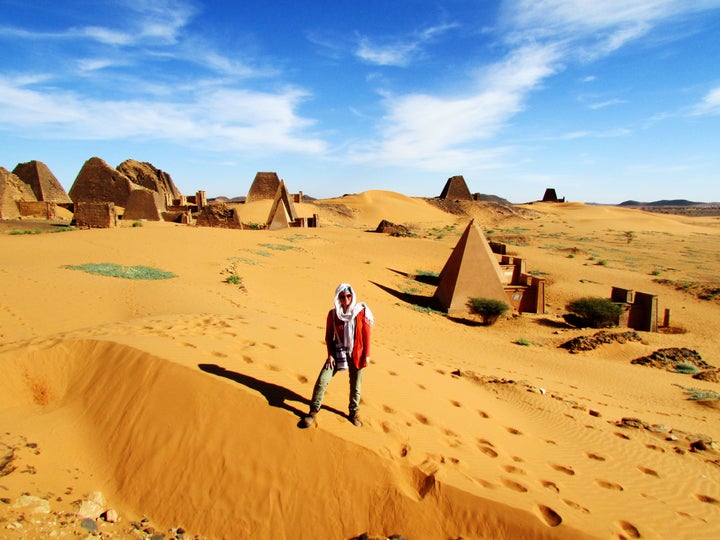 Gazing together at the Royal Pyramids of Meroe in the distance, we marveled at the coincidence — before arriving in Sudan, I had made plans to visit the Baghdad shrine of al-Gilani, a 12th century Sufi sheikh beloved by Sufis around the world. Like many countries on the African continent, Sudan harbors countless Sufi Orders from around the region. Jihadists aren't the only ones with transnational links.
"To see our Sufi meditation ceremony, come to my house at 4 pm this Friday," Abdul Hafiz said, placing his green tattered skullcap on my head and his prayer beads around my neck for a picture.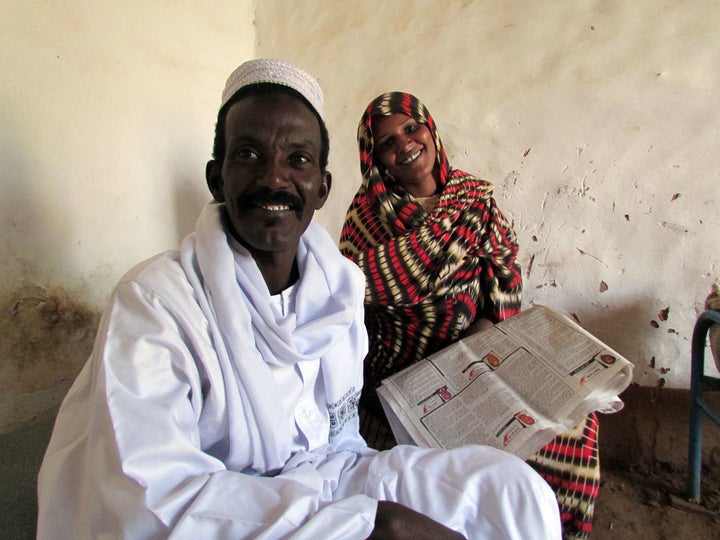 When I arrived at his house that Friday, I found that Abdul Hafiz and the workmen had replaced their torn t-shirts and threadbare pants with crisp white robes and matching white pointed skullcaps. Though friends had worried I might be kidnapped in Sudan, being escorted onto a mini-bus filled with Sufis for a mystical journey through the Sahara wasn't exactly what they had envisioned.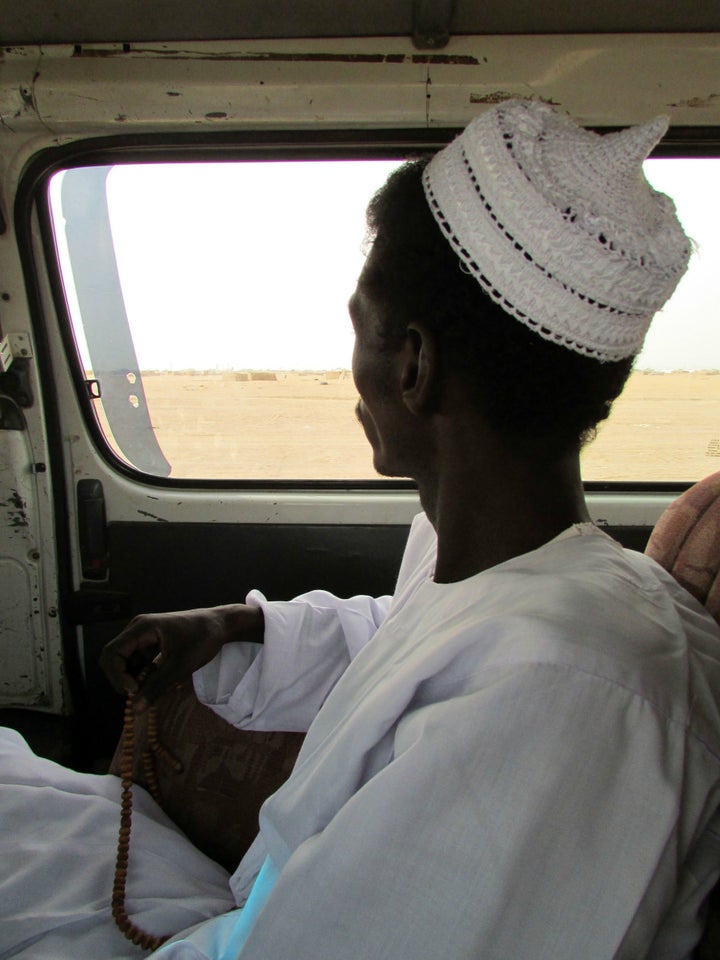 As our spirited caravan cruised through the desert, past bleached camels grazing under a scarlet sun, we didn't complain about the current locust plague or catalogue the secrets the sand had spilled that day — skeleton of a child, sandstone statue of a lion, column base inscribed with the Nile god Hapy. Instead of praising the ancients, we were busy lauding a more modern African treasure: the exemplary life of Nelson Mandela, who had died just a few days before.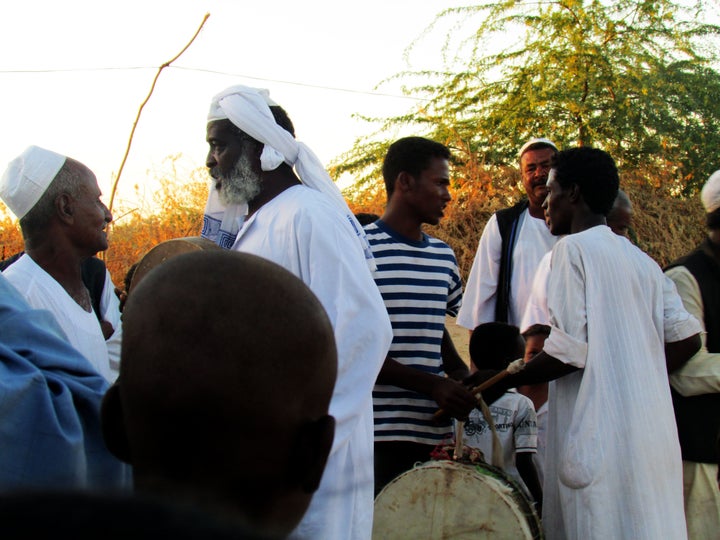 When we arrived at the Sufi lodge, the Sheikh walked to the side of the van to shake my hand and invite me to join their ecstatic Sufi celebration. High on life and intoxicated with divine love, the Sufi workmen brought out African drums to sing Sufi songs about the mystic path under a full moon. Watching their dreads and prayer beads rise as they whirled, I drifted into the dance and felt the identities and borders dividing us fall quickly away.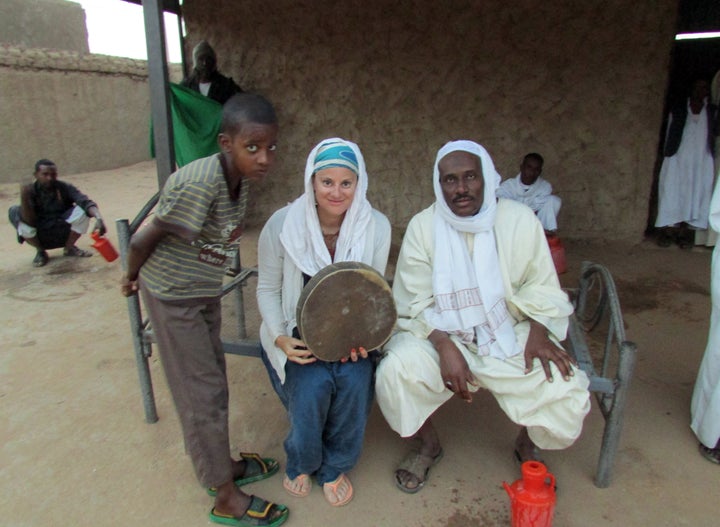 When it was time for our caravan to turn around, the Sufis called various Sufi sheikhs to meet us alongside the highway as we cruised home. As we trick-or-treated from one loving sheikh to the next along the road, receiving blessings and Sufi gifts, I thought of the words of Mandela: "People must learn to hate, and if they can learn to hate, they can be taught to love, for love comes more naturally to the human heart than its opposite."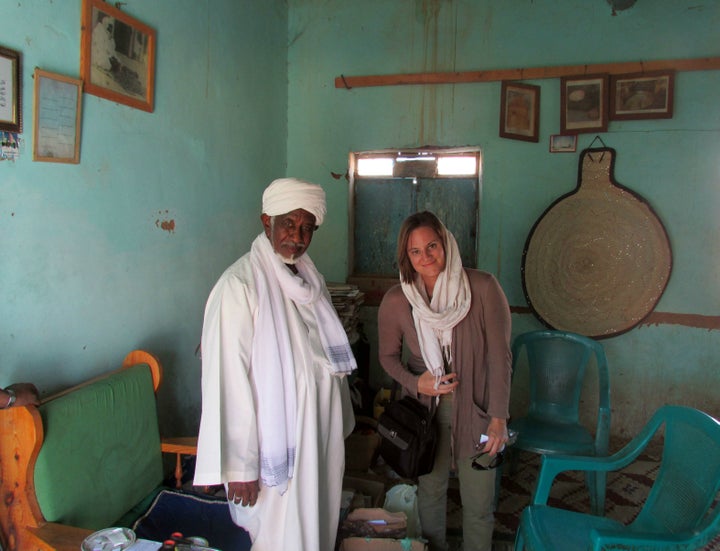 On my last evening in Sudan, after I arrived in Khartoum to finish my research on Malcolm X's time in Sudan and fly home to Lebanon, I remembered the instructions a female Sufi teacher in Beirut had given me before I left Beirut: "Before you leave Sudan, you must find the Tijani Sufis and give them our love and regards."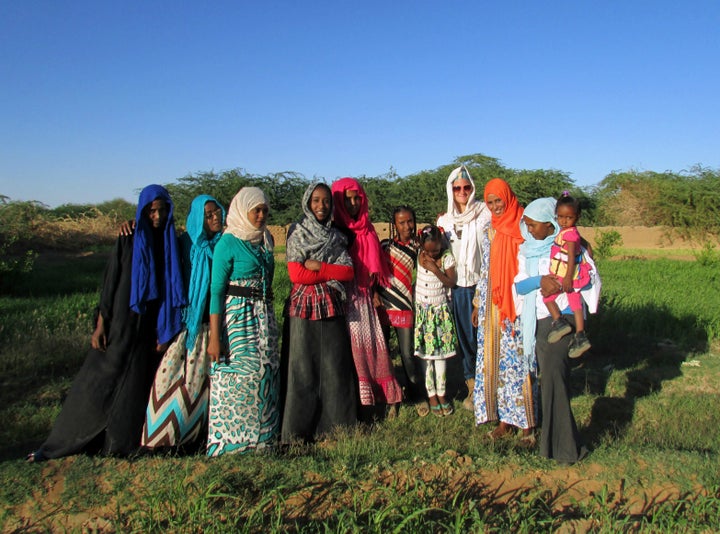 With only a few hours left before sunset, I hopped in a cab in Khartoum to find members of one of the largest Sufi Orders in Sudan, named after Sheikh Ahmed al Tijani — whose majestic tomb in Fez I had visited with my mom for her birthday retreat to the Middle East.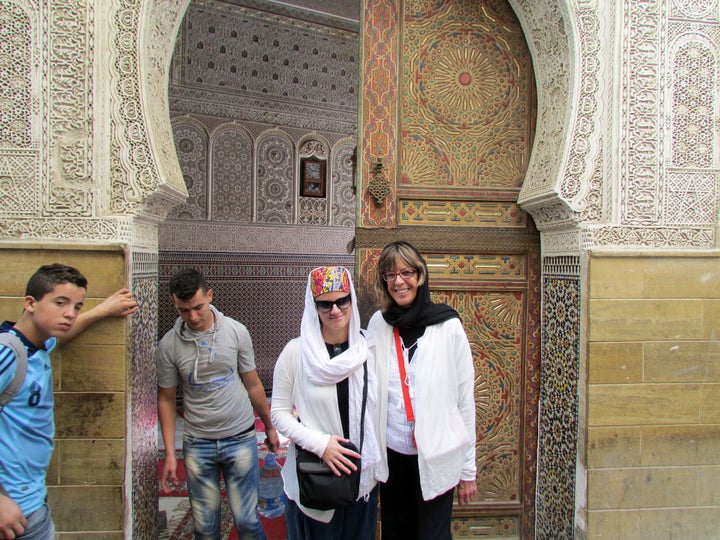 After inquiring at several Sufi shrines scattered around Khartoum, the taxi driver and I found our way to an unmarked yellow Sufi lodge — where an elderly Tijani sheikh was resting in quiet contemplation on a welcoming green carpet with his back against a pillar.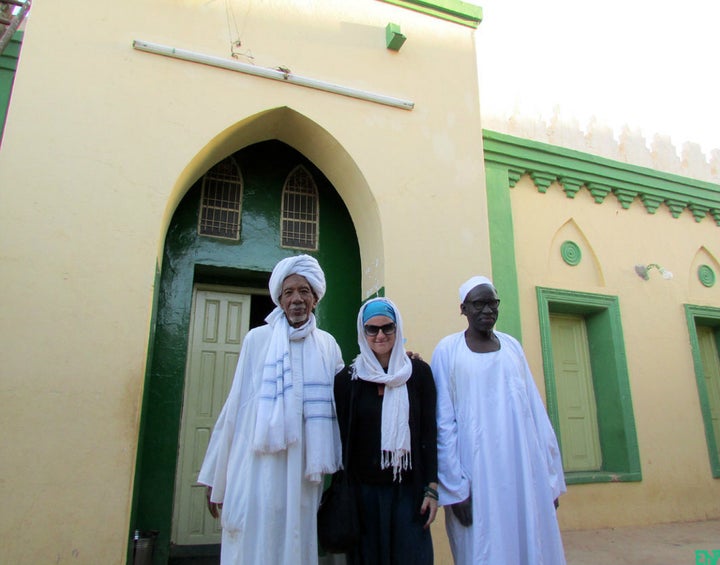 "Peace be upon you! The Tijanis in Lebanon asked me to send their love," I said in Arabic to the smiling sheikh, who pulled me close in a protective and caring embrace.
"Tell me -- do they have Tijanis in America too?" he asked, rising with the help of his cane.
"Oh yes — right near my home in Harlem," I replied. Harlem, where I used to whirl on my roof.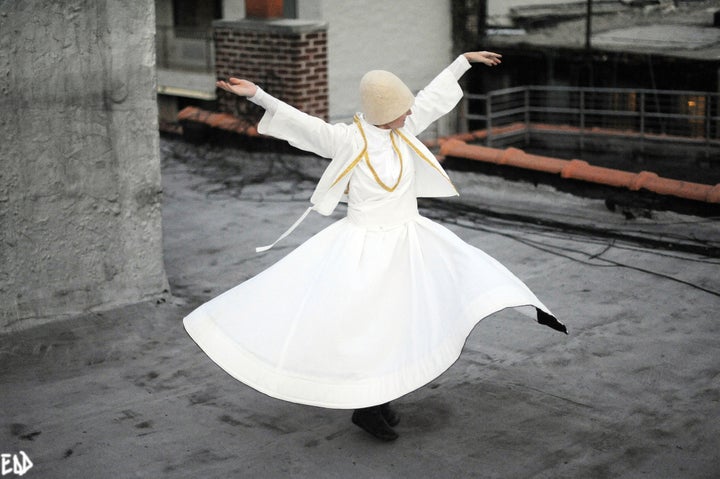 "That's good," he said, walking with me arm-in-arm through a labyrinthine series of rooms to a hidden library, where I marveled at the mystic masterpieces the Tijanis had assembled in the historic heart of Khartoum.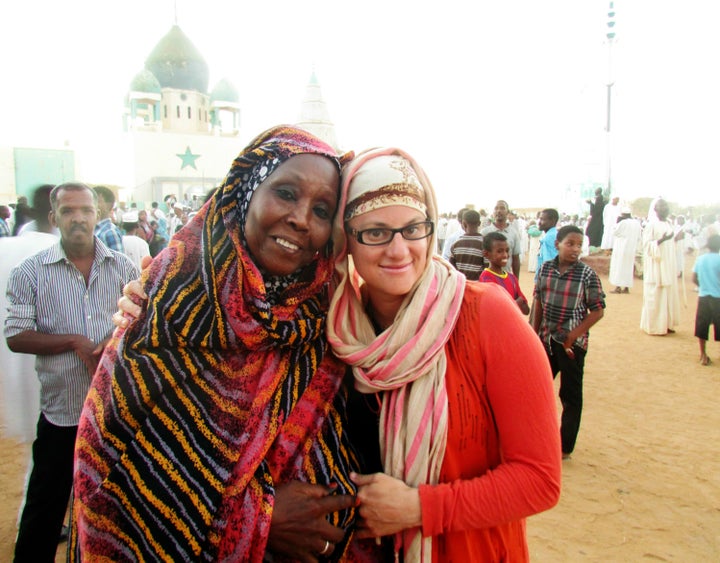 When I returned to the hotel later that night, the television in the lobby was showing that the body count from ethnic violence in South Sudan between the Dinka and Nuer had hit the hundreds. Journalist and archaeologist friends were debating how a civil war in the south might affect Sudan. It was time to leave the shrines behind and go home.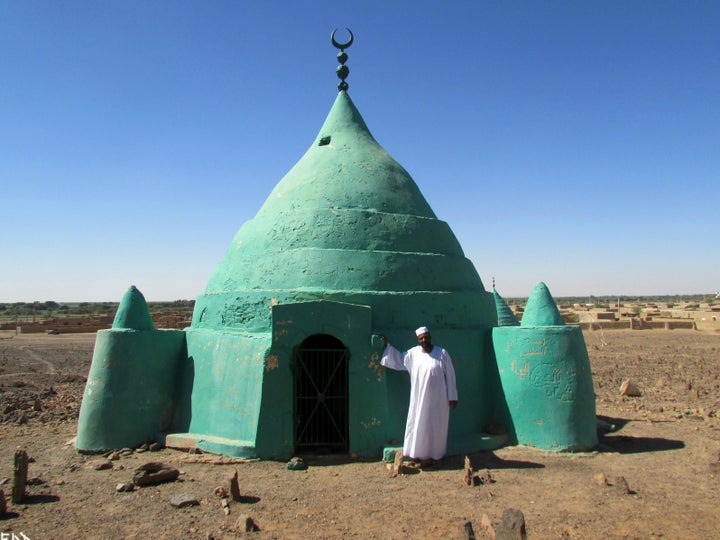 When I returned to Beirut, a deadly bomb exploded one mile from my home, and on my way to meet friends in Istanbul a few weeks later, I got tear-gassed in Taksim Square. Having lived in the Middle East for five years, I am no stranger to the wars, violent currents, and refugees streaming through it, and I have been doing my part to empower the next generation to contribute to a more stable and positive future. But I'm also no stranger to the impressive collection of hospitable and humble hearts scattered around the region — including Sudan.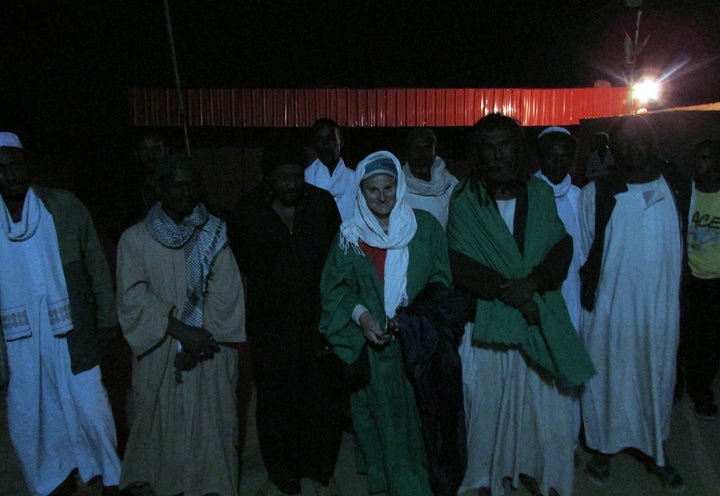 Now, whenever I see stories about visa bans affecting struggling refugees and promising students from Sudan, I think back fondly to my generous Sufi friends in Sudan -- who graciously opened the doors of their homes and hearts to me, and showed me how each simple act of love can turn even the scorched desert earth into fertile ground for celebration and communion to rejoice in our shared existence before we each take our rightful place in the all-embracing earth.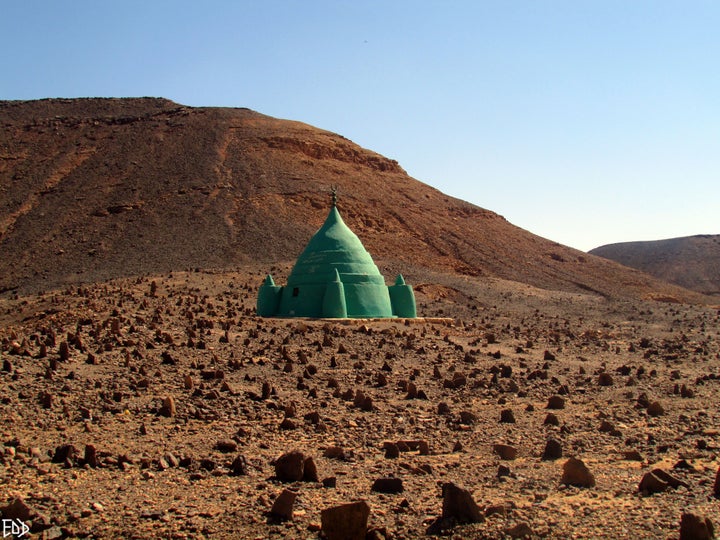 Support HuffPost
The Stakes Have Never Been Higher
Related
Popular in the Community