I've been eating so much sugar lately that all this panicking over the upcoming slew of holidays isn't really bothering me that much. How can I do worse than the bag of M&Ms and popcorn I had for lunch today? I mean, one meal of turkey and sweet potatoes? Please. And I don't even like pie. (I have to count my blessings on that one.)
However, even though I eat terribly at stressful times, like when mourning daylight savings time, I don't want my kids to. No, I have fantasies about them eating kale salads with grilled salmon and thanking me for it. Actually, I have fantasies about them only asking me for ice cream once or twice a day, each, instead of 50.
When Paddy Spence, fellow HBS graduate and CEO of naturally sweetened beverage company, Zevia, reached out about my possibly doing a sugar challenge with my kids, I jumped at the opportunity. Yes! I want them to eat less sugar. How?!!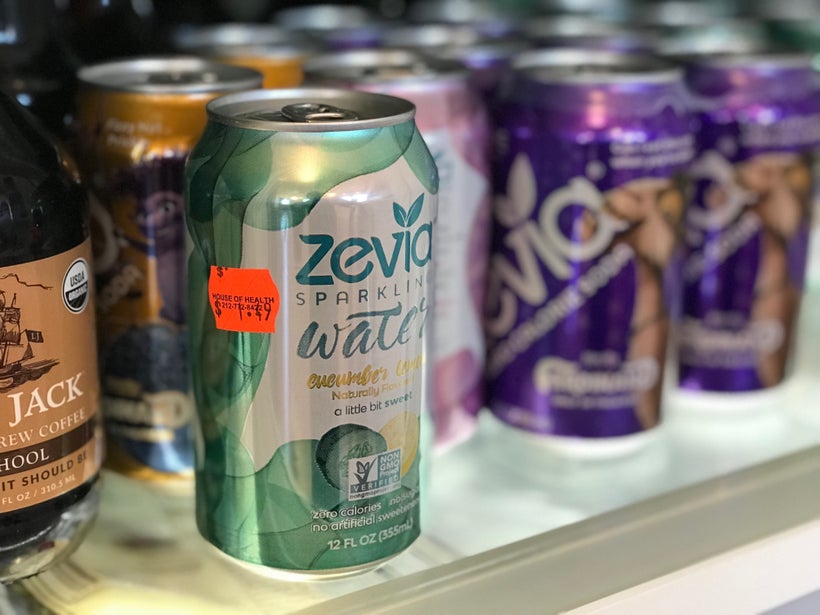 Paddy patiently told me about how he and his wife, who have been monitoring their own sugar intake for 17 years, deal with their family. He admits that his six-year-old and and eight-year-old "have the same emotional connection to sugar that any normal kids have" but because they've grown up in a sugar-conscious household, they need less sugar to be satisfied. I had a mental flashback to my son pouring half a bottle of maple syrup into a bowl just to dip his sausages. (I know, I know. But at least they were organic chicken sausages.)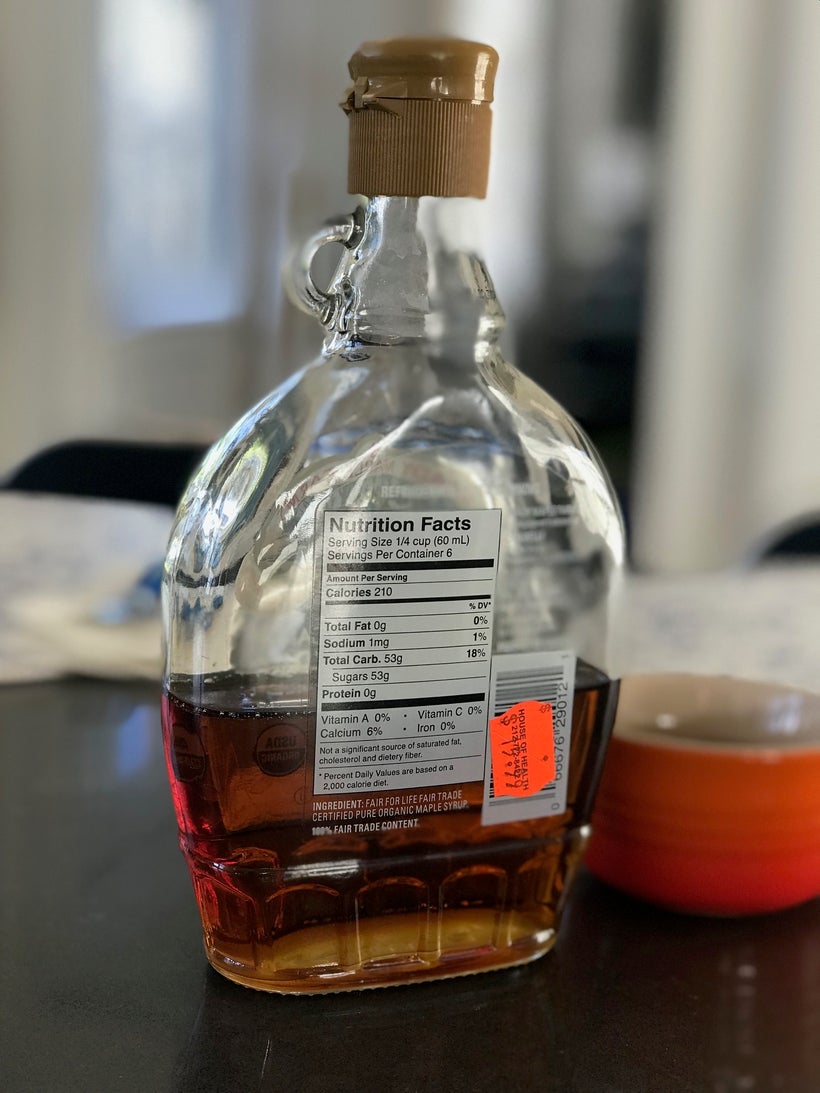 Paddy uses a sugar budget for his kids and lets them play sugar detective.
"They're all over labels," Paddy admits.
Paddy never wanted to be a dad who always says no, so he empowers his kids to make their own choices. He gives them 50 grams of sugar per day as a "stretch goal" budget and lets them make their own decisions. For example, his daughter really wanted a lemonade juice box the other day. He had her look at the label: 20 grams of sugar.
"So I asked her if she'd still like that or if she'd rather have two agave lollipops or two applesauce squeezes or a kid-sized ice cream instead," Paddy told me.
Proving his kids are normal, his daughter picked ice cream.
"The budget is a means to an end and doesn't rule our lives," he said. "It's a long-term strategy. Some days you'll go over and some days you'll go under. Tomorrow, just go back to the budget. And if you're going to have a piece of cake, don't have the juice box too."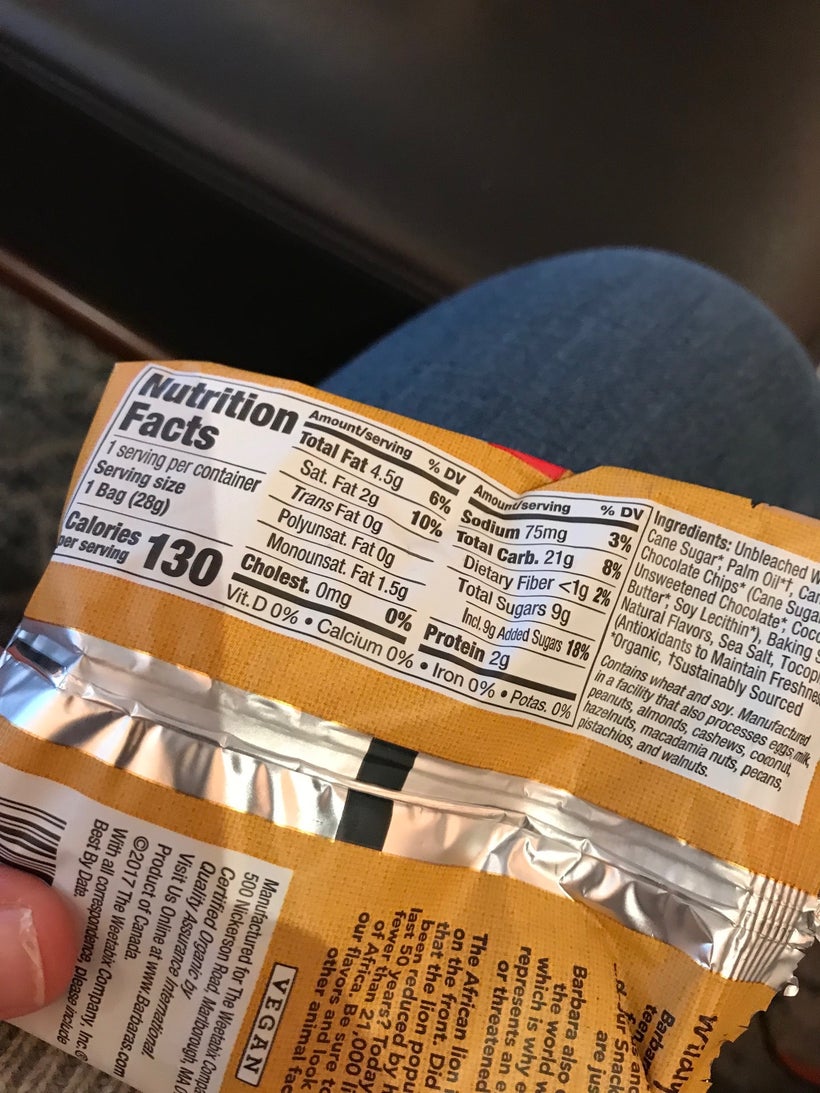 Paddy's main advice is to stay away from beverages with high, hidden sugar content. Most people, if given the choice, would choose food over drinks for sugar. Paddy's company, Zevia, conveniently makes an absolutely delicious line of stevia-sweetened, all-natural soft drinks and flavored waters, which he lets his kids drink for a sweet treat.
I must say, I'm pretty obsessed with the cream soda flavor while the rest of my family goes for grape or ginger ale. (I'm drinking the ginger root beer as I write this.)
"I'm a little worried that my son wants to drink a Zevia now every morning before school," I told Paddy.
"I tell my kids not to have any Zevia before noon and to try to have it as after-school or after-dinner treat," Paddy said.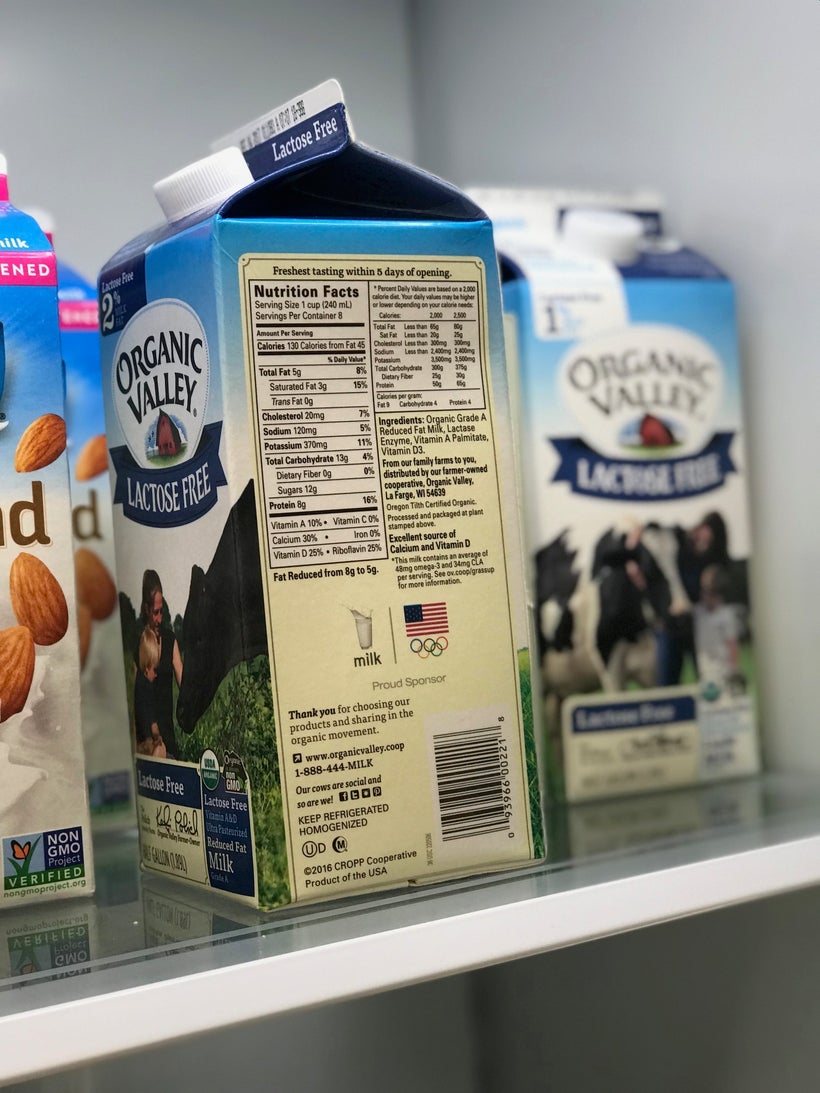 After hearing more about the dangers of sugar and how it contributes to the daily peaks and valleys of energy crashes, how addictive it is and that takes more and more of it to satisfy you the more you use it, that it has been linked to inflammation at the cellular level and is thought to be a contributing factor to many disease states including cancers, I couldn't justify even my own sugar habit.
Could my four kids whip out some magnifying glasses and play sugar detective? I would make it happen!
Last weekend, I tried to get my son and me to stick to 50 grams of sugar. (After about five minutes, I realized getting all four kids, my husband and me to do this simultaneously would take all my forgotten math skills.) We pretty much failed. But we learned a lot in the process. For instance, holy crap, there's a lot of sugar in maple syrup. Even more so, somehow, than in pure sugar itself. Instead of dousing his challah French toast in syrup, I let my son use strawberry jam which had much less sugar. Who knew? I had an unsweetened, all-natural apple sauce and was completely irritated to learn that it had almost 20 grams of sugar. Not having that again. M&Ms, yes. Healthy applesauce, too much sugar. Even the lactose-free, 1% milk I put in my coffee (all three cups) had sugar in it. Life cereal with banana wasn't too high but not great.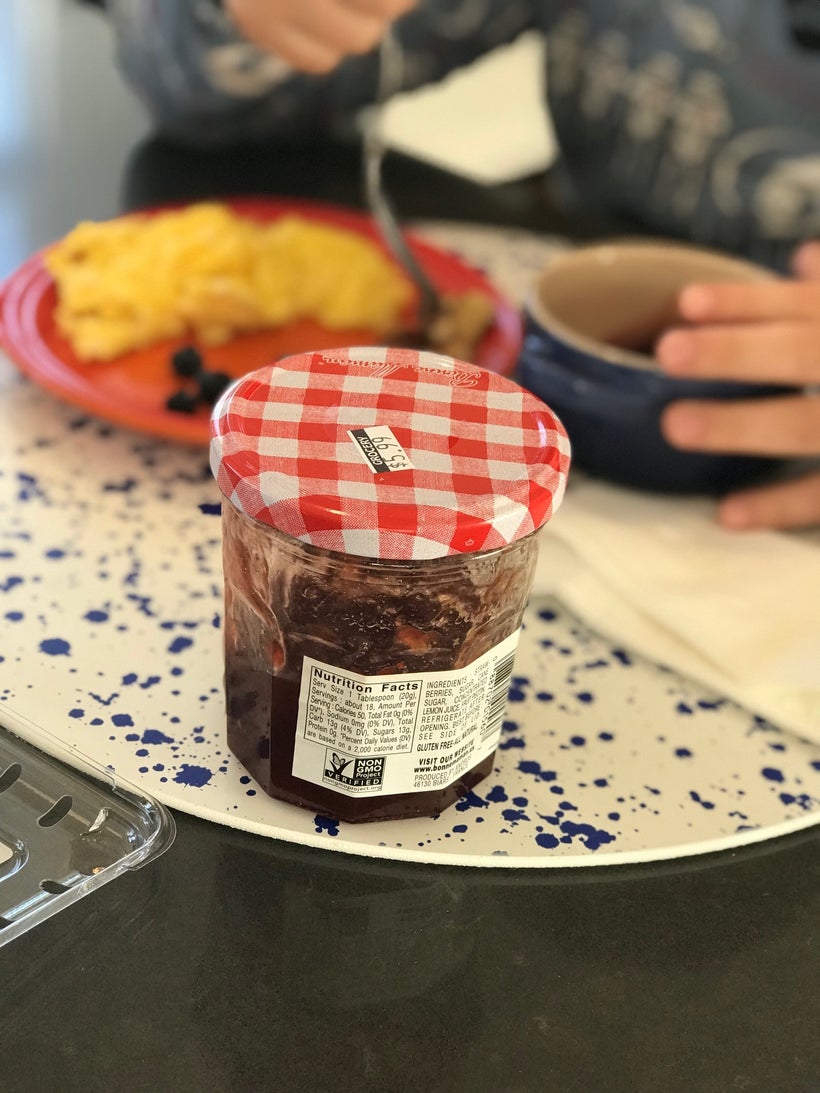 At lunch, we had pizza margherita and chopped veggie salad with some bread dipped in olive oil to celebrate his football victory. Dinner was salmon for me, steak for him, with white rice and broccoli. Could be worse! He used a lot of ketchup, but only had a couple berries for dessert. I did okay until my nightly snack fix, but made the choice to go for the organic chocolate chip animal crackers which had much less sugar than chocolate covered pretzels. (I had those later.) We both sprinkled Zevia drinks throughout the day which really added a nice sweet fix. All in all, not too bad a sugar day.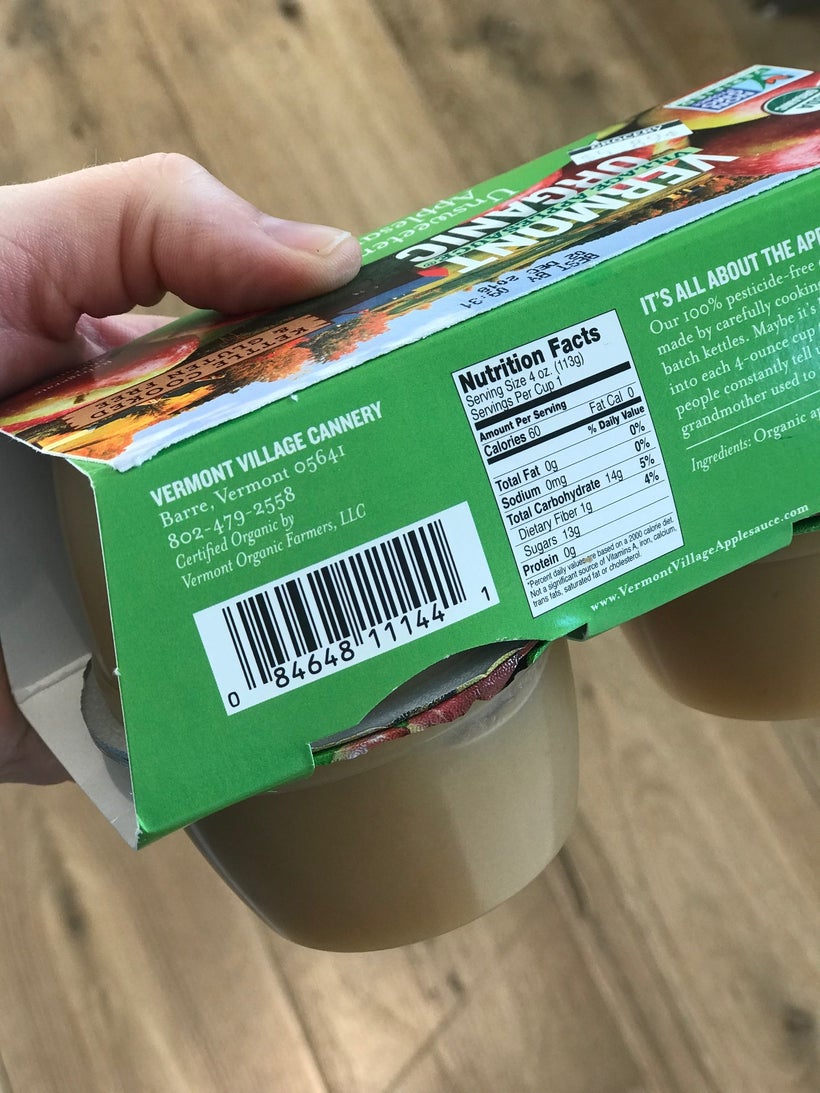 Could I do 50 grams every day? I don't think so. But I'd really like to. I'll try again. And I'd like my kids to continue playing sugar detective and making important trade-offs. This experiment will help them add and teach them a little something more about the nutrition label.
Holiday season, here we come.
Calling all HuffPost superfans!
Sign up for membership to become a founding member and help shape HuffPost's next chapter
This post was published on the now-closed HuffPost Contributor platform. Contributors control their own work and posted freely to our site. If you need to flag this entry as abusive,
send us an email
.