A raunchy new billboard near UCLA has left some students and neighbors feeling offended.
But the company that put it up, ArrangementFinders.com, says it's just trying to help out young (female) students strapped with student loan debt.
The billboard, pictured below, reads, "Hey students, need a summer job? Date a sugar daddy."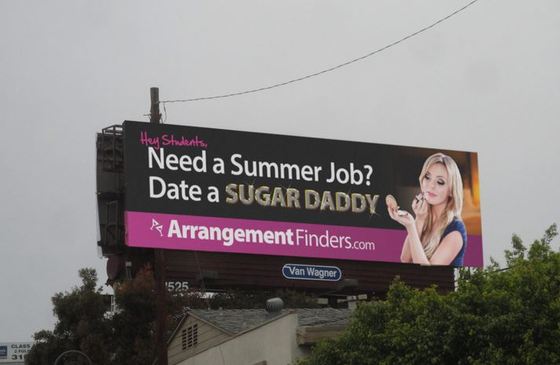 However, students and neighbors told KTLA they disagree and want the billboard removed. "I'm just surprised because it's assuming women can't get a job using their minds. It's kind of degrading," one student said.
Arrangement Finders, owned by the same company that runs the $90-million cheating website, Ashley Madison, specifically targets college students who may have student loans or difficulty kick-starting their career during a struggling economy.
The site, which launched in 2009, says it put the same billboard up in Chicago because it has the most registered users than any other city. But it only took a few days for the billboard to go down, after neighbors complained.
The blonde on UCLA's billboard is ex-adult film star Bree Olsen, who used to date Charlie Sheen. She has a deal to endorse the site and appear in TV spots and other ads, the LA Weekly reports.
LA's no stranger to risque billboards. Last year, CougarLife.com, a site that "pairs women in their prime with younger men," put up a billboard that read, "CougarLife.com … for Mother F*ckers."
Do you think these billboards are part of the beauty of the first amendment? Or, would you rather not have an eight-year-old child ask, "Mommy, what's a sugar daddy?"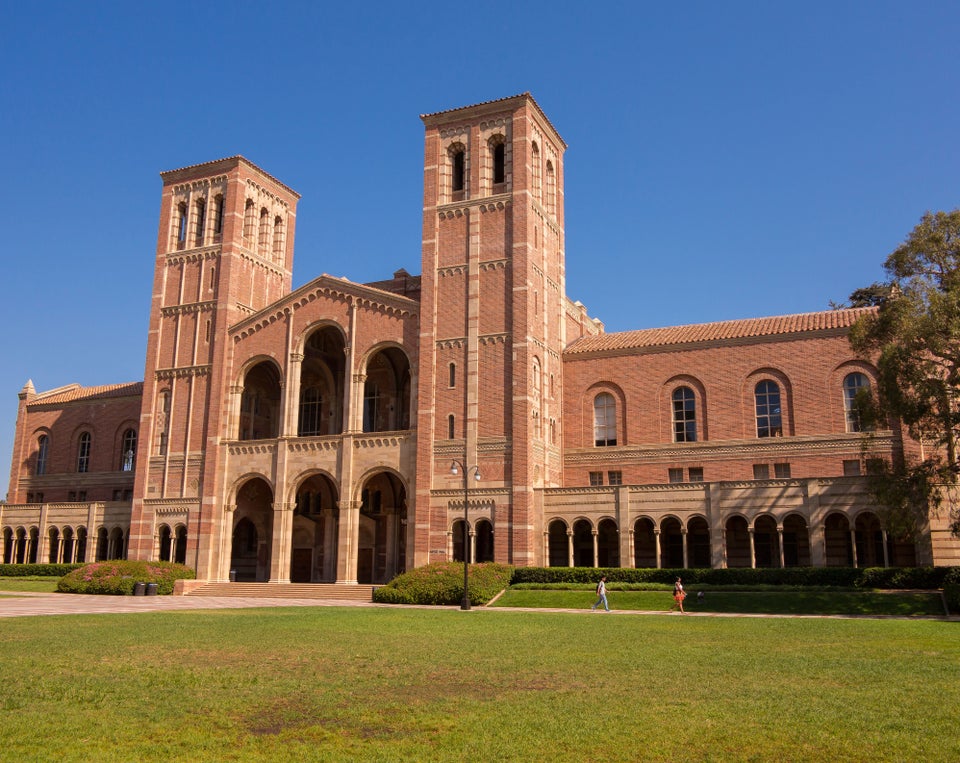 Top 20 Fastest Growing Sugar Baby Colleges of 2012
Popular in the Community