The Sugar Land, Texas police department has detained a 16-year-old high school football player after he reportedly stabbed his father during an argument over attending his varsity team's practice.
According to KHOU 11 News, the Clements High School 11th-grader had aims to quit the football program -- a plan he was trying to keep from his father.
Their confrontation began on the school's campus after the father discovered his son had been missing practice, but didn't escalate until they reached their home. The boy then grabbed a knife, stabbing his father multiple times in the stomach, arms and back, per local police.
The accused's mother overheard sounds of the struggle and called 911.
While his father remains hospitalized in stable condition, the 16-year-old is being held at the Fort Bend County Juvenile Detention Center, reportedly refusing to cooperate with investigators.
"Clearly there are some issues going on in this house, this just isn't a normal situation," Doug Adolph, a spokesman for the Sugar Land Police Department, said. "There's definitely quite a bit of tension [and] a lot of conflict between the boy and his father."
Students at Clements High describe the accused as "actually a good kid," an "awesome student" and "popular." At this time, he's been charged with aggravated assault with a deadly weapon.
School officials did not immediately respond to The Huffington Post's request for comment.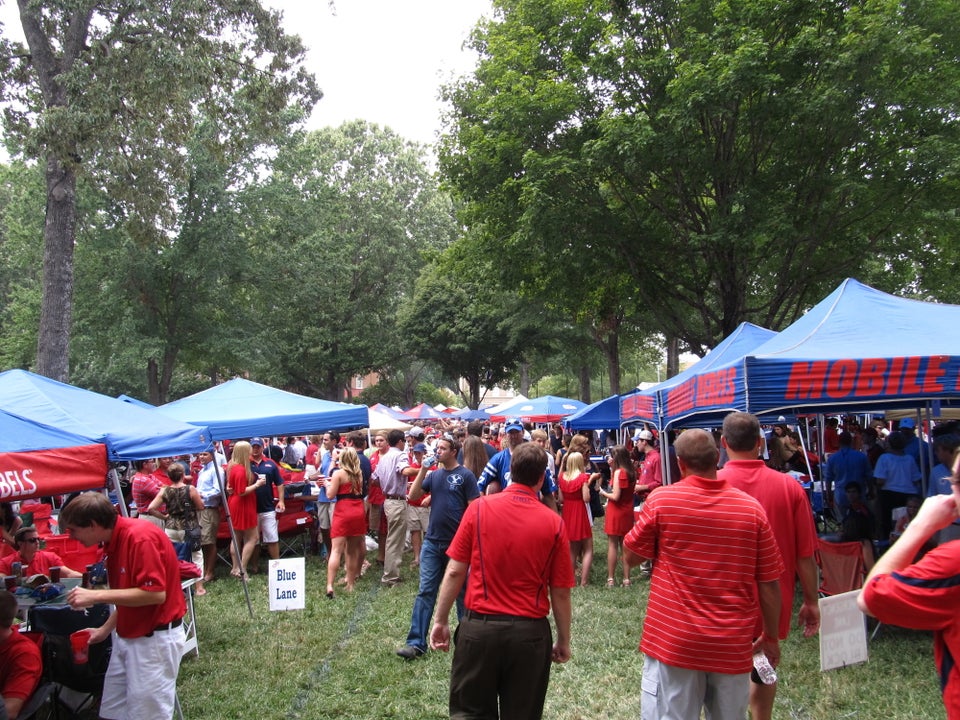 College Football Traditions
Related
Popular in the Community