Rap impresario Suge Knight should have left the jokes to Jimmy Kimmel.
in a 2003 interview on "Jimmy Kimmel Live," Knight made a poor attempt at a joke in which the punchline was rapper and Ruthless Records owner Eazy-E's death from AIDS.
Now, the clip is being revived on the Internet following Friday's release of the film "Straight Outta Compton," which follows founding members of the groundbreaking Los Angeles hip-hop group N.W.A.
Knight's appearance on Kimmel came as the former Death Row Records owner was released from jail for associating with gang members. Kimmel was wearing a bulletproof vest during the interview, which inspired Knight to comment that a gun was a stupid way to kill someone:
"Technology is so high. If you shoot somebody, you go to jail forever. So the kids, you don't want to go to jail forever right? They have a new thing out. They have this stuff they called -- they get blood from somebody with AIDS and they shoot you with it. That's [a] slow death. The Eazy-E thing, you know what I mean?"
Ruthless Records co-founder Jerry Heller wrote in his 2006 memoir that Knight once threatened Eazy-E and his mom with violence if he didn't release Dr. Dre from his contract. No criminal charges came of the alleged threat.
Knight is in jail awaiting trial on a murder charge for running over and killing a man outside a Compton, California, burger stand in late January. Knight has pleaded not guilty.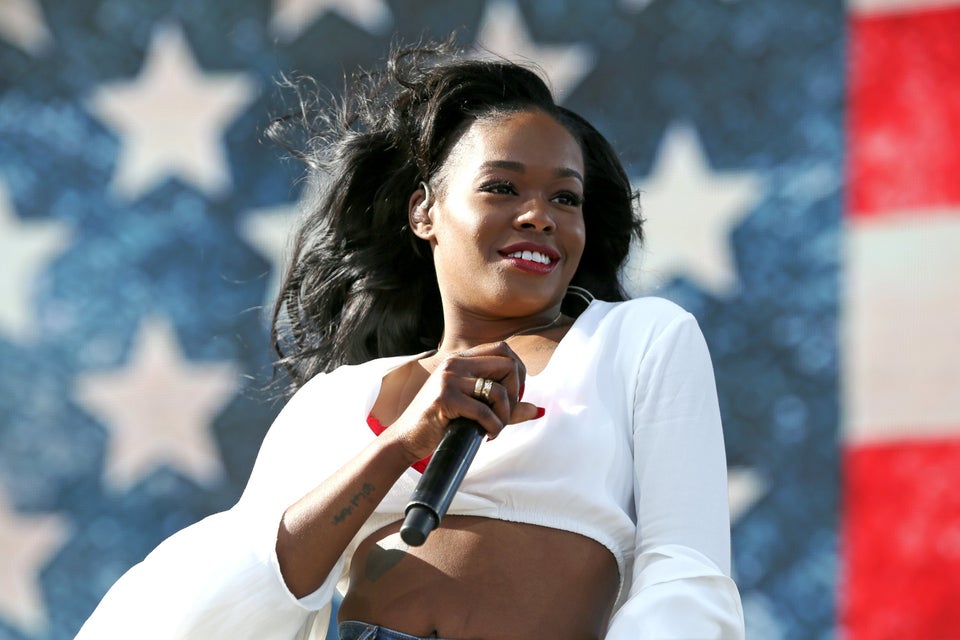 Hip-Hop's Most Iconic Female Rappers
Popular in the Community