The Chattanooga, Tennessee, shooting spree on Thursday that killed four U.S. Marines, allegedly at the hands of a Kuwaiti-born Jordanian, came during the final hours of the Muslim holy month of Ramadan and "puts a tremendous amount of pressure" on American Muslims, a leading imam said.
Suhaib Webb, a Washington D.C.-based imam and founder of the Ella Collins Institute of Islamic and Cultural Studies, said his first thought was mourning the deaths of the four Marines. Second was the impact of the killings on Muslim communities around the country.
"It will probably be that he's done this in the name of some radical Muslim group," Webb said. "And that puts a tremendous amount of pressure on the community."
Ed Reinhold, FBI special agent in charge, said authorities were investigating the killings as an act of domestic terrorism. The man the FBI identified as the killer, Mohammod Youssuf Abdulazeez, 24, was shot to death by police. Authorities said he was born in Kuwait and had American and Jordanian citizenship.
Investigators said they didn't immediately know the killer's motive. President Barack Obama said the shootings appeared to be the work of a lone gunman.
Webb said he has experienced "tremendous support" from most Americans, but there's always the fear that "one lone wolf person" might show up at a mosque to seek revenge.
To address those fears, Webb said he and other imams around the country will offer personal pastoral care to people in their communities in the coming days, and will be "refuting false theological notions" of groups like ISIS and al Qaeda.
Parents and families must be "diligent about the dangers of online processes of radicalization," Webb said. He added that Muslims should not be held responsible for the actions of violent individuals.
"I don't take responsibility for what this man has done," Webb told HuffPost.
Thursday marked the final hours of Ramadan, as Muslims around the world prepared to mark the end of their month of fasting with celebrations for Eid al-Fitr on Friday.
Shortly after the rampage began, someone claiming to support the Islamic State group tweeted support for the shooting, using the hashtag #Chattanooga.
"No official motive has been established, but sadly, I've seen this too many times. While millions are excited to celebrate Eid, groups like ISIS, al-Qāidah and others continue to show that they have no regard for life or traditions, Muslim or not, young or old. We may be upset that our Eid is being ruined, but nothing can match the loss of life, the death of four people."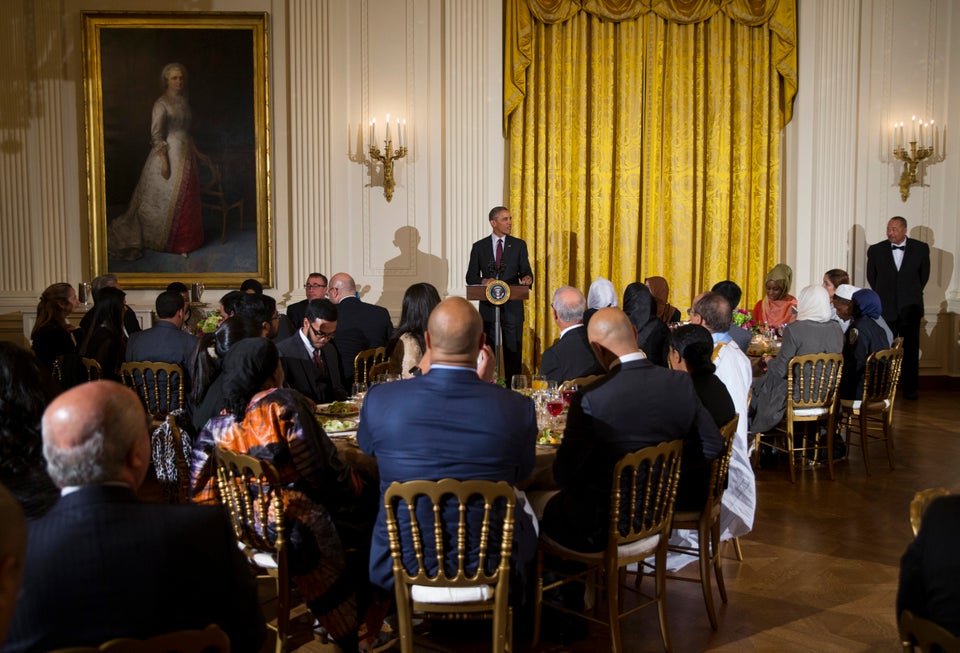 Ramadan Around The World 2015
Related
Popular in the Community