Or, as 22-year-old slam poet Suhaiymah Manzoor-Khan recently argued, Islamophobia has created the necessity of "humanizing" Muslims for those who see it as frightening or foreign. And that, she said, is a problem.
Manzoor-Khan performed her piece, "This Is Not A Humanizing Poem," at a poetry slam competition in June organized by London-based charity Roundhouse.
In it the British-born Pakistani poet warned: "This will not be a 'Muslims are like us' poem."
Manzoor-Khan, who also runs a blog site on the intersections of religion, politics and gender called "The Brown Hijabi," argued that Muslim lives shouldn't be valued only for being relatable or recognizable.
"I refuse to be respectable," she said.
"Instead, love us when we are lazy. Love us when we are poor," she challenged. "Love us high as kites, unemployed, joy riding, time wasting, failing at school, love us filthy. Without the right color passports, without the right sounding English."
Plenty of attempts have been made to otherize Muslims ― from President Donald Trump's "Islam hates us" comment to anti-Sharia marches claiming inherent misogyny in the faith. But efforts to combat Islamophobia, Manzoor-Khan argued, shouldn't be equally myopic.
"If you need me to prove my humanity," she said, "I'm not the one who's not human."
Watch her powerful performance above.
Related
Before You Go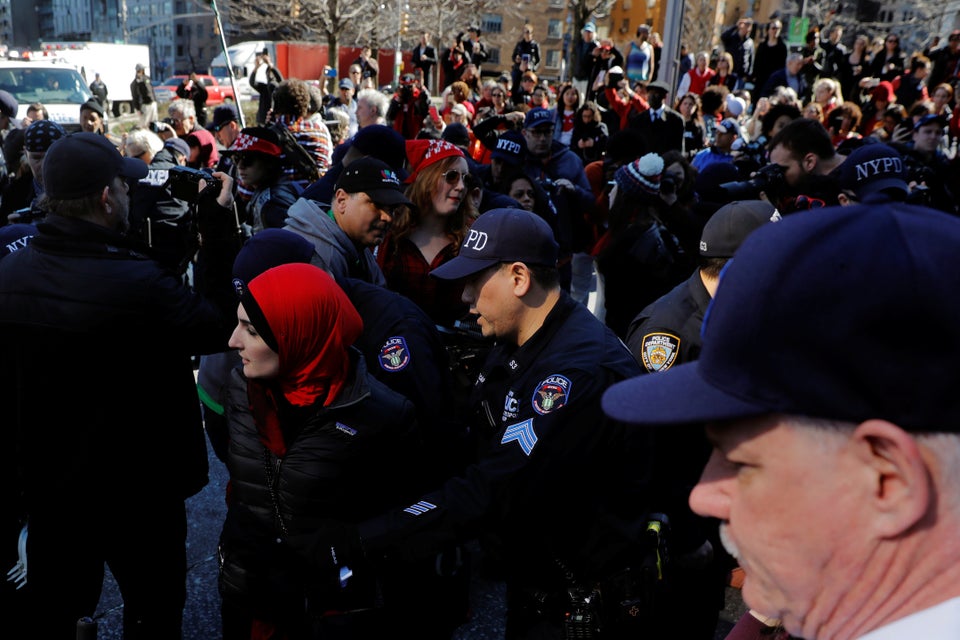 Muslim Women Protesting Around The World
Popular in the Community