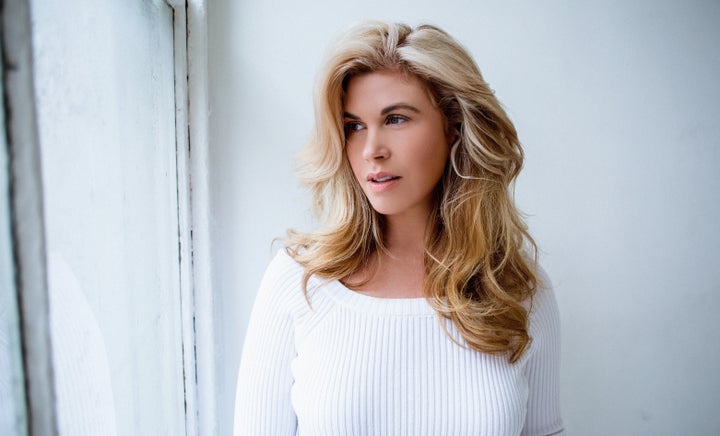 This past year, I lost two dear friends who were also two of the great loves of my life to suicide. Like most suicides, they came as a complete shock to all of us who loved them. There were no warning signs, no drugs, no indications of mental illness or even unhappiness, let alone depression.
"I can't believe this," I said over and over again. "No. Not Sam. Not Raf. They were so happy. They loved life. They had so much to live for. They were so close with their families, had so many friends. I can't believe this. This can't be real."
But according to the American Foundation for Suicide Prevention, there are almost always warning signs. Research shows that 90 percent of people who die by suicide suffer from mental disorders or substance abuse. In most cases, the condition is untreated.
I believe these two men (like most men) were taught to not express their deepest fears or emotions, to keep their pain hidden, in the name of "being a man." And until it was too late, people who were close to and loved them didn't know what signs or symptoms to look for because they were so deeply buried.
What is clear was how much these men were loved and adored by family, friends and co-workers. Both had pure, gentle hearts, kind dispositions and were the life of every party. They always occupied a special place in my heart. They are in my bones. They quite literally are a part of me.
I am haunted by the way they chose to end their lives, leaving us with questions that will never be answered, heartache that will forever be part of our existence, and pain that will never fully go away. But in a way, I don't want it to. It reminds me of how much they meant to me, how their love and presence in my life affected me in profound ways.
I've learned that surviving the suicide of a loved one means accepting a new normal: Our heart is always a little heavy, it's raw, it bleeds, and that's okay.
This year, I've found that most people don't want to talk about suicide at all. It's unfortunately a taboo subject, leaving those of us who've experienced it feeling isolated, angry, and alone. When I've tried to talk about the fact that someone I was close with took their life out of nowhere, the people around me shut down. Some even walk away, unable to do something as simple as give me a hug.
After Sam's funeral, my mom told me she was happy I could go to the service for closure. But I didn't feel any closure. All I felt was more confusion, sadness, anger, and guilt. My mind couldn't comprehend that he was gone.
"I've found that most people don't want to talk about suicide at all. It's unfortunately a taboo subject."
For me, one of the hardest things about losing a loved one to suicide is that I'll never truly know why they chose to end their lives. The fact that I couldn't heal, help, or solve their problems hurts.
Some days I start to feel better, remembering the good times I shared with each of these amazing individuals. But just when I think I'm over the hump, there's always another hump. I'll hear a song, see a photo, or have a dream about them. Sometimes during a meditation or even when I'm just walking down the street, they'll come to me and hold my hand.
It's comforting, but it also makes me miss them terribly and desperately want to see and talk to them again, to remind them how much I love them.
Suicide is often thought of as a selfish act. But I don't think these men were selfish, and they definitely didn't want to cause any of us pain. They just seemed to need to escape their own suffering. At Sam's funeral, his father shared a dream he'd had in which his son appeared and said, "I'm sorry I didn't give you more notice I was leaving. I just couldn't stay another day."
Sam and Raf may be gone from this earth, but they will never leave my heart, my bones. I take them with me everywhere I go. In that way, I don't have to get over their deaths because I've accepted I never will, but I get to be with them in spirit for the rest of my life.
My hope is that sharing my story will bring awareness to suicide and suicide prevention, and others will feel more comfortable talking about the subject. I hope my broken heart can help others heal theirs as well. It's time we start talking about it and taking care of each other before we lose the chance.
If you are in a crisis, please call a friend of family member — we want to listen and help! Or you can call the National Suicide Prevention Lifeline: 1-800-273-TALK.
September 2016 is known as National Suicide Prevention Awareness Month, which helps promote resources and awareness around the issues of suicide prevention, how you can help others and how to talk about suicide without increasing the risk of harm.
"One conversation can save a life."