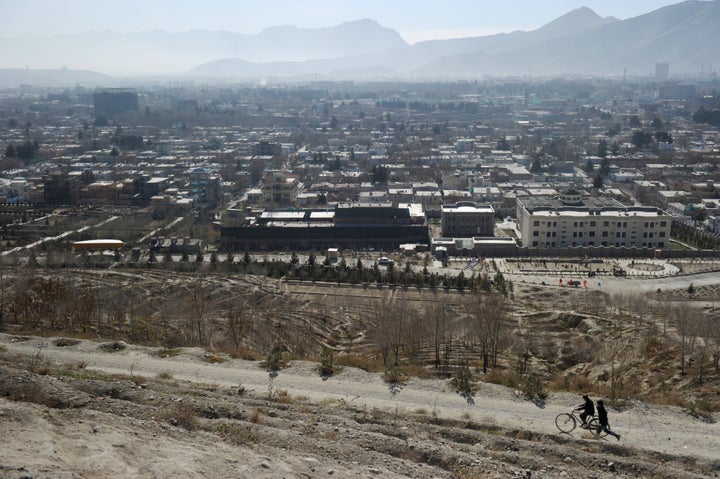 (Releads with incident over, police deny suicide attack)
KABUL, Dec 16 (Reuters) - An attack on a police station in the west of Kabul on Friday ended without casualties, police and the Interior Ministry said.
An attacker threw a hand grenade at the station, ministry spokesman Sediq Sediqqi said on his official Twitter account, and soon afterwards police said they had regained control.
"There were gunfights in Police District Five. There were no casualties. Now everything is under control and we are investigating the case," said Mohammad Zahir, head of the criminal investigation department for Kabul police.
Police officials denied the incident was a suicide attack.
Earlier, a Reuters witness heard gunfire and at least two explosions, and a police source, speaking on condition of anonymity, said several suicide bombers had attacked the police station.
The Taliban generally target military personnel or foreigners, such as in the attack on a convoy of NATO-led International Security Assistance Force (ISAF) vehicles in late October, which killed 13.
That attack was also in the west of the city, an area which does not have a high concentration of foreign residents.
A huge suicide bomb killed 80 people at a Shi'ite Muslim shrine in Kabul last week, an attack the Taliban condemned.
Despite the presence of tens of thousands of Western forces in Afghanistan, the United Nations and other groups say violence is at its worst since U.S.-led Afghan forces toppled the Taliban from power in late 2001.
NATO-led forces say they have seen a decline over recent months in attacks launched by insurgents against their troops. (Reporting by Hamid Shalizi and Mirwais Harooni; Writing by Daniel Magnowski; Editing by Sophie Hares)
Popular in the Community