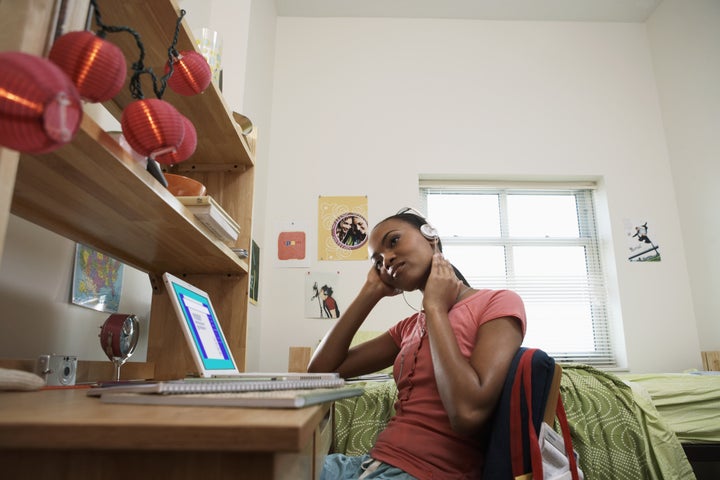 This week hundreds of thousands of high school seniors await admissions decisions from American colleges and universities. They long for that thick envelope that usually comes with an acceptance letter. I know that many families are on edge during this sensitive time, but one concern that should be put to rest immediately is that Cornell, or any other school, is "Suicide University." While Cornell's Cascadilla and Fall Creek Gorges provide opportunities for suicide, they certainly don't increase the number of suicidal students on Cornell's campus. And while the gray, cold, fog-laden winter days in Ithaca can be demoralizing to anyone, you can drive 220 miles southeast to the NYU campus and find less cloudy skies but no fewer college students with debilitating depressions and suicidal thoughts.
The cause of suicide is not Ivy League pressure or the social and academic expectations that distinguish one school from another. Suicide is the third leading cause of death among young people between 15 and 24 years of age: the college years simply fall within this period.
The brain changes that occur in adolescence--specifically the pruning of gray matter that makes our brains more efficient and capable of complex, intellectual operations--are often responsible for adolescent angst as well as the onset of serious psychiatric disorders. The first peak of depression typically occurs around age 13-14; schizophrenia first appears around 18-19; and adult-onset bipolar disorder, or manic depression, tends to begin suddenly around 19-20. I can't tell you what could have been done to prevent the recent suicides at Cornell, but I can tell you that every year for the past 50 years approximately 5,000 young people have committed suicide and more than 400,000 have made serious attempts that require medical attention.
The statistics are bleak. Colleges across America have recognized that their student populations are vulnerable, and they've responded by expanding their mental health services (the fastest growing expense at many institutions). Cornell, it turns out, has among the most comprehensive mental health screening programs in the country, and yet the campus has still seen many shockingly public student suicides. This begs the question: What more can be done to save student lives?
To answer this question we must first recognize that our population of at-risk college students is larger than in previous decades, but not because we, as a nation, have a growing number of depressed adolescents. The fact is that improvements in the identification, diagnosis, and treatment of psychiatric disorders--coupled with more effective medications and new forms of psychotherapy, specifically cognitive behavioral therapy (CBT) and dialectical behavior therapy (DBT)--have enabled high school students with successfully treated psychiatric disorders to apply for and attend American colleges.
During the application process, these students are encouraged to put their best foot forward and keep their psychiatric history private. The problem is that they continue to keep their condition a secret after they've been admitted to a college and started freshman year. These teens, overjoyed at the prospect of leaving home "to start over again" in a new community, believe they can remake themselves--ditch all their adolescent, high school baggage--when they arrive at college and meet their new peers. The truth, though, is that no matter how hard they try, they can't cancel out a psychiatric illness, the greatest risk factor for suicide.
So what should moms and dads do to prepare their teens for college?
• Prepare now, not in September. Now is the time to gather the documentation (neurospychological evaluations and any school reports indicating the need for accommodations) and notify the appropriate university officials so that your child gets what he needs and deserves this fall.
• If your child has a psychiatric or learning disorder: it's essential that (s)he (or you) notify the college. Let the appropriate officials know of the diagnosis, treatment needs, and required classroom accommodations, whether for ADD, dyslexia, depression, or another disorder.
• Discuss with your child the need to own the diagnosis and be one's own advocate. Many students discontinue treatment during freshman year. Stopping therapy/medication will cause the relapse of most psychiatric disorders and put a vulnerable teen at greater risk for suicide.
• Mental health services and classroom accommodations are a right, not a privilege. Your child is entitled to care, no matter how simple or common his condition. The school is not doing you a favor: they are required to provide to students with psychiatric disorders the appropriate services and accommodations in the same way they're required to provide a ramp for students in wheelchairs.
• Determine whether your insurance will cover mental health services at the college or university your child will attend. Most universities provide mental health services as part of the student health package. However, some plans exclude coverage for psychiatrists, psychologists, and pharmacies. To complicate things further: many students would rather receive treatment off-campus. If your child prefers off-campus mental health services, you should help him contact the university now to get referrals for qualified mental health professionals in the area.
• Don't live in denial. Don't think, for instance, that the Arizona sunshine, or the prestige of Harvard, or the Florida beaches will cure your child's psychiatric disorder. Don't assume he or she doesn't need assistance in getting accommodations and services. Your attention and help are desperately needed.
The task ahead is to make sure that your child begins college this fall with all of the care and support he needs to thrive. Rest assured there's no such place as Suicide University. But remember: if your child has special needs, there's more work to be done after celebrating an acceptance letter. Your child has worked hard and is about to make a big transition in separating from you. You have an opportunity, starting now, to assist your child in making the adult decisions that will support a healthy college life.
Harold S. Koplewicz, M.D.
President, The Child Study Center Foundation, Inc.
Director, Nathan S. Kline Institute for Psychiatric Research
http://www.cscfound.org/
Popular in the Community