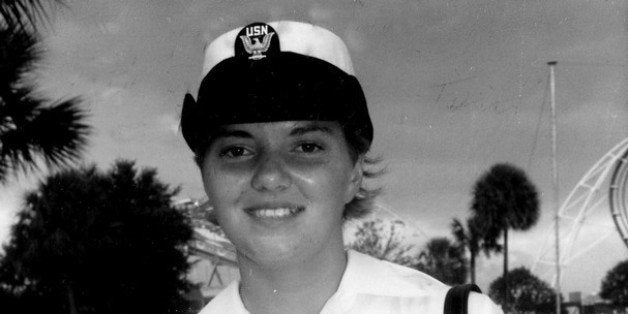 Terri Odom looked out on the National Press Club room full of reporters, veterans, advocates and members of Congress where she had been invited to speak to help launch an advocacy group for military sexual assault survivors. Just two days before, she had been sitting in the mud with a noose around her neck, next to a broken tree branch.
"I did everything right," she recounted to The Huffington Post. "I tied a perfect noose, I did everything perfect, and I go on top of the ladder in my backyard. I had said my peace, I had written a letter to my son, I made sure my paperwork was squared away."
"I smash-landed really hard on my behind. Here I am, a 40-something-year-old woman, laying in mud with a noose around my neck. I felt like a big failure. I knew I had to make some sort of change, to start really living and stop just breathing."
A congresswoman flew Odom and her partner to Washington, D.C., for the July 2011 press conference. She lived to get on the flight.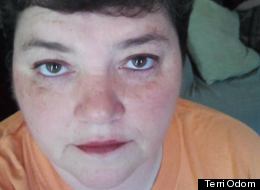 Odom said she has tried to commit suicide, or contemplated it, at least 100 times since 1986, the year she was brutally raped while serving in the Navy.
When she does step back from the edge, she said, it is because of her 23-year-old son, and another child she never had.
"I don't know what I'm gonna say to that person, to this child I aborted … I live with this every day of my life," she said. "If there really is any place other than this place, what do I say? I chose a career over you? A career that I lost anyway? Many times, I feel like I did worse than my rapist."
Odom's parents wanted her to go to college, but they signed the permission form when 17-year-old Odom said she wanted to enlist. "The military, it's just me," she said. "It gives you a purpose on steroids."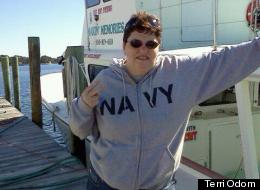 She was posted for a time as a highly skilled irrigation specialist in a Navy construction battalion in Sicily. One night in 1986, an older non-commissioned officer who had befriended Petty Officer Odom asked for a ride home from a beach bonfire. He attacked her, dragging her to her own bathroom, where he tortured and raped her repeatedly for hours.
Odom said that when she reported the rape to her commander, she was standing in a puddle of blood that ran down her legs. The commander asked her if she had been wearing perfume.
She tried to commit suicide the first time that day and was taken by medevac out of Sicily. Once she reached a military hospital in Germany, the military kept her on suicide watch, handcuffed to a hospital bed, Odom said. She had become pregnant, and she said she was told that if she got an abortion -– at a private clinic in the United States, on her own dime –- she would be allowed to remain in the military, which she desperately wanted, despite her ordeal.
"I was directly told, 'too much evidence of the rape cannot and will not save your career,'" she said. "'If you do this, we'll get your orders.'"
Though Odom went through with the abortion in early 1987, after months in various military hospital psych wards, she was separated from the Navy. She said a military doctor informed her late that year that she would be honorably discharged, and she received the official letter the next summer.
Yet, she said, "I don't want that to define my whole life. I'm trying hard now to make it up to my country."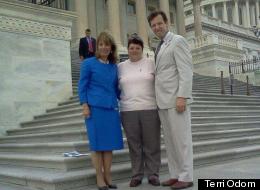 Rep. Jackie Speier (D-Calif.), Terri Odom, and former Rep. Russ Carnahan (D-Mo.).
In 2010, Odom and 1,811 other veterans were informed they had been potentially exposed to hepatitis B, hepatitis C and HIV in a dental clinic at the St. Louis Veterans Affairs Medical Center. The ordeal led Odom to work with the VA to begin a pilot program, providing a peer representative for every veteran who walks in the door. Now, Odom, 49, is a full-time volunteer there. The plaque on her door reads: "Terri Odom, Veteran Advisor."
"I love what I do at the VA –- there's no dollar amount, not a check anyone could write me as a compensation package. For me, it's when veterans sit in my office, and I totally get what they're feeling," she said. "The first thing I say is, 'When you walked in that door, you left judgment outside. Because this is a hospital for heroes, and you're one of them.'"
Odom's advice is an unconventional blend of education by experience, tough love and gallows humor.
"To the veterans, I tell them, 'Stop expecting champagne when you're asking for a beer.' They'll come in complaining. I stop them right there. 'That's why you're in my office? What's really bothering you?' Half the time they don't even know. I say, 'Give me one thing today I could make your life better with.' I hand them a piece of paper to write it down. Then I say, 'Give me five more.'"
If a veteran is at risk of suicide, Odom said she takes his or her hand and walks the veteran to a physician. "That's how I stay alive," she said. "By helping other people stay alive."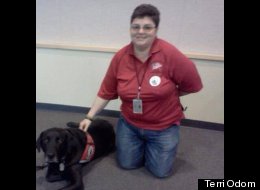 Veterans suffering from military sexual trauma (MST) are the hardest, she said.
"Obviously, you didn't leave the military with a bunch of medals pinned on you. Nobody told you, 'Kudos, great job,'" she explained. "No matter what, you live with that. You start questioning all kinds of things. 'Should I have reported it? Could I have fought harder? Did I cause it?'"
But she said she does not justify suicide.
"I tell people one thing. I tell myself this, too: Take 10 minutes to think about it and you can talk yourself out of it –- nothing happens after suicide," she said.
Still, Odom has her own "suicide contract" with the VA, a document she signed pledging she will reach out for help if she starts to consider suicide again. But it also lists a name and number to call in case of an emergency and her own triggers for suicidal episodes.
The contract is not easy for her to keep, Odom said. Every Tuesday, she has an intense therapy session with an MST specialist whom she has seen every week for seven years. "He knows everything about me -– more than I'll ever know about myself," she said.
She walks with a cane. She currently takes more than three dozen types of prescription drugs. She has traumatic brain injury from being beaten. She needs seclusion, to the point where she can't sleep in the same room as her partner of seven years.
"She stays with me, I don't know why," Odom said. "She always says she loves me. I don't think I could possibly be lovable. She asks for so little and I give so little."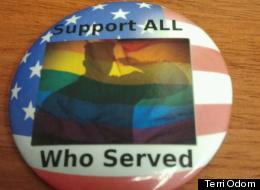 She deadpans: "Other than that, I'm doing good."
Odom said she still struggles each day with the remorse of the decision she made, and the trauma of the ones she didn't. But in her best moments, after a long day at the VA hospital or a good talk with her son, Odom is proud.
"My rape happened at 22. I've lost almost half my life to this," she said. "But I am finally able to serve my country again, and my way. I just wear a different uniform now. It's one of the hardest things I've ever had to do, but it's the greatest thing I've ever done."
This article is part of a special Huffington Post series, "Invisible Casualties," in which we shine a spotlight on suicide-prevention efforts within the military. To see all the articles, blog posts, audio and video, click here.
Before You Go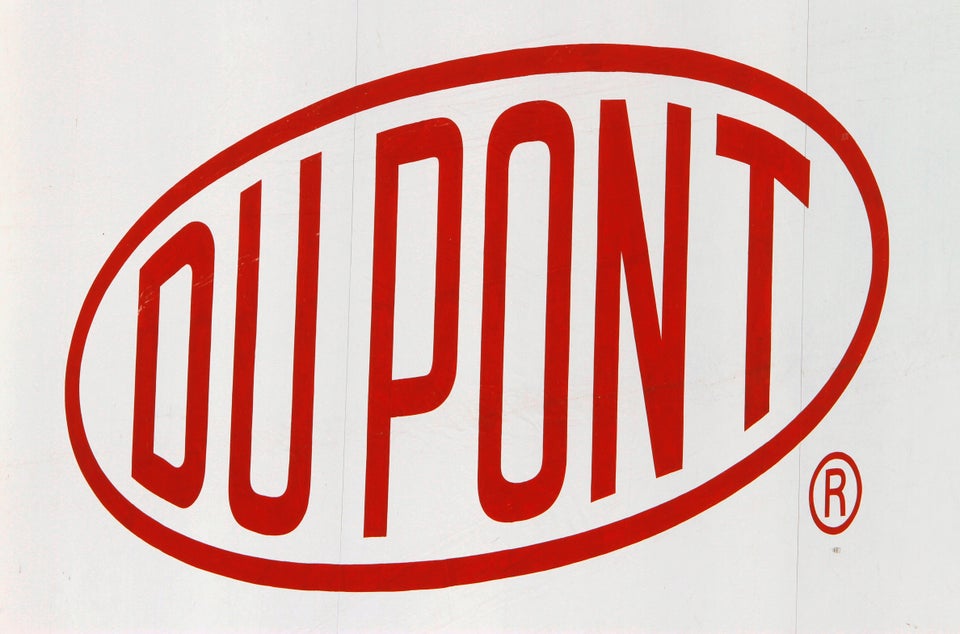 Companies That Work To Hire Veterans
Popular in the Community