Scathing reviews for the new comic book anti-hero movie "Suicide Squad" are driving fans to desperate measures.
More than 13,000 people on Wednesday had signed an online petition on Change.org calling for the review aggregator website Rotten Tomatoes to be shut down in protest at the harsh reception.
"Suicide Squad," out in theaters on Friday, follows a rogue group of DC Comics anti-heroes - Deadshot, Harley Quinn, Boomerang, Killer Croc and El Diablo - who are captured and held hostage by Gotham's government to use as weapons to protect the city.
Many critics have panned the film, with Richard Lawson of Vanity Fair calling it "too shoddy and forgettable to even register as revolting." Robbie Collin of London newspaper The Daily Telegraph wrote: "The film makes you cringe so hard your teeth come loose."
The reviews have led to a poor rating of 34 percent on Rotten Tomatoes for the Warner Bros. movie.
Abdullah Saleh, a 22 year-old university student in Alexandria, Egypt, launched the petition on Tuesday telling Reuters he felt "there is some kind of pattern for movie critics to give DC Extended Universe movies bad reviews."
He acknowledged his efforts would not shut down Rotten Tomatoes, but said he wanted to show movie critics "that there are a lot of people who disagree with their reviews."
"I created the petition just to gather DC Fans and express their anger just for fun. I didn't mean it to be taken that serious. I just want it to be a symbolic petition," Saleh told Reuters.
"I didn't imagine it will go that far," Saleh said of the response from fans.
"Suicide Squad" writer and director David Ayer also defended the movie. "I love the movie and believe in it," Ayer wrote on Twitter on Tuesday. "Made it for the fans. Best experience of my life."
The film showcases a new direction for Warner Bros' DC superhero universe, which has taken a more dramatic and serious tone in action films such as "Batman v Superman: Dawn of Justice."
Despite the reviews, the film is expected to gross $125 million in North America alone when it opens this weekend, according to box office analysts.
Support HuffPost
The Stakes Have Never Been Higher
Before You Go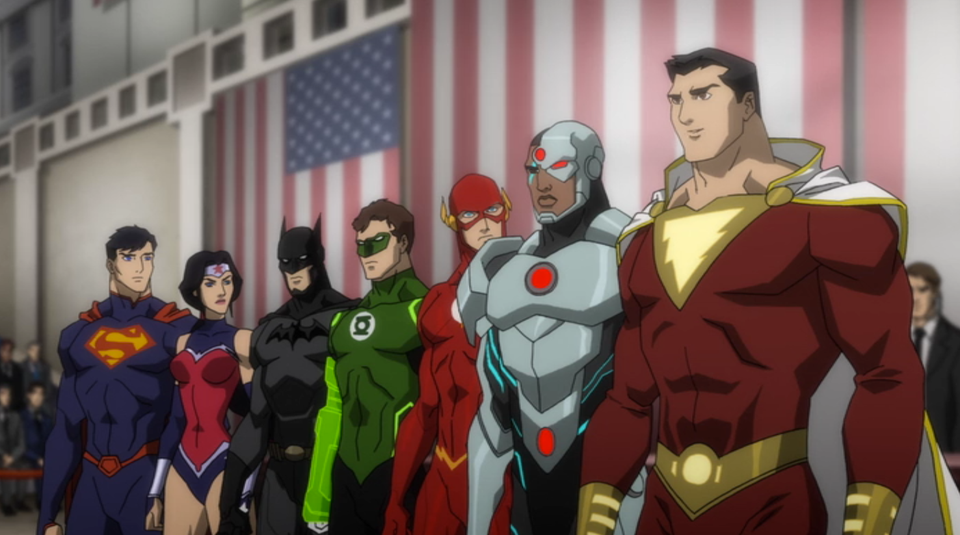 5 Animated DC Comic Movies That Are Better Than 'Batman v. Superman'
Popular in the Community