The most exciting part about this film is that it's going to help people. - Greg Dicharry, Mental Health Advocate, Filmaker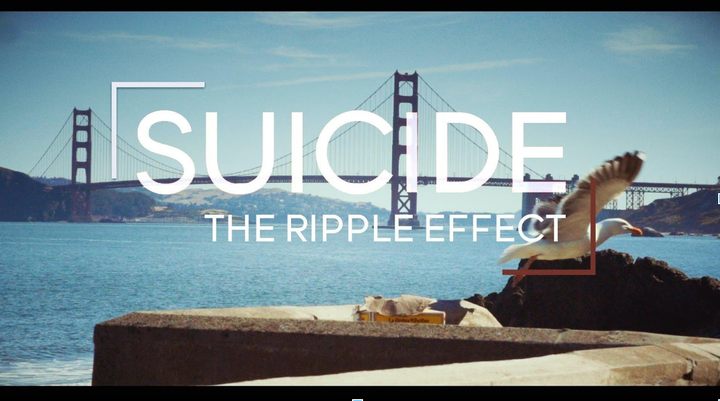 My feature documentary Suicide: The Ripple Effect has been two years in the making. This project is a culmination of my advocacy work, research, relationships built with people in recovery and mental health and based completely on those with lived expertise who have an amazing story to tell. The film was shot in an attempt to deeply illustrate the impact that suicide has on our world. - Kevin Hines
The completion of this incredibly moving and beneficial life project is near.
Being an advocate in mental health, wellness, and suicide prevention has given me a global platform for the message of hope and healing that I firmly believe are the foundation of eventually eliminating all negative statistics related to suicide. It's a way for me to birth a movement against suicide. It says everything I've ever wanted to say and then some.
I am directing the film with my friend and colleague Greg Dicharry, he gave me some unfiltered, real perspective on not just the movie and tasks associated with it but on how important the issues we captured really are. I created a YouTube clip making of video of us discussing those candid points that you can check out here:
When we first started shooting this film it was important for me to focus on the individual, human element. The stories of the families, friends and circles around those impacted by suicide. While the statistics are staggering. According to the National Alliance On Mental Illness "41,000 people in the United States die by suicide each year." It's the 2nd leading cause of death for people aged 10-24."
My goal in speaking and advocacy is to be a cog in the wheel of getting that number down to zero. Zero suicides the only acceptable number! In standing up and putting the last few years into my forthcoming film I've got the ability to reach millions of people to talk about the impact that suicide has on our society- on our world- and ultimately that's my goal. To make it ok to talk. Even when it might not feel like it inside.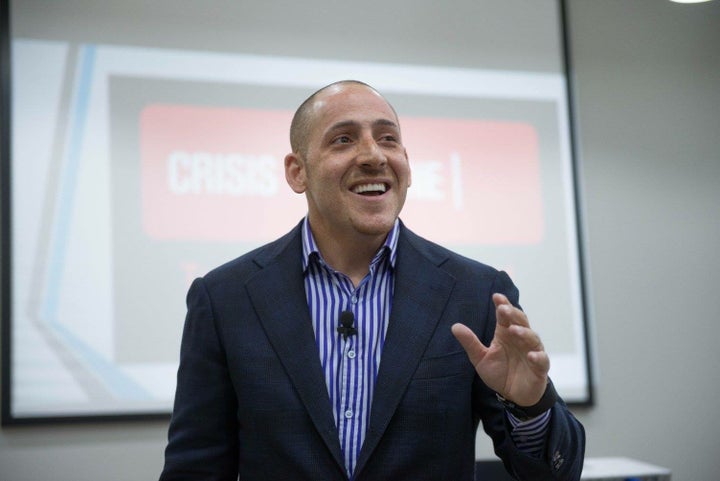 As a survivor of my own suicide attempt off the Golden Gate Bridge in 2000 I'm intimately familiar with the process of healing, regaining hope and finding purpose. The connection with others as you rebuild yourself physically, spiritually and emotionally is so important. I wanted to focus on the human side of suicide in making this film. I thought it was important to get to know the interviewees, their families, friends and also feature an overlapping message of solidarity about the issues.
See Dayna & Mark Whitmer's story here:
Dedicated to Mark Whitmer, Husband, Father, Friend
Just this year I was able to finally see the pivotal approval of the Golden Gate Bridge suicide deterrent system project The steel rope nets on each side of the bridge rails will be finished construction in 2021. They will extend 20 feet out and 20 feet below. The opportunity to eliminate suicide attempts at the iconic bridge is something I feel personally very strongly about. Nearly 17 years ago I plunged over the side of the bridge. I was literally compelled to die. That's about as raw as it gets when trying to define that sequence of events which led to that moment. I instantly I regretted the choice I'd made. But I also survived.
A Short Film based on Actual Events, Directed by Jarod Clark: Produced by Harwood Studios. Starring Tyler Berndt
To read more about the Golden Gate Bridge suicide deterrent project navigate here:
In creating my film I've had the distinct privilege to connect with thousands of people around the world who've been impacted directly by suicide in one form or another. Families of victims. Survivors. Mental health professionals. Advocates in suicide prevention and wellness. Emergency personnel.
For every one death by suicide at the very least 115 people are directly impacted.
One person in particular who's had a profound impact on me personally is Greg Van Borssum who met me in Australia and gave me some unique perspective on life challenges, perseverance, and the motivational element that I believe is a huge component of healing and achieving wellness in the face of mental illness. We met in December of 2015 in Sydney. To discuss making this film, filming and ultimately giving people hope so they can stay alive. And thrive.
I've had the opportunity to partner with so many incredible advocates and humans on this project that it's hard to list them all. It's definitely been a labor of love.
Joe Williams, Sam Webb, Casey Lyons, Patrick Lawson, Joel Murchie, Williams Stubbs, Peter Johnston, Nic Newling , Ben Higgs, and Lauren Kate Breen also all hail from Australia and have been instrumental in providing their unique perspective on mental health and suicide from their own personal lived experiences in parallel to those of family members and the way it impacts the communities they live in. Each of them are working in the world of mental health and suicide prevention today. Not to mention the hard work put in by advocates and terchiary characters in the film like Stefani Caminiti Clavey , Matt Runnalls, and Dan Price with all the good they are doing in prevention, health, healing and wellness.
For more interactive content and video clips on the film's production, sneak peek trailers and more film related digital mental health content please do check out my
Suicide: The Ripple Effect' playlist available below on YouTube:
Support HuffPost
The Stakes Have Never Been Higher
Related
Popular in the Community