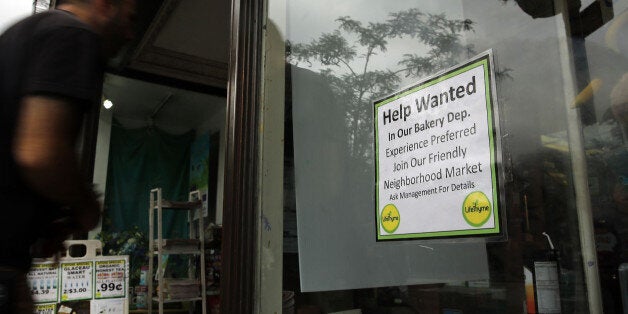 A new study suggests suicide and unemployment became more closely linked in the last two decades.
Researchers have long investigated the relationship between unemployment and suicide, with studies finding different degrees of correlation. (Experts stress the decision to take one's own life is complicated and never motivated by a single stressor, such as job loss, but that a layoff can increase suicide risk among people with other risk factors, such as mental illness.)
In the new paper, Robert DeFina and Lance Hannon of Villanova University examined state data from 1979 to 2010 and report the link between state unemployment and suicide rates strengthened after the 1990s. The authors say decreased economic security might explain the stronger correlation.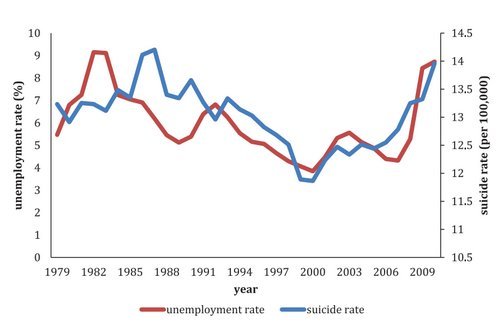 "Since the 1990s, there have been a number of changes that could have influenced the extent to which unemployment affects suicide," DeFina and Hannon write. "Wage stagnation in a sizable fraction of the income distribution, changes in employment and hiring practices that have affected the availability of health and pension benefits, and policy changes such as welfare reform and more stringent aid for food insecurity, housing and unemployment have all left individuals in more precarious circumstances and, hence, possibly laid the groundwork for a greater incidence of suicide."
"The clear overall connection between unemployment and suicide identified here," the authors conclude, "along with a significant role for growing economic insecurity, argues for a central place for public health in macroeconomic debates and discussions of the social safety net."
A 2011 study by the Centers for Disease Control and Prevention found that suicide rates have risen in response to bad economic times going back to 1928.
Need help? In the U.S., call 1-800-273-8255 for the National Suicide Prevention Lifeline.
Before You Go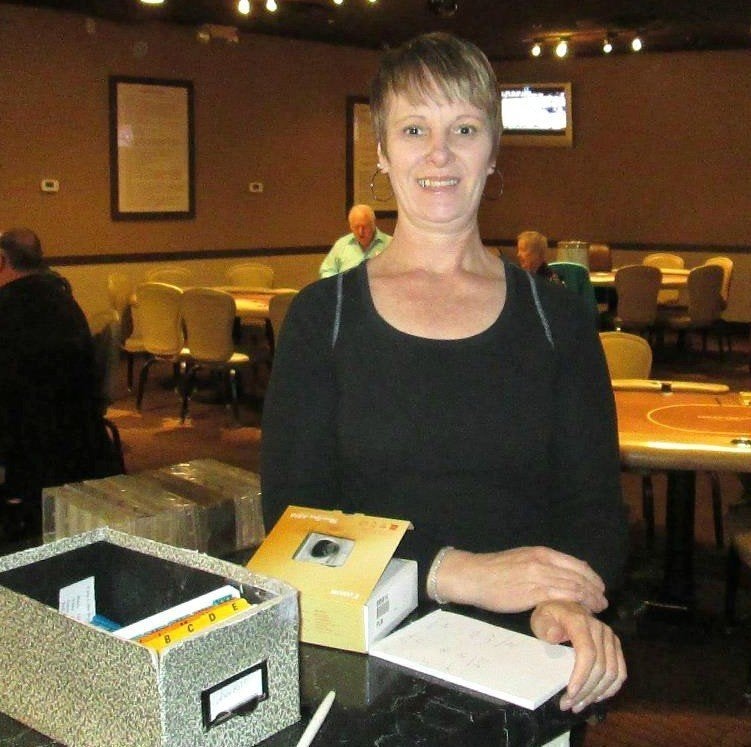 America's 'Working Poor'
Popular in the Community