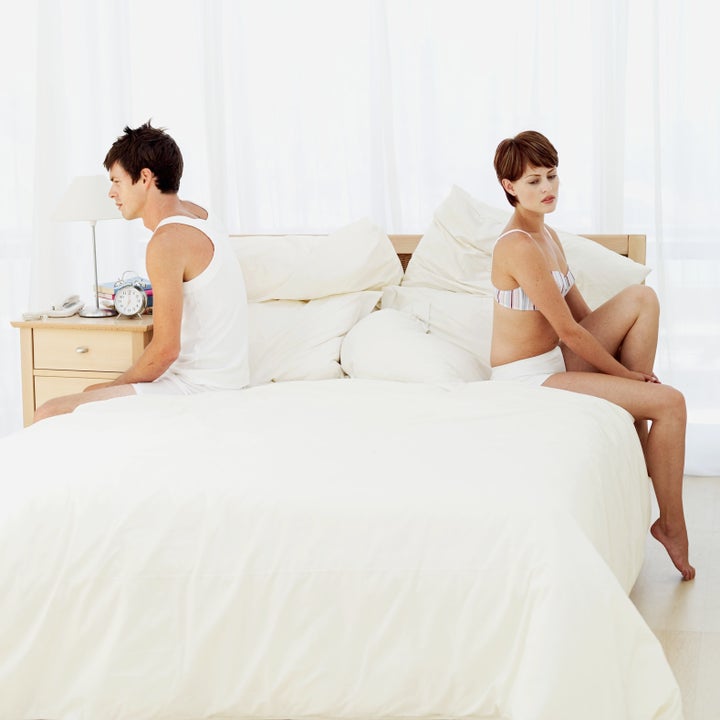 Should you be obligated to have sex with your spouse? A judge in Nice, France thinks so. He fined a 51-year-old man 8,500 pounds for not having sex with his now ex-wife. The judge's decision was based on French civil code article 215, which holds that married couples must agree to a "shared communal life." In the judge's eyes, this means: "sexual relations must form part of a marriage."
In an age when countries' legal systems are finally changing their books to recognize spousal rape and sexual assault as crimes, this interpretation should be considered alarming.
While people typically marry with the expectation that sexual activity will be a part of "'til death do us part," if even just for procreation, sex isn't necessarily a guarantee. It's not a contractual obligation. It's certainly not part of the vows people declare on their wedding day. So to be faulted for failing to have sex with your husband or wife seems not only antiquated, but also barbaric, especially when you consider sexuality throughout the lifespan.
People's sexual interest and desire can wane at any point for a number of physical, emotional, mental, relational reasons. (The husband who just got sued claimed "tiredness and health problems" for his lack of libido.) People's intentions going into a marriage can change as well, with sex no longer a priority.
The French judge's decision, and justifying comment that, "By getting married, couples agree to sharing their life and this clearly implies they will have sex with each other" is disturbing. His ruling and rationale echo that of Michael Hale, a 17th century Chief Justice in England, who pronounced that a husband could not be found guilty of raping his wife "for by their mutual matrimonial consent and contract the wife hath given up herself in this kind unto the husband which she cannot retract."
These quotes basically indicate that you have no choice when it comes to sex in your marriage. You have no right to say "no." You have no protections when it comes to your spouse potentially sexually assaulting or raping you. In fact, now you can be sued!
It's easy to sympathize with the woman who sought divorce on the grounds that there was a lack of sex over the course of their 21-year marriage. To withhold such bonding, affection, and touch can, in many ways, be seen as a form of emotional abuse, especially when one's sexual needs have been explicitly expressed.
At the same time, being able to successfully sue a former partner for withholding sex should be unfathomable and considered criminal. Whether married for two years or twenty, husbands and wives have the right to control their bodies, including abstaining.