Williams' snappy bow ties, perfectly tailored jackets and fly shoes have become somewhat of an attraction around the office, raising the style bar for all his colleagues (even on casual Fridays). And when it comes to one of his favorite topics, suit shopping, he is full of great advice: "It is important to know your size and seek a tailor (if needed) before wearing your suit. Always keep in mind that it's not about purchasing the most expensive suit on the market, but rather it's the quality and cut of the suit that matters."
To practice what he preaches, Williams modeled one of his favorite black suits to show us how he makes it work. Here are six important tips about fit -- you might want to take notes.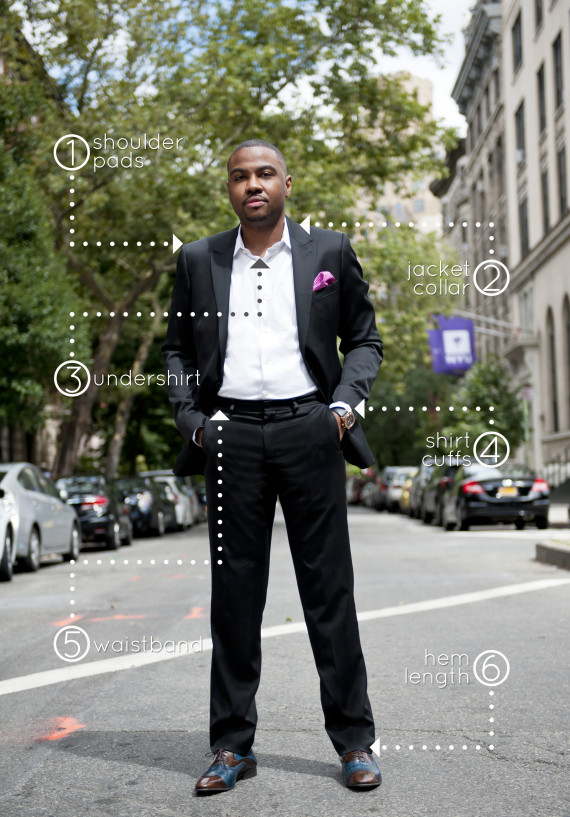 1. Shoulder pads. It's best if the shoulder pads in your jacket end where your natural shoulder ends, otherwise you run the risk of looking like you belong on an '80s sitcom.
2. Jacket collar. Your jacket collar should sit flat against your dress shirt collar.
3. Undershirt. Notice how Williams' undershirt isn't peeking out from his dress shirt? Copy that.
4. Shirt cuffs. A quarter to half an inch of your shirt cuff is the perfect amount to show underneath your suit sleeve.
5. Waistband. The waist of your trousers needs to be comfortable, yet snug. You shouldn't need a belt (or your hands) to hold them up.
6. Hem length. Make sure the hem of your pants falls somewhere around your shoelaces. Pooling dress pants will make you look shorter, guys.
And here are the extras the dapper guy needs to finish the job:
Play with pocket squares. Although suits can seem stuffy, accessories are the place where you can let loose and play up your personality. As Brennan says, "An easy way to update a suit is to be creative with different colored shirt, tie and pocket square combinations. But keep it classy!" (No cartoon ties, please).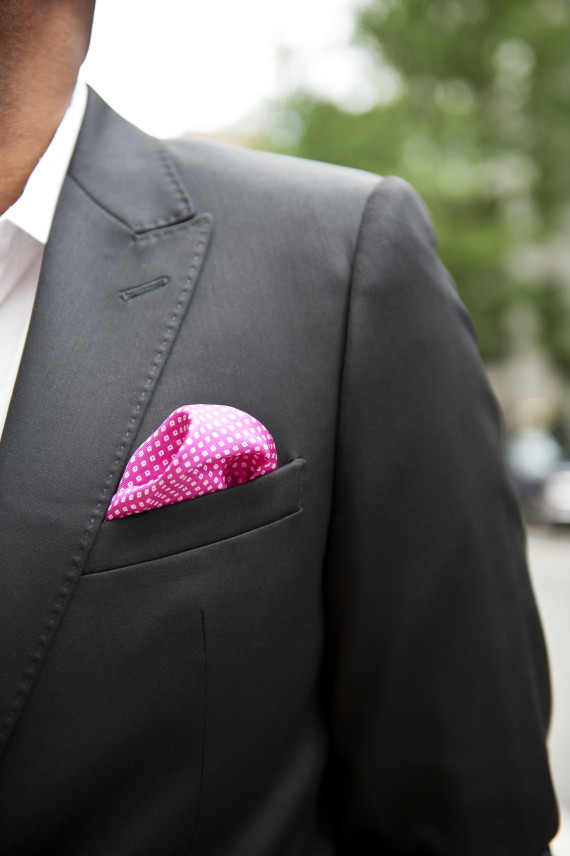 Go for a bow tie. Bow ties aren't just for professors anymore. Not only are they a nice alternative to ties, but they add a certain level of sophistication to any suit (and they'll kind of make you look like James Bond).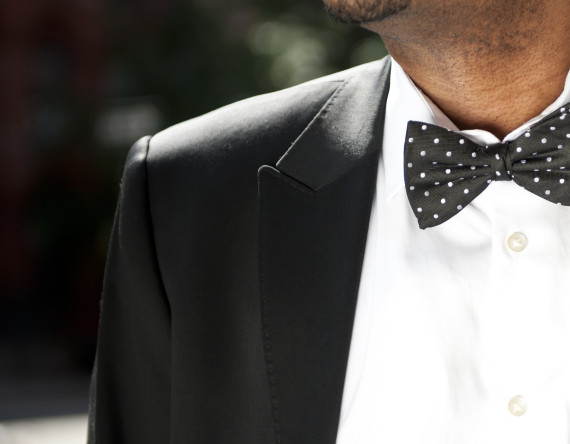 Pump up your kicks. Who says that you have to wear black shoes with black pants? Try shoes that play with multiple colors.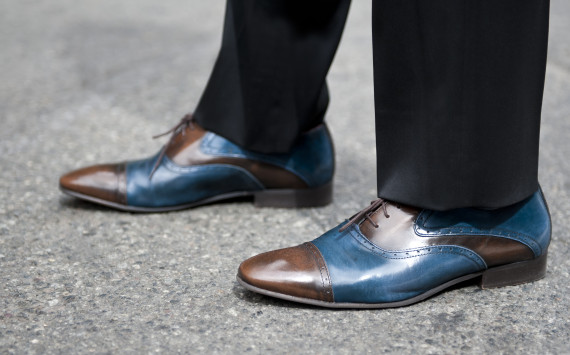 Don't skip the watch. One of the most important accessories for men is a watch, and the bigger, the better. An oversized gold watch can add just the right amount of bling without being too flashy.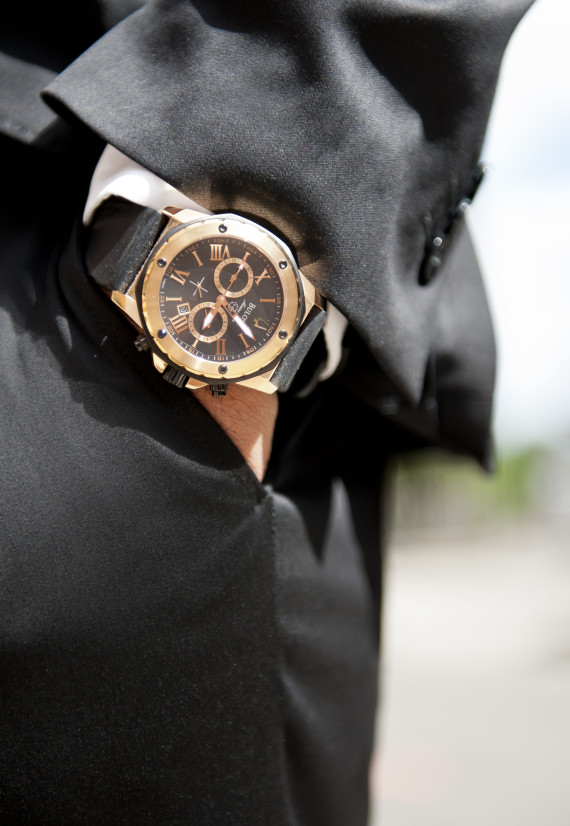 All photos by Raydene Salinas/HPMG.
These guys have it down pat: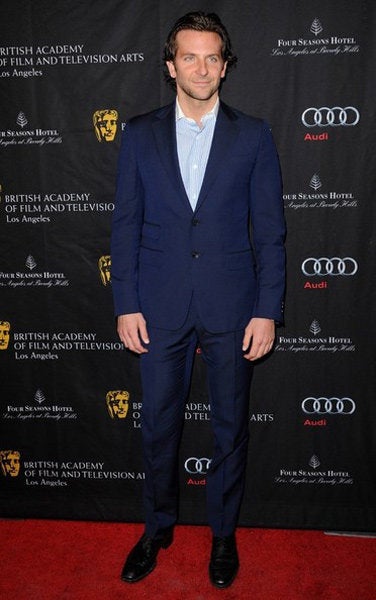 Stylish Male Celebs
Related