Dude just put a new spin on "have suitcase, will travel."
Chinese inventor He Liangcai, of Changsha, Hunan province, travels on his suitcase -- perhaps the coolest contraption we've ever seen. His suitcase scooter can go 12 mph and cover 37 miles on one charge of its lithium battery, according to reports. It's also equipped with a burglar alarm and GPS.
The Wall Street Journal notes that the man, an auto parts company owner with only a "primary school education," recently got a patent after working 10 years on the project. Part of the reason it took so long was so he could develop the right wheels.
This is how we all should roll.
Before You Go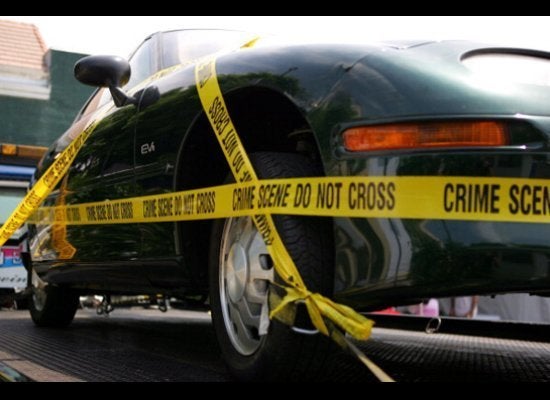 Inventions You'll Never See
Popular in the Community