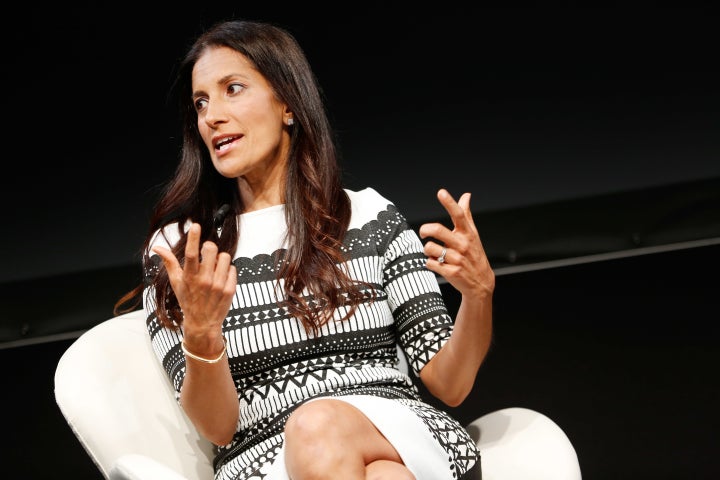 There still aren't many women at the upper echelons of the tech industry ― especially at private companies that may at some point go public.
Women hold just 7 percent of the board seats on private tech companies and 10 percent of the seats on the 'unicorn' startups valued at $1 billion or more, according to data released Thursday by the Boardlist, a year-old venture aiming to recruit more female directors. 
By comparison, about 20 percent of the board seats on the Fortune 500 are held by women ― nowhere near parity, of course, but far better than these tech outfits.
For their survey, Boardlist looked at 169 unicorn companies and 200 private tech companies.
These private companies are the future of the industry ― they may be the next Google or Facebook and it's important for them to get gender diversity right early on, Boardlist founder Sukhinder Singh Cassidy told The Huffington Post. The longer you wait to fix these problems, the harder it gets.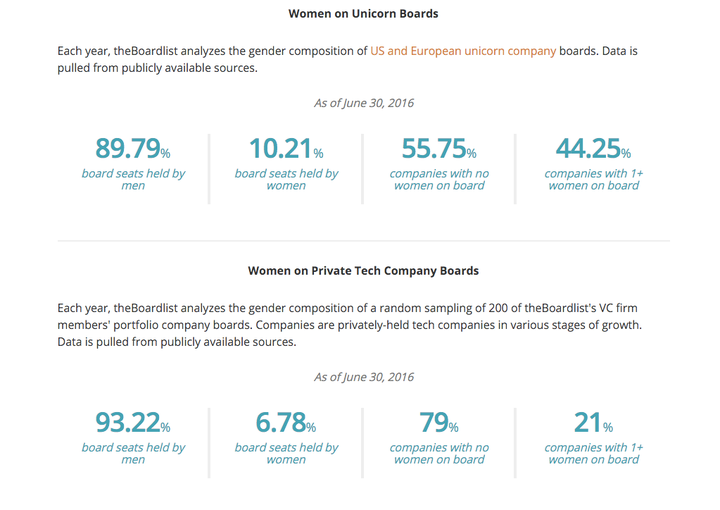 "We need solutions," said Singh Cassidy, who is also CEO of video shopping platform Joyus and formerly worked at Google and Amazon.
A year ago she launched her solution: The Boardlist, a searchable database of qualified female board candidates that companies can access when they're searching for directors.
Venture capitalists, chief executives and other senior executives nominate qualified candidates for inclusion in the database, which Boardlist vets. So far there are 1,200 women in the database and 120 searches have been conducted using the tool.
That number of searches may seem tiny, but Singh Cassidy notes that a major recruiting firm might conduct 300 board searches a year. "We feel good that in the first year 120 came in and used our tool."
To search, you have to register on the site by providing data about your company and have either $5 million a year in revenue or series A funding.
Over the past year, 34 women in the database have nabbed board seats ― three women did it with direct help from Singh Cassidy's venture, landing posts on Shutterfly and Shutterstock.
Boardlist announced Thursday that for every board seat it fills, the company will fund a scholarship in an underrepresented community.
The site is a direct clear response to a common complaint you hear from men in the tech industry: That there simply aren't enough qualified women out there to fill board positions.
"Of course I believe that 'lack of qualified women' is a fallacy and an excuse. Never again do I want to hear that," Singh Cassidy said.