The fashion industry is slowly but surely catching on to Islamic styles and the needs of Muslim women looking for modest, trendy clothing. But in the realm of activewear -- a multi-billion dollar industry -- options for Muslim women are sorely lacking.
Arshiya Kherani, a Muslim entrepreneur based in New York City, endured years of awkward and uncomfortable workouts before deciding to start her own activewear company, Sukoon, specifically tailored to Muslim women who love to exercise.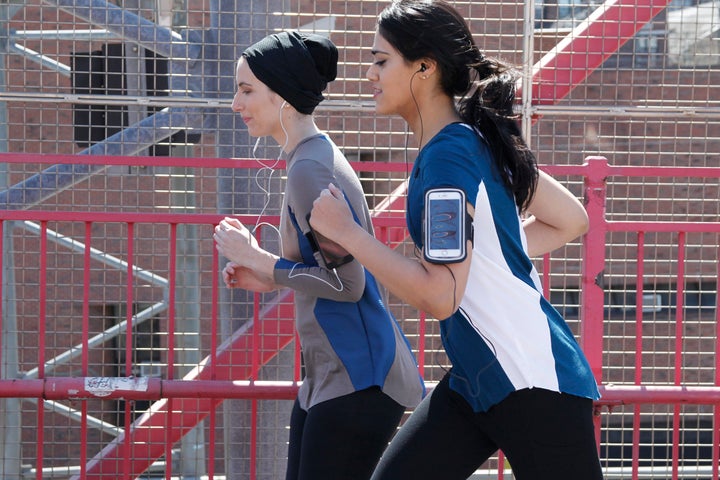 Sukoon joins brands like Capsters and Veil Garments that produce hijabs specifically designed for exercise, but of the three it's the only one that was actually founded by a Muslim hijabi woman.
"I am part of the demographic that needs this product," Kherani told The Huffington Post.
After years of playing competitive sports growing up, Kherani started wearing a hijab in college and said finding clothes to work out in became a challenge.
She tried wearing scarves, bandanas, and beanie hats to cover her head and long-sleeved shirts to cover her arms while exercising, but the items weren't intended as activewear and were "unreliable," at best, she said.
Kherani also tried working out at home and exercising at women-only gyms where she wouldn't need to be covered but felt limited by her options.
"It was just really not fun to work out," she said.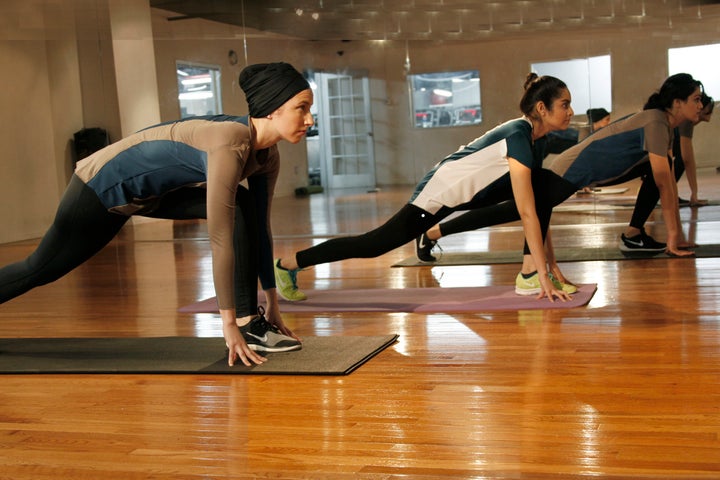 In May, Kherani and a small team of friends launched a Kickstarter for their activewear brand, Sukoon, which offers lightweight exercise hijabs and shirts. The team set their fundraising goal at $10,000, which Kherani said they reached in the first nine days. Now halfway through their 30-day campaign, the Kickstarter has raised over $13,000 and received dozens of emails from Muslim women supporting the project. Products are currently available for pre-order through Kickstarter.
"I have been wearing the prototype for six months, and this is becoming my new standard," said Kherani, who spends her workout time running, hiking and doing yoga.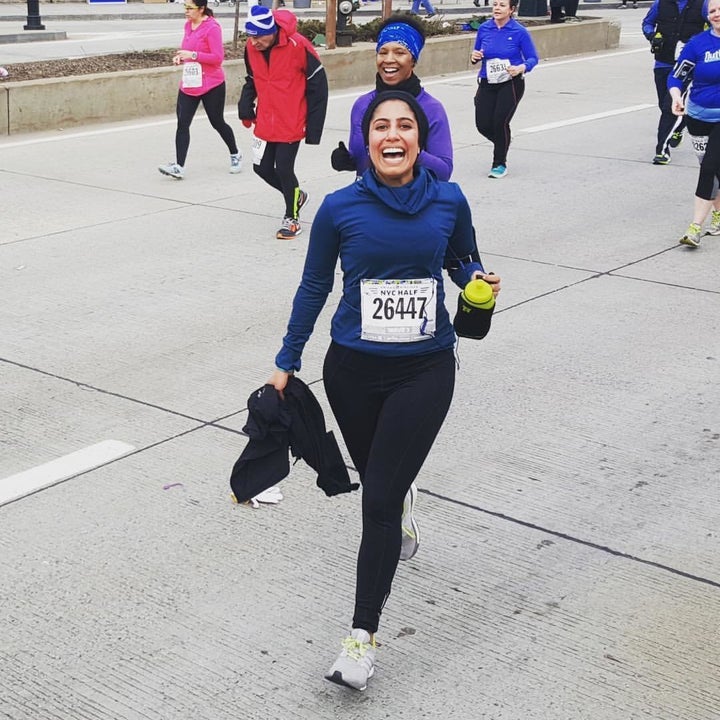 The company's name, "sukoon," is an Urdu word which means relief or serenity. It's a word that Kherani, whose family is originally from India and speaks Urdu, has always loved and felt would capture the spirit of the brand.
"I just thought it was so perfect because relief is the exact thing you're looking for when you're doing something really grueling," she told HuffPost.
All the funds raised for Sukoon on Kickstarter will go toward production, Kherani said, but she has pledged to match a percentage of funds raised to donate to the Zaatari Taekwondo Academy, a non-profit organization based in Jordan that teaches Syrian refugee children martial arts.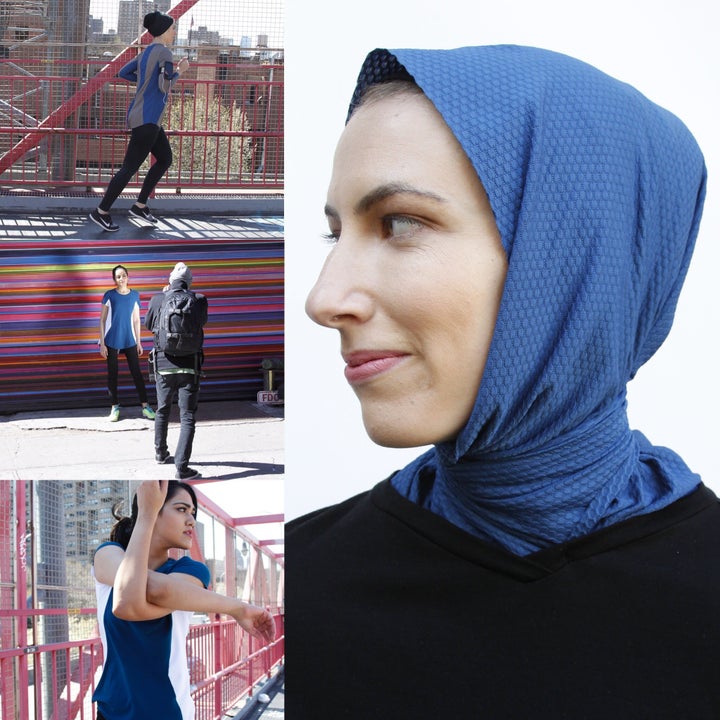 Sukoon is currently working with freelancers to make small batches of hijabs and shirts at a time, Kherani said, and the team hopes to secure a factory space by the end of the summer to move forward with production.
Kherani said she's excited for Sukoon to join the growing marketplace for Muslim fashion and hopes more Muslim women follow suit by launching their own clothing brands.
"It's so cool that someone like me can go to Uniqlo and there's a hijab section. It's a dream come true," she said. "But it's also really important for Muslim women like myself to start our own companies so we can get our visions of how we see fashion out into the world."
Learn more about Sukoon in their Kickstarter video below:
Related
Before You Go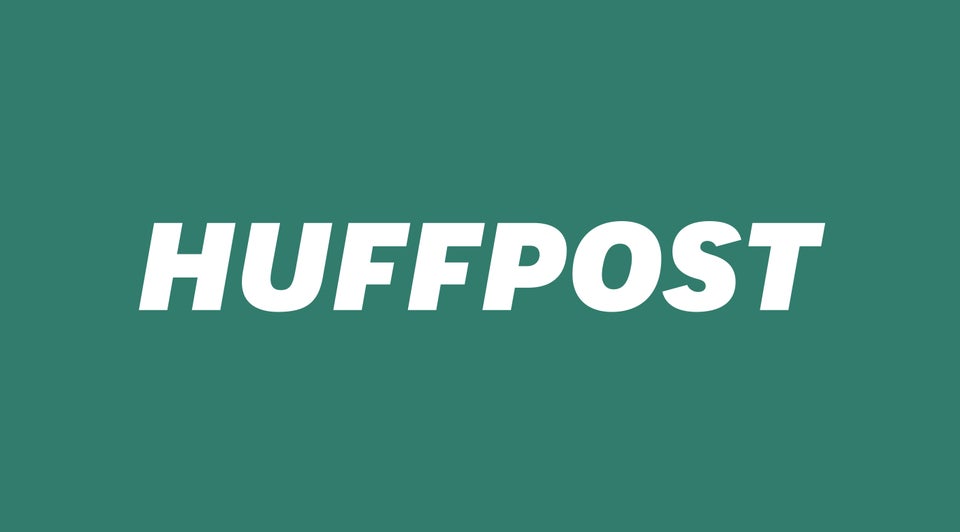 15 Of Our Favorite Muslim Fashionistas To Follow On Instagram
Popular in the Community